Letters to the Editor: Outrageous matrimonial ads are a source of mirth and indignation
Readers write in from Maruthancode (Tamil Nadu), Bariupur (South 24-Parganas), Mumbai, Chinsurah and Calcutta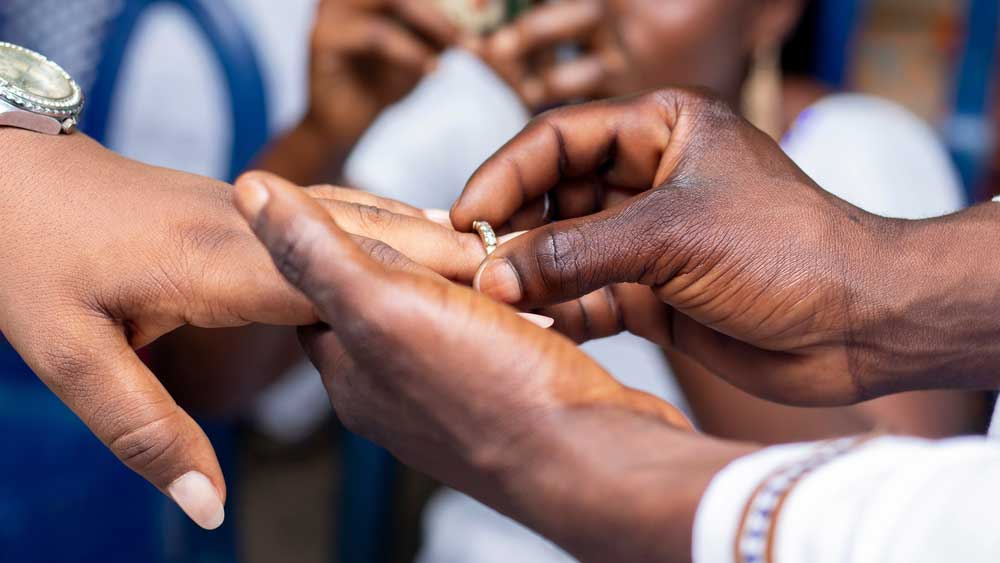 Representational image.
Shutterstock
---
Published 25.11.21, 02:17 AM
|
---
Frog prince
Sir — In a country where an overwhelming number of marriages are still arranged, matrimonial ads, with their specific — outrageous? — demands, have often been a source of both mirth and indignation. Recently, an advertisement took things a step too far by listing specific bust, waist and feet measurements for potential brides. Some have wondered, even hoped, that the online ad was posted in jest — an earlier ad seeking a "non-farting, non-burping" groom was found to be a prank. But given the shocking demands made of Indian women and the narrow notions of beauty, the ad is likely to be real. It is unfortunate that women in India have to meet such frogs before they can find their prince.  
Ananya Chakraborty,
Calcutta
Fix the gap
Sir — The personal data protection bill adopted by the joint parliamentary committee leaves much to be desired ("Gaps remain", Nov 24). The bill exempts the government and its agencies from its purview, leaving people vulnerable to potential misuse of data by governmental bodies.
Any agency under the Union government can access data in the name of 'public order', 'sovereignty', 'friendly relations with foreign states' and 'security of the state'. The bill fails to adequately address the concerns about data safety.
G. David Milton,
Maruthancode, Tamil Nadu
Sir — The Congress parliamentarian, Jairam Ramesh, is right to argue that Sections 35 and 12(a)(i) of the data protection bill need to be revisited. Exempting the State from its purview will certainly lead to misuse of the law in the name of national security.
Antara Saha,
Calcutta
Critical situation
Sir — The Annual Status of Education Report 2021, released by the non-governmental organization, Pratham, found that there is a significant drop — more than  8 percentage points — in private school enrolment from 2018 ("Covid income blow shows in school enrolments", Nov 18). With the closure of schools, access to quality education has been difficult. Unsurprisingly, the proportion of children opting for private tuitions has increased from 30 per cent in 2018 to 40 per cent in 2021.
A significant drop in the income of thousands of households has led many families to enrol their wards in government-run schools or to opt out of education altogether. The extent of the havoc wreaked by Covid-19 on children's education has been unimaginable.
Rekha Srivastav,
Mumbai
Hasty plan
Sir — While launching the scheme, Duare Ration, Mamata Banerjee offered some financial sops to ration dealers in an attempt to ensure proper implementation of the scheme across Bengal ("Ration home scheme sop for dealers", Nov 17). Initially, dealers were supposed to deliver ration to the doorsteps of beneficiaries. But after protests from dealers, the chief minister relaxed the condition by saying that the dealers could take their vehicle within a 500-metre radius from where people could collect their rations.
While this scheme will benefit those living in remote areas, it is unlikely to help those in cities or towns. People usually buy their ration from neighbourhood dealers and do not travel very far to begin with. Rather than implementing a new scheme, Banerjee could have opened more licenced ration shops in remote villages. The government should have spent more time contemplating the pros and cons of the scheme.
Ashoke Basu,
Baruipur, South 24 Parganas
Steep price
Sir — The sacking of Ole Gunnar Solskjaer does not come as a surprise to those who have been following the performance of Manchester United for some time ("Ole failed, but blame the Glazers", Nov 23). However, it is not fair to put the entire blame on the manager. The players need to take greater responsibility for their failures.
But there is a bigger issue plaguing premiere football clubs. In spite of recruiting some of the best players in the world, clubs tend to depend disproportionately on certain star players. Solskjaer's departure from Manchester United should be taken as an opportunity for the club to reflect on its shortcomings and rectify them in the future. 
Biswajit Sharma,
Chinsurah
Sir — Anyone who has worked with Ole Gunnar Solskjaer will vouch for his upstanding character. But professional sports, especially football, is one of the most competitive businesses in the world and there is little room for error. Hopefully, Michael Carrick, who has been appointed as caretaker manager of Manchester United, will have better luck.
Subhajit Sengupta,
Calcutta
Small wonder
Sir — Atanu Biswas has wonderfully drawn attention to the creative value of miniature replicas of the architectural marvels of the world ("Travel the world in miniature", Nov 23). He is also right in saying that Calcuttans need to not build a miniature park to experience the pleasure of witnessing monuments of note in miniature form. Every year, Durga Puja committees in Calcutta come up with unique ideas to replicate these structures on the streets of Calcutta on a smaller scale. However, the author could have mentioned the replicas of the seven wonders of the world at Eco Park. They may not be particularly small but are just as delightful.
Goutam Narayan Deb,
Calcutta
Sir — From the Angkor Wat and Hogwarts Castle to this year's replica of the Burj Khalifa, there have been many striking pandals over the years. Calcutta transforms into a wonderland during Durga Puja.
Minal Yadav,
Calcutta