New low
Readers' Speak: Death during Covid-19, Donald Trump's suspension of work visas, Irresponsible act in Uttar Pradesh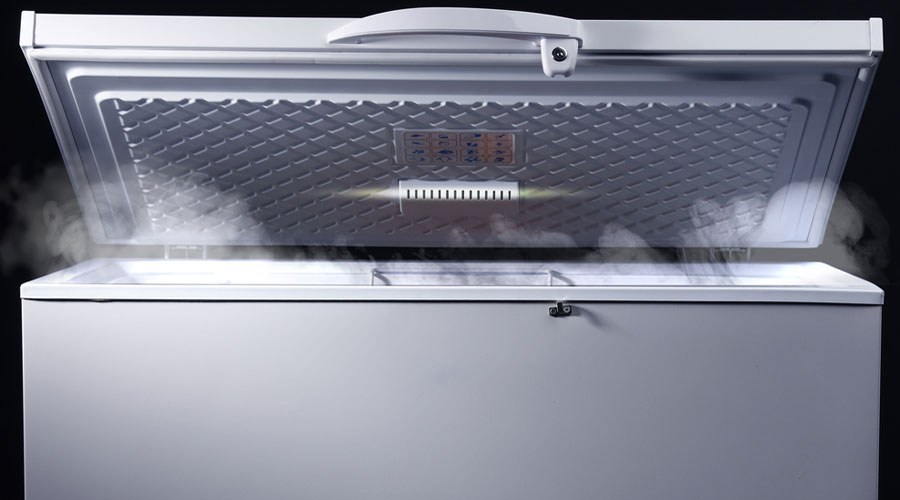 ---
---
Sir — I was horrified to read about the family in Calcutta who were left with no choice but to hire an ice-cream freezer in which to keep the body of a family member who died at home on Monday, hours after being tested for Covid-19. The body of the 71-year-old man had to be kept in the freezer for two days because doctors reportedly refused to issue a death certificate till the Covid-19 test results came in, and mortuaries do not accept bodies unless a valid death certificate is produced.
It is hard to imagine the agony of the family, who had to eventually hire a freezer as the corpse was beginning to decompose in the heat. At a time when they should have been grieving, they were forced to think about how they could preserve the body of their loved one. The test results for Covid-19, which came in on Tuesday evening, were positive. However, should not the civic authorities have helped the family find a way to keep the deceased man's body stored in a dignified manner till such time that a death certificate could be issued? In a time of crisis like this, when ordinary people are reeling under the effects of such a deadly disease, it is the responsibility of the government, the police and other civic authorities to ensure that families losing their loved ones under such conditions do not face further harassment. It is a shame that a bereaved family had to endure this nightmare.
Maya Bahuguna,
Calcutta
Sir — It is infuriating to think about the mental anguish caused to the family who were compelled to get an ice-cream freezer to prevent the body of their deceased relative from decomposing. Why did the civic bodies not help? While it is true that the state government is under a lot of pressure to handle the pandemic, it does not absolve it of its responsibilities to help citizens in need.
Ankita Ghosh,
Calcutta
In a fix
Sir — The executive order signed by the president of the United States of America, Donald Trump, temporarily suspending work visas like the H-1B visa, has caused a great deal of anguish. I am a non-resident Indian, and have been stranded in Calcutta on account of the closure of the US embassy owing to coronavirus-induced lockdown. I have lived and worked in the US on the H-1B non-immigrant visa since 2015 along with my family. I had to come to Calcutta on an emergency in March to take care of my ailing father, and had to leave my wife and my three-year-old daughter in Ohio.
Unfortunately, my father passed away a few weeks after my arrival. My appointment with the US customs and immigration services, which was scheduled for March 30 and 31, got cancelled after I landed in Calcutta. Since then, owing to the lockdown in India, there has been no opportunity for me to get my visa stamped.
Now, with the new executive order that restricts travel for all those who do not have a stamped visa till the end of the year, matters are looking bleak for me and my family. I stand to potentially lose employment in the US. My family is scared to make an international trip, as it will entail coming into contact with many people and ports, and involves the possibility of being mandatorily quarantined. The decision to sign such an order was deeply insensitive, as it did not take into account the plight of stranded people like me.
Debjyoti Das,
Calcutta
Wrong leaf
Sir — The incident in which a family in Uttar Pradesh cooked and consumed a large amount of cannabis leaves while believing that it was fenugreek or methi is bizarre and worrying. Some of the family members lost consciousness and they all had to be hospitalized.
According to reports, a male member of the family was given a packet of the leaves by a fellow resident of the village and told that it was methi. This was a highly irresponsible act, and investigations must be conducted to ascertain whether there was any malicious intent. The excessive consumption of such substances can prove to be fatal for people, especially senior citizens.
Rajat Pandey,
Lucknow
Letters should be sent to: The Telegraph, 6 Prafulla Sarkar Street, Calcutta 700001
ttedit@abpmail.com