Letters to the editor: Bail for three activists, depression among elderly
Readers write in from Calcutta, Maruthancode, and Bangalore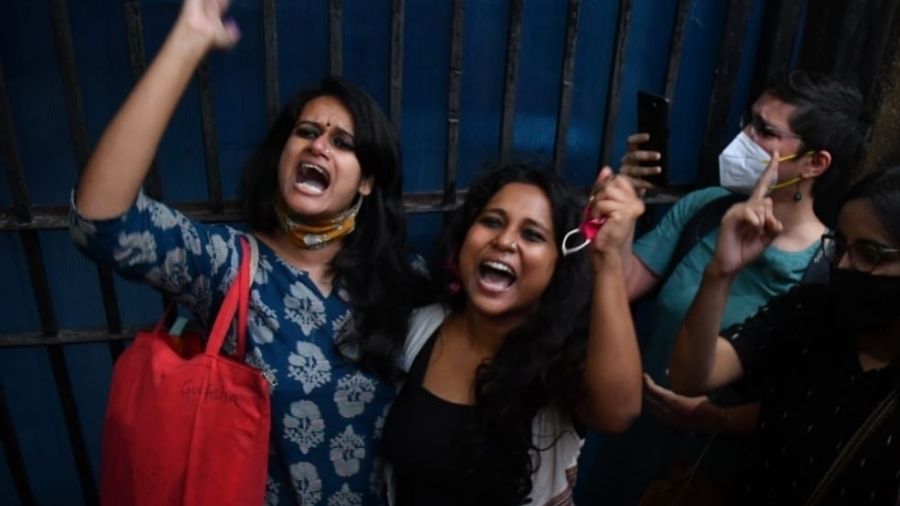 ---
Published 18.06.21, 01:26 AM
|
---
Learn a lesson
Sir — The observation made by the Delhi High Court while granting bail to three student activists that the State is blurring the line between the constitutionally guaranteed 'right to protest' and 'terrorist activity' was spot on ("Visionary", June 17). The warning by the court that this could put democracy in peril must be taken seriously.
The Delhi police should know even without being told that the right to dissent is not the same as 'terrorist activity'. Working under the direct control of the home ministry, it was party to the suppression of dissent. Why else would it choose to misconstrue the protest against the Citizenship (Amendment) Act as an act of terrorism?
The court's remark that the chargesheet lacked any specific factual allegations that could be read as offence hints at extraneous considerations for filing the cases under the Unlawful Activities (Prevention) Act. The subjective interpretation of sloganeering in the thick of a mass movement as 'instigating violence' would collapse before the objective scrutiny of courts. But the process of prosecution itself becomes the punishment.
The Delhi police was criticized for 'casually' invoking the stringent provisions of the anti-terror law. Yet, the police did not feel chastened. Instead, it decided to file an appeal in the Supreme Court against the bail orders. We hope that the apex court will uphold the relief granted by the Delhi High Court and, by extension, the right to protest, and haul the Delhi police over the coals for acting in violation of citizens' basic rights.
G. David Milton,
Maruthancode, Tamil Nadu
Sir — The Delhi High Court's order granting bail to the student activists is an instance of the judiciary reinstating the constitutional rights of the people to dissent and protest. Governments across the country must take note of its observations condemning the cavalier attitude of the Delhi police in mechanically invoking such stringent laws as the UAPA. But will the police be held accountable for the gross misuse of their powers? The judgment also exposes a total lack of professionalism on the part of the Delhi police and its willingness to please the powers that be. Its blatantly partisan role was equally evident from the fact that the members of the Bharatiya Janata Party, including a junior Union minister, making highly provocative speeches in public were not brought to book. One hopes that the apex court will lay down certain criteria for invoking the UAPA to prevent its further misuse.
S.K. Choudhury,
Bangalore
Pay attention
Sir — A HelpAge India survey has found that 85 per cent of the elderly in Calcutta suffer from marginal depression; a majority of them said the pandemic has aggravated their suffering. This is worrying. The younger generations, in spite of their busy schedules, must reach out to senior citizens more often and ask after them. People could take turns to call their elderly neighbours, if only to hear them out. They must not be ignored, especially given the hard times.
Aditya Karmakar,
Calcutta