Words of wisdom
Readers' Speak: Applauding Bhutan's animal rights, waste management, environmental protection; unemployment in India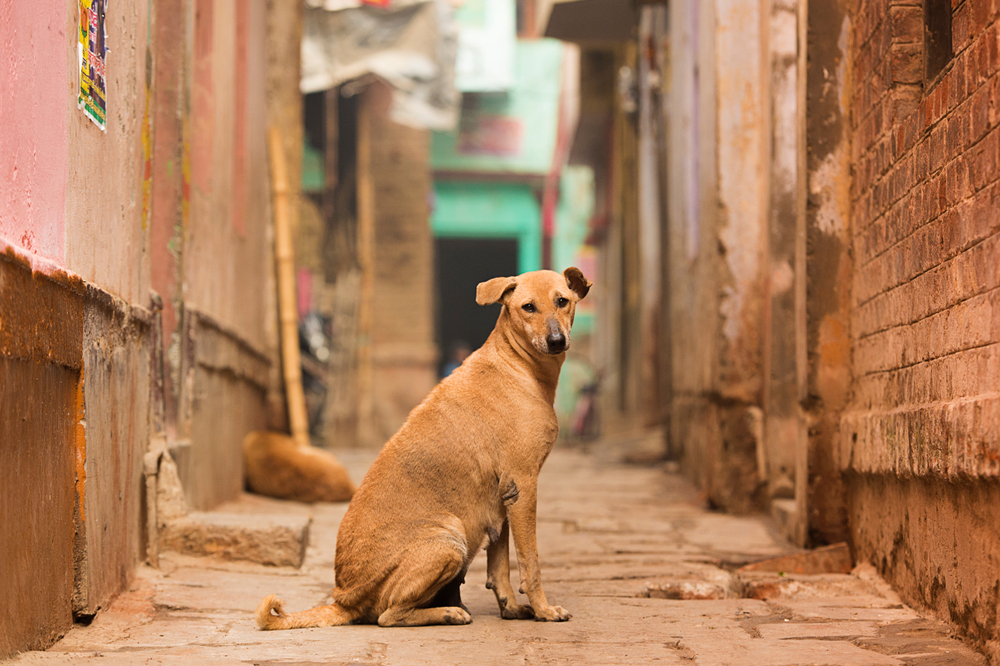 The prime minister of Bhutan was recently reported to have encouraged citizens to adopt a stray dog, plant a tree or participate in waste management procedures as a fitting birthday gift for the nation's king. This initiative should be lauded.
Shutterstock
---
Published 25.02.20, 06:39 PM
|
---
Sir — The prime minister of Bhutan was recently reported to have encouraged citizens to adopt a stray dog, plant a tree or participate in waste management procedures as a fitting birthday gift for the nation's king. This initiative should be lauded. The masses are often inspired by the words of political leaders. As such, if India's leaders, who are often worshipped by their followers, were to ask citizens to adopt stray dogs or engage actively in waste management, it would make a significant difference to animal rights and environmental protection in the nation. It is time our leaders encouraged a culture of love and care instead of spreading hate.

Riya Das,
Calcutta
Future concerns
Sir — In the article, "Dystopia ahead" (Feb 14), Anup Sinha has raised concerns about an imminent future where a large number of educated youth in India will find themselves unemployed. As such, job creation should be the topmost priority for the country's policymakers.
Although the population growth rate in India has reportedly slowed down a little, it still remains a cause for concern. Given the present population of the country, there is a need for more labour-oriented schemes for any development to take place. The adoption of technology, however, must continue at the same time. Technology would, of course, replace manpower to some extent, but this is likely to be temporary. To instal, maintain and run all technological devices, newer fields would have to be created and people skilled in particular domains would need to be employed. For this, schools and colleges have to impart basic knowledge in these fields, so as to equip future employees with enough skills to observe and pick up the basic requirements of any new trade within a short span of time.
An increase in employment would also be beneficial for the country's economy. More employed personnel would imply a greater number of people with the means to spend. This, in turn, would lead to an increase in demand and consequent increase in production, which would provide a substantial boost to the economy. There is another benefit — if more people in the country are engaged in fruitful pursuits, they will be less likely to create unrest in society. In this manner, a dystopic future could perhaps be averted.
Ashok Kumar Ghosh,
Calcutta
Sir — Anup Sinha has rightly pointed out that while economic growth can be improved and inflation contained if the government adopts pragmatic measures, burgeoning unemployment in the country is difficult to tackle. Unlike many developed countries, overpopulation in India outpaces most of the government's initiatives towards development.
When automation was first introduced in India, the trade unions had fought tooth and nail to thwart its implementation, owing to the apprehension that in a country with such a vast population and a high level of unemployment, automation would increase joblessness. They were, in fact, right, even though there is no denying the immense qualitative improvement that automation caused. Banks in India used to employ large numbers of people even 20 years ago. Now, after computerization, they have fewer employees. Recruitment has dropped and, as a result, banks face a staff crunch, adversely affecting their performance.
One way to solve this is to keep bank branches open for all 24 hours of the day, much like ATMs. Additional shifts would then have to be created, and more people would be recruited. This would augment employment, increase business and make services available to those who cannot visit banks during the day on account of their jobs or other preoccupations. Similar measures can be contemplated for other sectors to increase employment opportunities.
Sanjit Ghatak,
South 24 Parganas
Sir — Governments often seem to forget that their primary job is to serve all their own citizens. In order to make things easier for some sections of society, especially the privileged ones, they must not trample upon the livelihoods of the less privileged or the middle classes. After all, the development of a country truly depends on the development of its most vulnerable citizens.
The government in India has rightly emphasized schemes of digitization, be it the Digital India programme or the shift to a cashless economy. But it cannot ignore the lives of the people that these measures adversely affect. Machinery or artificial intelligence do not feel pain or hunger; humans do. Technological advancement should certainly take place. But care must be taken that alternative plans are made in advance for providing employment to those whose jobs will be taken away by machines.
Anindita Sarkar,
Calcutta