At risk: Covid threat for Sumatran orangutans
Readers' Speak: Sumatran orangutans in peril; effects on war on society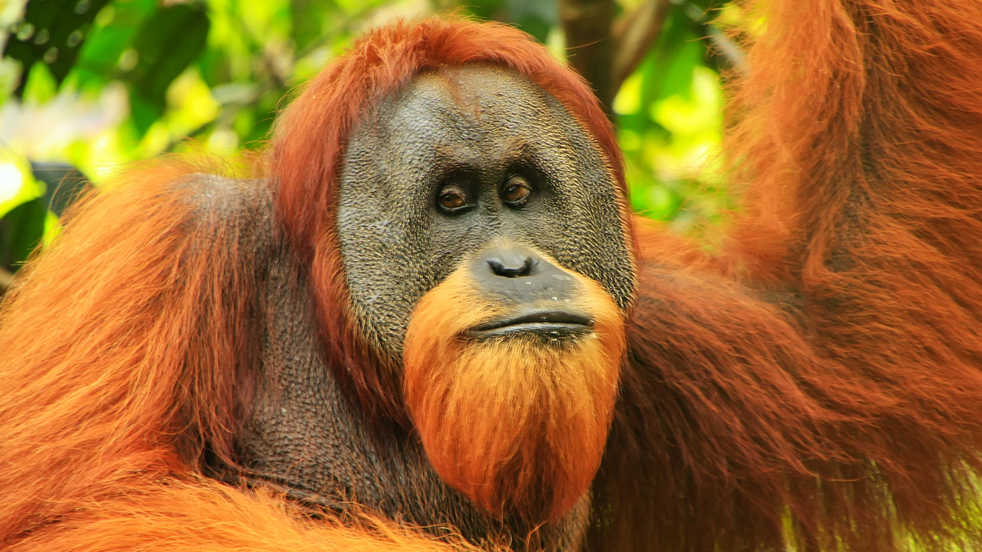 ---
---
Sir — In Sumatra, orangutans — the creatures are already suffering immensely on account of habitat loss, hunting and pet trade — may now run the risk of contracting Covid-19 from mankind. These primates share 97 per cent of their DNA with human beings, and are prone to have similar diseases. Although tests are ongoing — one of these apes was recently released into the wild after testing negative — care should be taken to ensure that the pandemic does not spread to any other species. This needs not only awareness among conservationists but also adequate funds and manpower.

Ishita Pakrashi,
Calcutta
Deep wounds
Sir — No words are enough to congratulate Sankarshan Thakur on his article, "What War Also Does" (July 12), for articulating the plight of civilians stranded in the war zone. With their home turned into a battlefield, they must either live on in the same place, even with the loss of the roof over their heads, cattle and property, or get displaced. This is especially relevant today because it has now become a trend for people to invoke 'patriotism' and bay for the blood of those they consider 'enemies' from the safe refuge of their homes, thousands of miles away from the war front. It takes great compassion to understand the pain of loss and helplessness of the Ladakhis who found themselves caught in a shower of bullets and shells during the Kargil war.
Rising above all narrow definitions of nationalism, Thakur has taken a humane stand in recounting the heart-rending stories of the two captains, Jerry Premraj and Imtiaz Malik, fighting on behalf of India and Pakistan respectively. Bitter adversaries on the field, the two soldiers were united in death at Mushkoh, both leaving behind only grief for their families.
A few years ago, Gurmehar Kaur, the daughter of a martyr, had asserted that Pakistan did not kill her father — war did. For this, she received threats and abuse online. Although Thakur has pointed out only the damage caused by war, his article bears resemblance with Kaur's statement in spirit. Both highlight the ravages of war, irrespective of one's nationality. War-mongers who have never seen war — this includes political leaders who gloat over battle victories at the cost of the sacrifice of soldiers — cannot be expected to appreciate this.

Kajal Chatterjee,
Calcutta
Sir — In his excellent article, Sankarshan Thakur has aptly highlighted the effect of war on society and people. While political leaders glorify war, this subject is usually avoided. The article reminds one that real war is far from what is shown in most films — they only portray one side of the story. In trying times as these, it is better to think about the consequences of our present actions by remembering our past so that we can build a better future.

Poulami Dutta Roy,
Midnapore

Sir — The article by Sankarshan Thakur was moving. Indeed, war is not something to be glorified. Even today, when human existence itself has been threatened by a raging pandemic, some people are pursuing their greed for power and conquest. One can only hope that good sense prevails.

Debolina Dasgupta,
Calcutta
Sir — Sankarshan Thakur has poignantly put into words the sufferings of people who live in the restive parts of the country. Those who reside in peaceful places often take the privileges of their daily lives for granted. One lockdown seems to have entirely upended their lives.
Thakur's article makes one wonder how different the experience of everyday life must be for people — in India or elsewhere — in war zones, especially children growing up there. Can they be expected to nurture the same dreams and ambitions as the others in the rest of the country? As Thakur has written, war always begets war. It brings only pain in its wake.

Arpit Sharma,
New Delhi