Long silence
Readers' Speak: Veil of mystery around Pulwama terror attack; India's Usain Bolt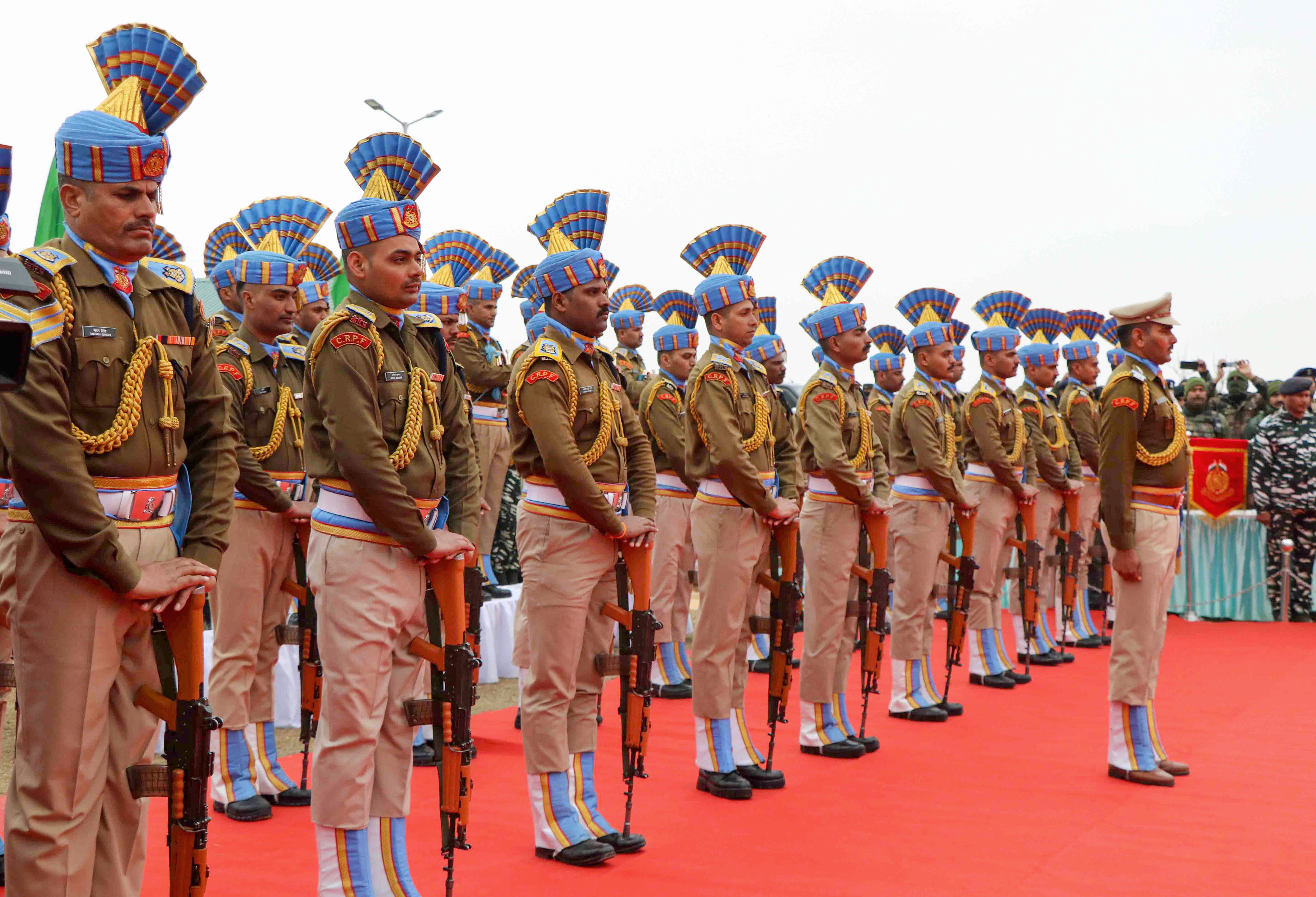 CRPF personnel pay tribute at a memorial to the 40 CRPF jawans, at Letapora of Pulwama District of South Kashmir on February 14, 2020.
(PTI)
---
Published 20.02.20, 07:04 PM
|
---
Sir — The entire country was overcome by shock and grief when 40 jawans of the Central Reserve Police Force lost their lives last year in Kashmir's Pulwama in a terrorist attack ("Pulwama haze is still thick", Feb 15). The response of the prime minister, Narendra Modi, in keeping with the popular demand for retribution, had culminated in a war-like situation between India and Pakistan. However, in spite of being re-elected by a huge mandate on account of its jingoistic campaigns, the Narendra Modi-led government has not shown any intention of lifting the veil of mystery around the attack. How could a terrorist cause such havoc in an area classified as one of the world's most militarized zones? The Centre has not even held anyone accountable for the lapse in security that resulted in this incident.
Curiously, the home ministry denies any intelligence failure and the National Investigation Agency remains tight-lipped. This silence must be broken.
Jahar Saha,
Calcutta
Sir — On the anniversary of the Pulwama attack, Rahul Gandhi raised three questions: who benefited from the attack, what the result of the inquiry into the matter is, and who the government has held accountable. Rattled by these, Sambit Patra, a Bharatiya Janata Party spokesperson, snubbed Rahul Gandhi.
Patra's response, however, is far from satisfactory. The BJP leaders can abuse Rahul Gandhi all they want, but for the sake of the slain jawans, the Centre must answer his questions. It is true that the BJP benefited tremendously from the Pulwama attack by using it as an electoral issue. Patra claimed that the queries were dastardly. Why did he not say the same when the chief minister of Karnataka, B.S. Yediyurappa, said that the air strike on Balakot would win the BJP over 22 Lok Sabha seats from his state? Even Narendra Modi shamelessly tried to take credit for the strike carried out by the Indian Air Force. Should he not then also take responsibility for India's own helicopter being shot down in friendly fire? The 'nationalist' government should also find out who is accountable for allowing the enormous amounts of explosives smuggled to terrorists. Clearly, the BJP has failed to come up with any answer even a year after the tragedy.
Bidyut Kumar Chatterjee,
Faridabad
Right track
Sir — The Kambala racer, Srinivas Gowda, was dubbed 'India's Usain Bolt' after he reportedly covered 142.5 metres in 13.62 seconds during the traditional race on a paddy field. While comparisons with Bolt are debatable, as Gowda himself acknowledged, it is important to note how social media enabled the news of his achievement to reach all corners of the country. There must be more focus on using social media to bring positive change to the lives of people.
Joyeeta Sarkar,
North 24 Parganas