Same old story
Readers' Speak: From dating apps to vitriol against Deepika Padukone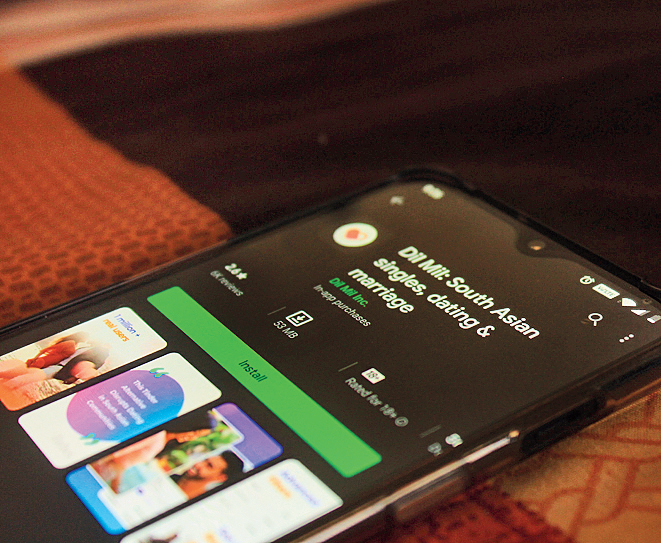 ---
---
Sir — Dating applications are becoming increasingly popular among young adults in India. Given the wide array of such apps, one would assume that young people are being able to exercise more freedom in choosing their partners. After all, the possibility of meeting people from different backgrounds has become easier. How, then, does one explain the growing interest in dating apps that are specifically geared towards bringing together couples from the same community? Dil Mil, for example, is designed for members of the South Asian diaspora. Would it be fair to say that older prejudices with regard to community and race are being reinforced in newer ways?

Raghav Kashyap,
Delhi
Stand up
Sir — It is praiseworthy that the actor, Deepika Padukone, made an appearance at Jawaharlal Nehru University and showed solidarity with the students in the wake of the recent attacks on the institution by masked goons. Padukone is a gifted actor who has made a name for herself in Indian cinema. However, her courage of conviction and honesty have endeared her even more to her audience. By standing beside the likes of Aishe Ghosh and Kanhaiya Kumar, Padukone also seemed to lend her support to the people's movement for preserving the secular and pluralistic idea of India. It is clear that she wanted to convey her opposition to violence.
As a citizen of a free, democratic country, Padukone is well within her rights to take a stand on issues concerning India. In spite of that, supporters of the Hindu Right trolled her online for allegedly 'supporting the tukde tukde gang'. They also demanded a boycott of her newly-released film, Chhapaak. Some even called her gesture a publicity stunt, even though there was every possibility that her commercial credibility would be threatened on account of her visible support for the victims of violence. This goes to show that the followers of the right-wing are more interested in name-calling and issuing threats than understanding the sensitivity behind Padukone's act.
Unlike other superstars such as Amitabh Bachchan, Aamir Khan, Shahrukh Khan and Akshay Kumar, who continue to maintain a studied silence on the grave problems plaguing India, Padukone dared to take a stand against muscular politics. Other celebrities must follow her lead. Maintaining silence, especially at a time when speaking up is important, is tantamount to supporting the Hindutva ideology that seeks to turn India into a Hindu rashtra.
G. David Milton,
Maruthancode, Tamil Nadu
Sir — The editorial, "Shining star" (Jan 9), made some important points. When the Bollywood A-lister, Deepika Padukone, decided to visit JNU, she knew she would become the target of hateful comments, even though she did not say anything herself. She is no stranger to such controversies: in 2017 and 2018, her film, Padmaavat, met with violent resistance from the Karni Sena which demanded a ban on the movie. Back then, right-wing supporters had even publicly threatened to chop off her nose. The Bharatiya Janata Party leader, Kunwar Surajpal Singh Ammu, too, had announced rewards for the beheading of Padukone and the director of the film, Sanjay Leela Bhansali.
Unsurprisingly, after Padukone visited JNU, there were calls from BJP trolls and spokespersons to boycott her film, Chhapaak. Other BJP members criticized her for having "one-sided thinking". However, the Union minister, Prakash Javadekar, distanced himself from the trolls by invoking "democracy" and Padukone's right to support the protesting students. Has the actor's gesture made BJP leaders more democratic in their attitude towards dissenting voices? It is a pity that most mainstream actors have chosen to stay away from the matter.
Padukone's act, however, has certainly changed the perception of Bollywood stars. One hopes that her decision to stand in solidarity with JNU students will provide courage to the male superstars of Bollywood to speak up. It is time that they, too, showed some courage and expressed their support for what is just.
Bidyut Kumar Chatterjee,
Faridabad
Sir — The visit to JNU by Deepika Padukone was not viewed kindly by the saffron party and its followers, with some even wanting to call for a boycott of her film. This only shows the lack of tolerance and respect for dissent in India. A people's government must do everything in its power to promote healthy democratic practices. Boycotting an actor's movie because she took a stand on a sensitive issue is an act of clear disrespect for the freedom of expression.
Khokan Das,
Calcutta