New challenge
Readers' Speak: Missing air travel during Covid-19 lockdown; Malayan tigress Nadia's Covid-19 infection at Bronx Zoo, New York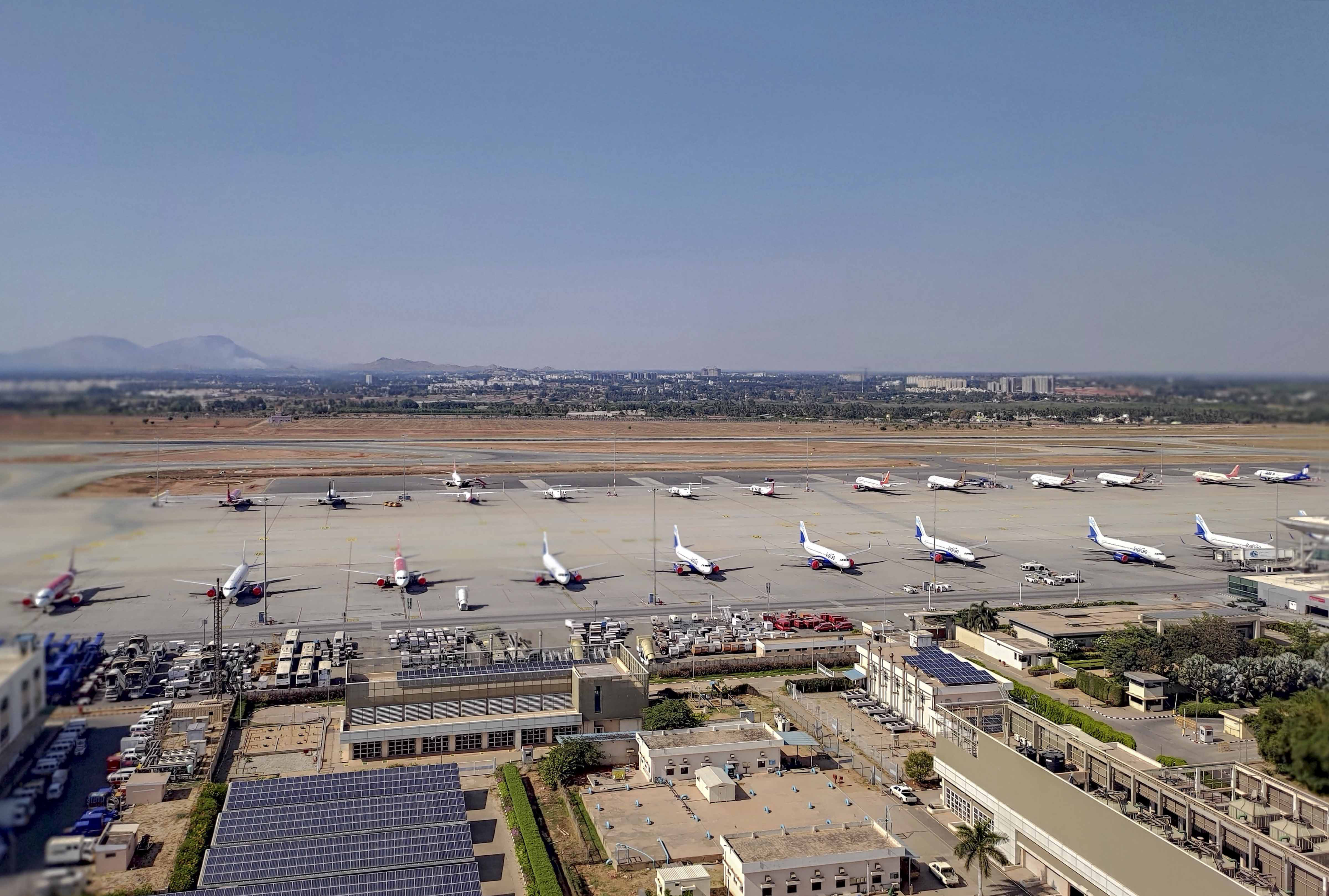 ---
---
Sir — A cloud of gloom hangs over social media platforms such as Instagram and Facebook, as the lockdown has put a stop to the journeys of those bitten by the travel bug. People have now been forced to take a nostalgia trip instead and 'challenge' each other to post photos of past travels online. But is this activity a challenging task at all? Perhaps people should now challenge each other to donate a portion of the money they spend on travel to help those whose lives have been upended by the pandemic.

Sandip Karmakar,
Delhi
Safety concerns
Sir — The news that a tigress at the Bronx Zoo in New York tested positive for the novel coronavirus has come as a surprising development. The four-year-old tigress, Nadia, was reportedly tested by the authorities "out of an abundance of caution", after she developed symptoms of dry cough and loss of appetite. While swab samples were taken after sedating Nadia, some other tigers and lions that exhibited symptoms of respiratory illness in the zoo, were not screened along with her.
This is believed to be the first case of human-to-tiger transmission of the zoonotic virus. The big cat allegedly caught the disease from an asymptomatically infected zoo-keeper. Until now, the general fear among people was that pets and livestock could infect human beings with Covid-19. But the infection of the Malayan tigress now points to the fact that it is animals that could run the risk of being infected by humans. Covid-19 is a new virus whose behaviour in the animal kingdom still eludes human understanding. A virus that jumps across species will be difficult to tackle.
Other species in the same zoo — such as leopards and cheetahs — apparently did not contract the virus. In that case, the chances of tigers and lions being more susceptible to falling prey to the coronavirus than other animals cannot be ruled out. Meanwhile, Nadia's infection has prompted conservationists to alert the world of the need to reduce the risk of infection among species closer to humans — wild gorillas, chimpanzees and orangutans, for instance — from this bio-threat.
G. David Milton,
Kanyakumari
Sir — Until now, people were of the opinion that the coronavirus does not discriminate between classes or religions. But it has now been proven that Covid-19 does not even spare animals. The Malayan tigress, Nadia, was not infected by any other animal at the Bronx Zoo but by a human being. In fact, the chief veterinarian of the zoo even claimed that this was the first instance in the world of an animal being infected with the coronavirus by a human.
Interestingly, Nadia is the first known case of a non-domesticated animal with Covid-19 symptoms, and is one of seven sick tigers and lions at the same zoo who are expected to make a full recovery. In late March, a pet cat was discovered to have been infected with the novel coronavirus in Belgium, following similar cases in Hong Kong where two dogs tested positive for Covid-19. Although the Wildlife Conservation Society, which runs the Bronx Zoo, says how the disease might progress in animals is still unknown, a new Chinese study has found that cats may be able to infect each other. Unsurprisingly, there is a rush among scientists to find out what other species could be infected by this virus. It would be extremely dangerous if the virus mutates when it jumps across species.
Bidyut Kumar Chatterjee,
Faridabad
Sir — Many pet-owners abandoned their cats and dogs, fearing that they might get infected by their pets, even when there was no evidence of infection among animals. Now that it has been discovered that animals, too, can contract the virus, how human beings treat animals will be the true test of their humanity.
Ayesha Sinha,
Calcutta