Show some respect: Ramdev's derogatory remarks
Readers' Speak: the Lakshadweep conundrum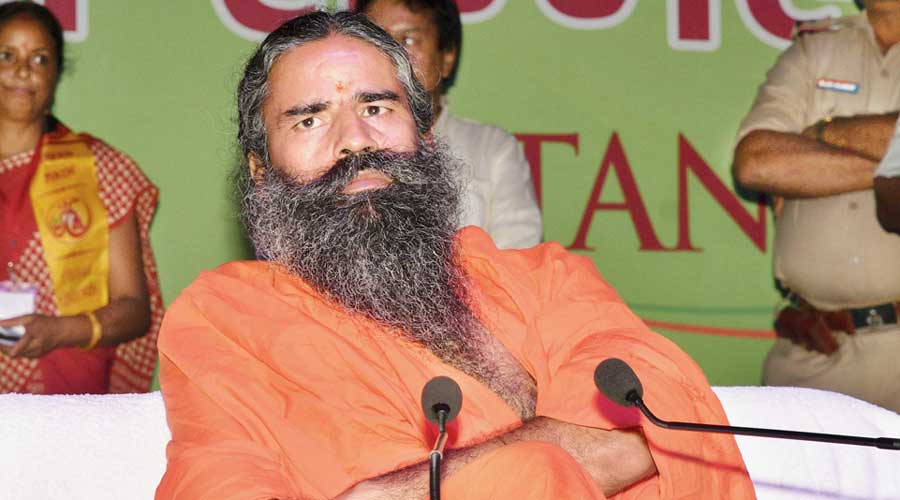 ---
---
Sir — Reacting to Ramdev's statement that allopathy is a "stupid science" that has killed "lakhs of people" and is ineffective against Covid-19, a group of doctors wrote to the government, urging it to prosecute Ramdev for his derogatory and malicious remarks. The Union health minister, Harsh Vardhan, then wrote a rather mild letter to Ramdev, saying that his "extremely unfortunate" comments had disrespected "corona warriors" and could demoralize healthcare workers ("U-turn asana by Ramdev after nudge", May 24). The Patanjali Yogpeeth Trust had said that Ramdev was reading out a WhatsApp message and that he has 'utmost regard' for doctors.
Harsh Vardhan has no option but to accept Ramdev's response — the latter tweeted that he withdrew his comment. After all, the proximity between Ramdev and the government is well known. Ramdev has a number of disciples who comprise a large part of the Bharatiya Janata Party's vote bank.
Although himself an allopathic doctor, Vardhan was present at the launch of Coronil, a product Ramdev claimed could cure Covid. Facing heavy criticism from all quarters, this stance changed. Coronil began to be sold as a product that increased immunity against the coronavirus.
We are entering an era where modern sciences are likely to be supplemented by beliefs such as the superiority of desi cow urine over allopathic medicine. Only two years ago, the BJP parliamentarian, Pragya Singh Thakur, was severely criticized by oncologists for claiming that she had been cured of cancer by a mixture containing cow urine. It was widely known that she had taken the help of modern medicine for her treatment. Ramdev's aide, Balkrishna, was also admitted to All India Institute of Medical Sciences after he fell ill. Further, Ramdev himself was admitted to a hospital in Dehradun in 2011, when his health deteriorated following a fast. Ramdev should show respect towards modern sciences.
Somak Ghosh,
Calcutta
Sir — One is happy to note that Ramdev has withdrawn his unjustified comments on modern medicine. This is not the first time that such insensitive statements have been made about evidence-based medicines that have saved millions of lives.
The current pandemic can only be controlled through vaccination, an innovation which is integral to modern medicine. Diseases like malaria, tuberculosis, smallpox, polio, plague, cholera, which killed large numbers of people, have all been brought under control, if not eliminated, with the help of modern medicine and fundamental innovations like antibiotics. One cannot simply smear a whole system of treatment which has proven to be reliable over the last few centuries.
It is interesting that most political leaders do not go to Ayush professionals in case of a medical emergency even though they proclaim the virtues of such treatment before the common citizens. Instead, they fly abroad or rush to the nearest corporate hospital for aid. People suffering from ailments deserve better than to be given such ill-informed advice. Such statements lead to an epidemic of distrust, further aggravating the nation's already chaotic response to the pandemic.
H.N. Ramakrishna,
Bangalore
Speak up
Sir — The Lakshadweep islands have grown restive on account of certain new policies allegedly introduced unilaterally by the new administrator, Praful Khoda Patel. Islanders have pointed out that these measures threaten the ecology as well as their indigenous practices. The struggles of people from parts of India that are far from the mainland seldom find space in national news. It is important that people from across the country amplify these voices of resistance.
Bijoyini Pal,
Howrah