Landslide victory for Jacinda Ardern
Readers' Speak: Injustice meted out to dalits in India; 'cultural hijacking'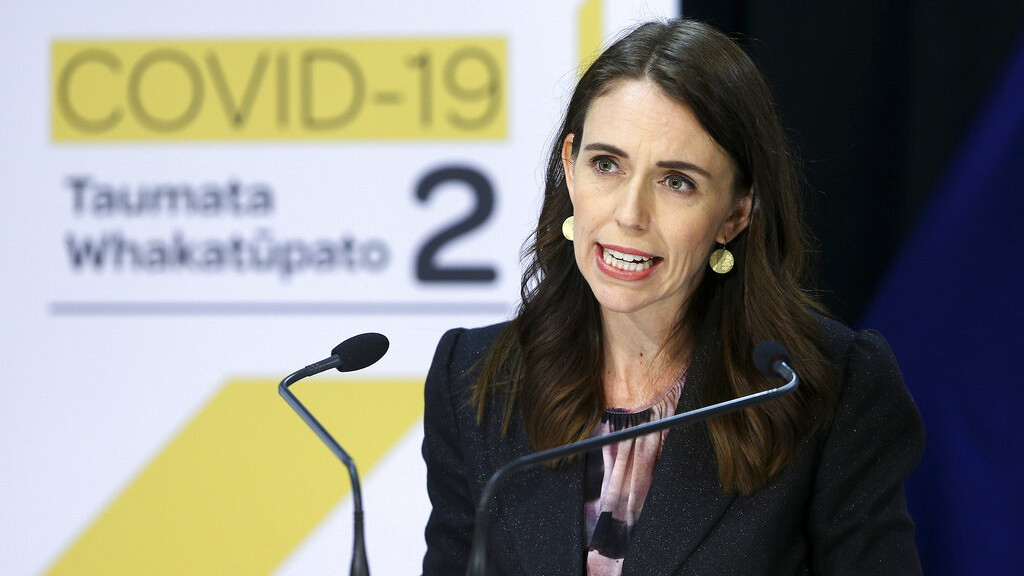 New Zealand prime minister Jacinda Ardern.
File picture
---
Published 20.10.20, 01:06 AM
|
---
Sir — The prime minister of New Zealand, Jacinda Ardern, delivered the biggest election victory for the centre-left Labour Party in half a century last Saturday, with voters rewarding the leader for her effective response in combating the Covid-19 pandemic ("Jacinda in biggest election victory", Oct 18). With 95 per cent of ballots counted, the Labour Party held 49 per cent of the votes, far ahead of its main opposition, the New Zealand National Party, which managed to win only 27 per cent of the votes. Labour won an astounding 64 seats in a unicameral legislature of 120, the highest number held by any party since the adoption of the proportional voting system in 1996. This was a historic election in more ways than one with this year's results being one of the biggest swings in the country's electoral history in 80 years. 
This is a well-deserved win for Ardern who had brought about important legislative changes and exhibited immense grit in the face of numerous calamities that had plagued her first term in office. In a population of around five million, the country has so far reported only 25 Covid-related deaths. This is an immense achievement for any country, proving beyond a doubt that there could be no better person than Ardern to lead the nation during this time. Moreover, her swift response in implementing a sweeping nationwide ban on most semi-automated weapons last year in the aftermath of the terrorist attack on two mosques in Christchurch significantly contributed to her popularity. Ardern is truly the kind of leader that the world needs in this hour of crisis.
Khushboo Ved,
Calcutta
Sir — In the final election debate, the prime minister of New Zealand, Jacinda Ardern, had proclaimed, "Real change requires steps that bring people with us. I stand by my record... I am not done yet." It seems that the New Zealanders agree with that statement. Ardern, the youngest person to hold the top office in the country, formed a coalition government in 2017 but this time, in the 2020 elections, the Labour Party has been given a sweeping mandate with the opportunity of forming a single-party government in decades. However, a question that arises is whether the win is a result of the hard work of the party as a whole or a personal win for Ardern, whose decisive yet humble disposition has endeared her to the common people. In either case, the upcoming days will be crucial for the prime minister as she leads the tiny island nation through a pandemic and a rapidly polarizing world.
Seetharam Basaani,
Hanamkonda, Telangana
Sir — Jacinda Ardern and the Labour Party must be congratulated for their landslide victory in the general elections in New Zealand last Saturday. Dubbed as "the Covid election", Ardern had campaigned on her government's success in eliminating community transmission of the virus which has caused just 25 deaths in a population of five million. The pandemic is one of a string of emergencies that tested Ardern's leadership during a torrid first term after she rode to an unexpected victory in the 2017 polls on the back of a wave of support that many had termed as "Jacinda-mania". Ardern has now cemented her position as New Zealand's most popular prime minister in generations, if not ever. Saturday's vote marked the first time any leader won an absolute majority since New Zealand adopted a proportional voting system and was also the party's strongest showing since World War II. 
Ardern displayed both empathy and decisive action on gun control after the attack on two mosques in Christchurch in early 2019, but again found herself comforting a shocked nation when a volcanic eruption at White Island, also known as Whakaari, killed 21 people and left dozens more with horrific burns in December 2019. Now, as the prime minister assumes power for the second term, it remains to be seen how much further she is able to push her progressive ideals.
S.S. Paul,
Nadia

Justice denied
Sir — It must be acknowledged that the plight of the Dalit community in our country is truly deplorable; institutional complicity protects upper-caste criminals even in instances of caste-based atrocities ("Just so", Oct 16). The findings of a study showed that cases of atrocities against Dalits are diluted by the administration from the time of registration of a crime to further legal proceedings. The incident in Hathras is a prime example of such mishandling. Authorities must urgently undertake measures to rectify the criminal justice system from top down.
Benu Kumar Bose,
Calcutta
Name game
Sir — It seems that the European Parliament is set to vote on whether to ban terms such as 'veggie burger' and 'veggie sausage' after meat industry lobbyists complained of "cultural hijacking" by vegetarian/vegan products leading to consumer confusion. The premise of cultural hijacking, at least in this context, is flimsy, as is the argument that people confuse vegetarian or vegan products as meat. As long as products are clearly packaged, the nomenclature is irrelevant. Vegan or vegetarian companies, like all others, should have the opportunity to name and market their products as they see fit.
Bani Saha,
Calcutta