No limits: Naomi Osaka's US Open win
Reader's Speak: Hindi imposition; Rishi Sunak's Eat Out to Help Out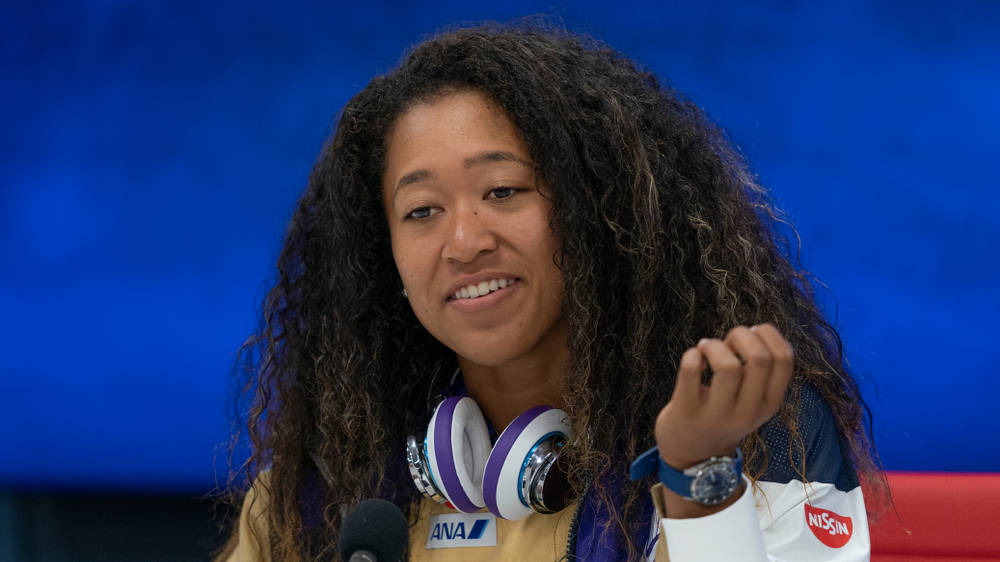 ---
---
Sir — Naomi Osaka won her second US Open women's singles trophy and her third Grand Slam in a thrilling match last week ("Feet on ground, star reclaims sky", Sept 14). Osaka played against Victoria Azarenka in a near-empty Arthur Ashe Stadium. Initially down to 1-6, 0-2, Osaka bounced back ferociously to put up a brave fight against her opponent, finally clinching the title at 1-6, 6-3, 6-3 in an hour and 53 minutes. Azarenka, who defeated the seasoned champion, Serena Williams, in the semi-final, had started off strong but ultimately failed to claim the title. Remarkably, the 22-year-old Japanese is the only Asian player to have won three Grand Slam singles.
Osaka's win is particularly significant against the backdrop of the Black Lives Matter movement. Throughout the tournament, she donned face masks with the names of black people — including George Floyd, Ahmaud Arbery, Trayvon Martin and Philando Castile — killed in racist attacks or in violent interactions with the police. For the final match, she unveiled the seventh and last mask, emblazoned with the name of Tamir Rice, a 12-year-old boy killed by the police in Cleveland in 2014. She earlier withdrew from the Western & Southern Open in the wake of the brutal police attack on Jacob Blake in Kenosha, Wisconsin. One hopes that Osaka, with her commitment to social justice, continues to be an inspiration to the youth.
Pramatha R. Bhattacharya,
Calcutta
Sir — The tennis star, Naomi Osaka, who represents Japan in the international circuit, must be congratulated for winning this year's US Open women's singles. She defeated the former top seeded Belarusian, Victoria Azarenka, in a thrilling final match. Osaka's win does not come as a surprise. She played exceptionally well throughout the tournament and deserved to win the trophy. If Osaka continues to be dedicated to the game, there will be many such wins for her in the future.
Sourish Misra,
Calcutta
Sir — At a time when the United States of America is burning with hundreds of Americans speaking up against racial prejudice, it was good to see the 22-year-old mixed-race player, Naomi Osaka — she was born to a Haitian father and a Japanese mother — lift the women's single trophy at the US Open. Osaka has been a vocal supporter of the Black Lives Matter movement and thus it is fitting for her to win at this historic moment.
Seetharam Basani,
Hanamkonda, Telangana
Unwelcome push
Sir — Whenever a single language has been imposed on a group of people with a diverse linguistic and cultural history, it has led to conflict and acrimony ("Many voices", Sept 14). An example in modern history would be West Pakistan's imposition of Urdu on the Bengali-speaking population of East Pakistan which finally led to the creation of Bangladesh.
Language imposition is a particularly sensitive matter in a heterogeneous society like India, which boasts 22 official languages and over 19,500 languages or dialects spoken as mother tongues. The claims put forth by the government that the National Education Policy is geared towards the preservation of linguistic diversity need to be evaluated in light of its simultaneous push towards Hindi.
It must also be remembered that the three-language formula was never properly implemented in the Hindi heartland while non-Hindi speaking states were compelled to adopt the language. The government should perhaps consider keeping the third language as optional and ensure that people learn English and a regional language properly.
H.N. Ramakrishna,
Bangalore
Rather reckless
Sir — The initiative, Eat Out to Help Out, undertaken by the United Kingdom's chancellor of the exchequer, Rishi Sunak — it encourages people to eat at restaurants — has been hailed by many as a saving grace for the hospitality industry which has been badly affected by the pandemic. However, reports suggest that there might be a correlation between the scheme and the sudden spike in infection rates in the UK. While the government is imposing restrictions on public gatherings again, much of the damage has already been done. Rather than opting for quick fixes, policymakers should make sure that normalcy is restored in a safe and gradual manner.
Abhay Sinha,
Calcutta