A shining legacy: Remembering Swami Agnivesh
Reader's Speak: Controversies around 'Mulan'; in memory of the social crusader in saffron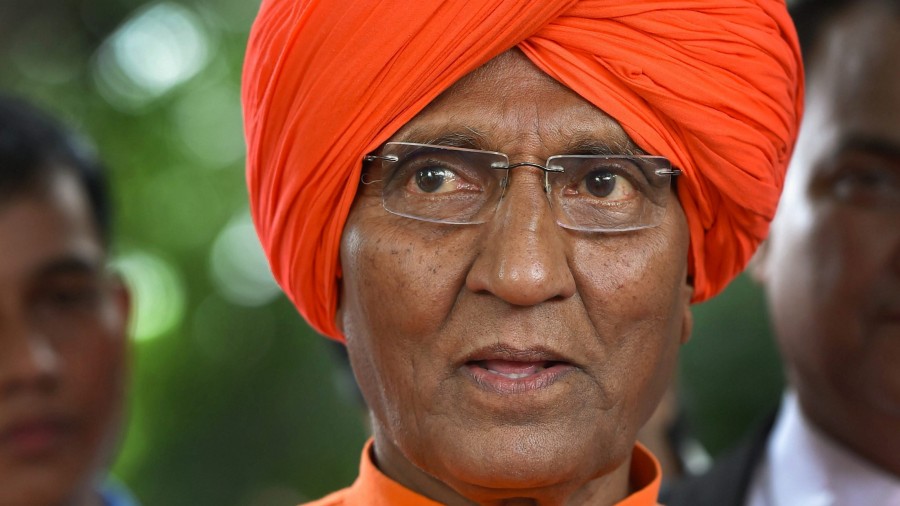 ---
---
Sir — The demise of Swami Agnivesh is a great loss for the entire nation ("Swami's last word: Resist", Sept 12). In him, India has lost a progressive, firebrand social worker and leader who wore many hats in his lifetime — he served as a college lecturer, a lawyer, a spiritual thinker, and even a principled politician during his term as the education minister of Haryana. But perhaps the most significant contribution of Agnivesh to Indian society is his campaign against bonded labour through his foundation, Bandhua Mukti Morcha. He was also fiercely vocal against female foeticide, fought for women's emancipation and participated in civil movements including the one led by Anna Hazare in recent times. For his crusade for communal harmony, Agnivesh received the Rajiv Gandhi National Sadbhavana Award, besides significant international awards. Agnivesh will be remembered as the face of India's diverse and vibrant civil society.
Ramesh G. Jethwani,
Bangalore
Sir — The social crusader in saffron, Swami Agnivesh, will be greatly missed. But he was not given recognition, even in death, by major English language newspapers. However, many Urdu dailies reportedly carried the news of his death on the front page, and had editorials and obituaries dedicated to him. Perhaps this lack of attention is on account of Agnivesh's consistent opposition to Bharatiya Janata Party's brand of Hindutva. A Brahmin from Andhra Pradesh, Agnivesh was a major proponent of the Arya Samaj whose influence spread across the Hindi heartland, among other regions. Agnivesh had given up a career as a professor in Calcutta to become a full-time social activist, with a mission to resist the sangh ideology at all levels.
Shovanlal Chakraborty,
Calcutta
Sir — Swami Agnivesh, who passed away last Friday, was a vocal critic of social issues such as bonded labour and mob lynchings. It is unfortunate that many in India were not well aware of him until now. A reason for this could be the right-wing propaganda on television channels to deny recognition to such noble personalities. This is also evident from the comment of the retired Indian Police Service officer who called Agnivesh's demise 'good riddance', accusing the latter of having done enormous damage to Hinduism and comparing him to a "lion" in sheep's clothing. It is heartening that the historian, Irfan Habib, condemned this remark, saying, "Abusing the dead may be Hindutva but is certainly not Hinduism". True to his own words, Agnivesh was clad not in saffron but in fire — of courage, compassion and tolerance. The pure colour of saffron has been tainted by the supporters of Hindutva to such an extent that the peace-loving citizens refrain from associating with it.
The increasing amount of communally charged speeches on social media and in political rallies often incite the masses to violent acts against religious minorities. While the country is looking for a vaccine for the coronavirus, there is also an urgent need to find a cure for communal hatred.
Avik Chatterjee,
Calcutta
Sir — Throughout his life, Swami Agnivesh kept the flame of tolerance burning and himself became a beacon of hope for the oppressed.
Agnivesh should be remembered as a modern-day social reformer — he fought against female foeticide and bonded labour, against corruption alongside Anna Hazare, and at one time even helped in negotiating with extremists to ensure the release of five policemen.
Anwesa Chaudhury,
North 24 Parganas
Sir — The secular citizens of India mourn the death of Swami Agnivesh. He fought against many controversial laws passed by the Union ministry under the Narendra Modi-led government. Throughout his life, he stuck to his ideology of humanity and tolerance, and was a vocal critic of communal orthodoxy and mob violence. Forward-thinking citizens will not forget him.
Md. Yusuf,
Illambazar, Birbhum
Fight back
Sir — The film, Mulan, has once again been embroiled in controversy. Only last year, people were enraged when the lead actress of the film expressed support for the Hong Kong police at a time they were using forceful means to quell protests. Now, the makers of the film have drawn flak online for thanking eight government entities in China's Xinjiang province — the site of mass detention and alleged human rights violations of over a million Uighur Muslims. It is heartening to see that although large franchises seem to have relinquished social responsibility, viewers have kept the hope alive.
Sanjukta Bhattacharya,
Calcutta