Bold step: Bollywood sues TV channels
Reader's Speak: Heavy rains hit Hyderabad; lotus shortage during Durga Puja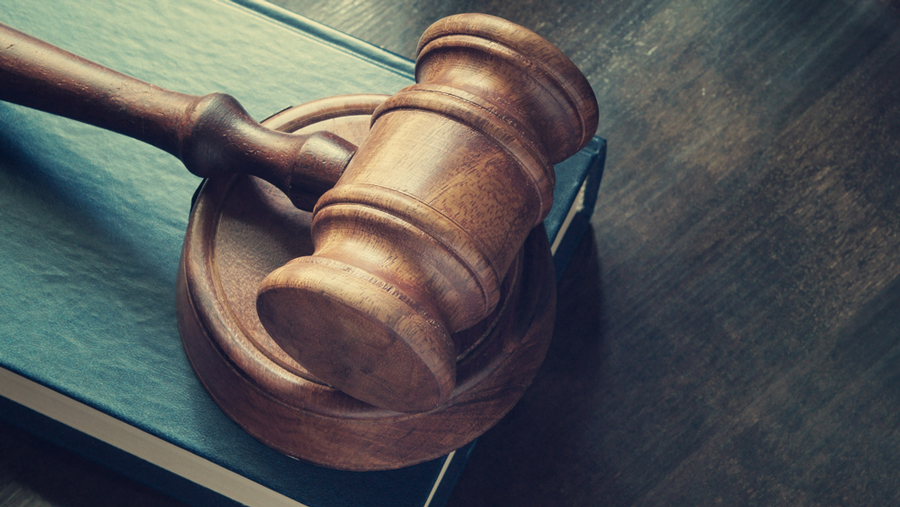 ---
---
Sir — The headline, "Bollywood, you're Jolly Good now" (Oct 13), appears light-hearted, but the report highlights an important issue. Members of the Hindi film industry — as many as four film organizations and 34 producers — have taken up the task of teaching a lesson to some errant television channels that have violated all norms of healthy reporting. Eminent personalities of the industry — Shah Rukh Khan, Akshay Kumar, Aamir Khan, among others — have taken an unparalleled initiative by filing a petition in Delhi High Court, seeking a restraining order on two channels and their spearheads who have been leading a vicious smear campaign against the Hindi film industry.
News channels that engage in such activities should be reined in, especially when the anchors seem to be acting in order to mollify the ruling party at the Centre. After the demise of the actor, Sushant Singh Rajput, some channels began to televise opinions about the unfortunate incident even before the probe was complete. This is unacceptable since it gave out a wrong message to the viewers. These channels should refrain from making irresponsible, derogatory remarks about people. Perhaps sub judice cases should be left alone by the media. The petition marks a milestone moment in show business that usually fights shy of stepping up and initiating a collective stand on such raging issues.
Benu Kumar Bose,
Calcutta
Sir — The lawsuit filed by four Bollywood associations and 34 producers in Delhi High Court, seeking a restraining order against Republic TV and Times Now, was a corollary of months of a relentless smear campaign run by them against the Hindi film industry. The list of plaintiffs reads like a 'who's who' of India's show business. Film-makers and actors seem hurt by terms such as "dirt", "filth", "scum" and "druggies" hurled at their fraternity indiscriminately in the guise of seeking justice for the actor, Sushant Singh Rajput. Television anchors named in the petition have been wont to make derogatory and defamatory remarks in their systematic attempt to slander and sully the Hindi film industry in spite of the fact that some of the maladies that they accused the celebrities of are not unique to the film industry. In fact, this industry merely represents the microcosm of the things happening across the country.
The question that inevitably arises is whether these TV anchors would be so conspicuously hostile to the film industry without the tacit support of the powers that be. After all, most of these anchors share a common narrative in support of the ruling dispensation and elites.
Bollywood celebrities — with a few honourable exceptions like Anurag Kashyap, Deepika Padukone and Swara Bhasker — have mostly played ball and kept a studied silence over the attacks on citizens, the passage of discriminatory laws and other such events. They have not raised their voices against injustices out of selfishness and cowardice. It took them to be at the receiving end of an onslaught by a few news channels to take a stand and defend the industry. However, for what it is worth, their decision to not take the tirades of abuse against them lying down must be welcomed.
Bollywood is right in saying that the vilification drive by TV channels has direct consequences for the livelihood of the thousands of people employed in the film industry. It certainly has a strong case in appealing to the high court to direct the TV channels in question to abide by the provisions of the Programme Code under the Cable Television Networks Rules, 1994.
G. David Milton,
Maruthancode, Tamil Nadu
Troubled waters
Sir — Heavy rains in Andhra Pradesh and Telangana have thrown normal life out of gear, leading to water-logging in several parts in both states. A number of people have already lost their lives to rain-related incidents. The India Meteorological Department had also warned of thunderstorms along coastal regions in Andhra Pradesh. People should be careful and act responsibly so that loss can be minimized.
Najib Ahmed,
Hyderabad
Sir — It is disturbing that heavy rains have disrupted regular life in many of the southern states of India, such as Telangana, Andhra Pradesh and Kerala. The people of Bengal, who had to experience the Amphan cyclone earlier this year, understand full well how difficult it must be for ordinary citizens as well as rescue forces to operate during the ongoing pandemic. The Centre should keep a close eye on the situation on the ground and extend generous help.
Chandana Sen,
Calcutta
Joy for all
Sir — The report, "Puja organisers to feel lotus pocket pinch" (Oct 14), was interesting. It shed light on how the drop in lotus production and supply could affect people at various levels of society. The privileged would only be upset about the dearth of these flowers that are integral to the puja, but for the farmers and traders, this is a heavy blow to their livelihoods. Durga Puja is usually an occasion that brings joy to everyone. Puja organizers should ensure that these farmers and traders are not left out; they should be paid their due. Surely there are enough generous people who would not mind contributing a little extra to this end?
Shahana Roy,
Calcutta