Letter-writing is a dying medium
With the increasing use of text messages and email, the warmth of sending to loved ones has disappeared from our lives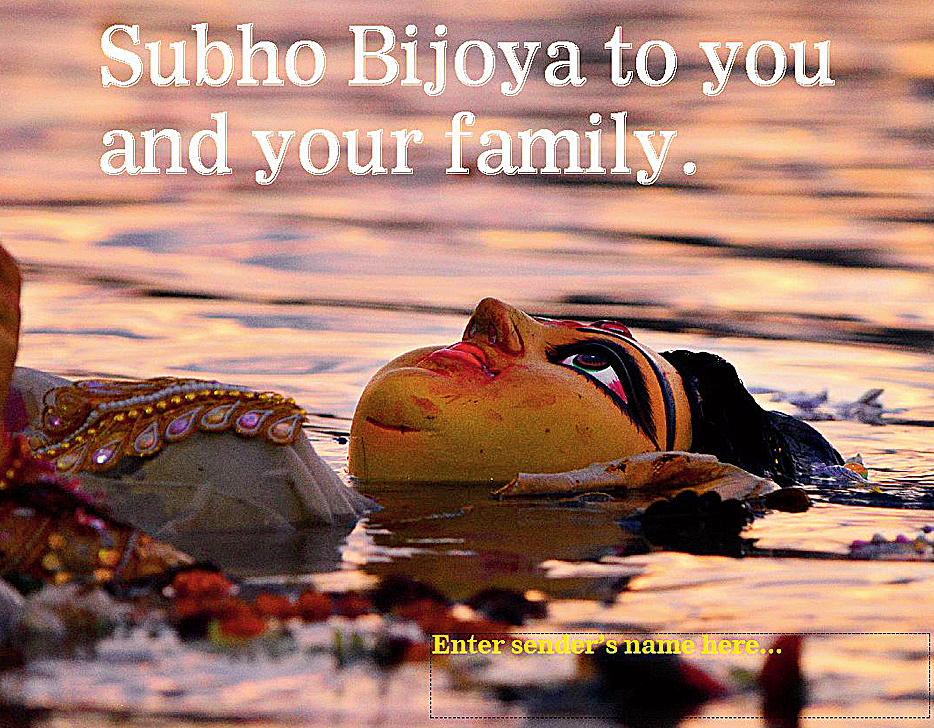 E-cards make it impossible to cherish the handwriting of a loved one
Telegraph file picture
---
Published 02.11.18, 11:33 AM
|
---
Sir — Bengalis traditionally exchange greetings with family members, relatives and friends on Vijaya Dashami. Earlier, this was done by sending handwritten letters to near and dear ones. Some people even saved these letters as a keepsake to preserve the handwriting of the writers. But the tradition of sending greetings on postcards or letters has dwindled with time. People now prefer quicker ways of communication like text messages, emails and e-cards. Sadly, with this, the warmth of sending letters to and receiving them from loved ones has disappeared from the lives of many.
Sourish Misra, See the light
Sir — The Supreme Court verdict that restricted the bursting of firecrackers to a period between 8 pm and 10 pm in most cases is welcome ("Touch of green", Oct 26). However, one wonders whether this ruling will be enforced effectively. It is a well-known fact that citizens and law-enforcement agencies are equally lax when it comes to environmental issues like air and noise pollution. It has become difficult to live in several places across the country owing to a rise in pollution.
The sharp increase in the amount of firecrackers burst on Diwali in the recent years has turned the festival of lights into a nightmarish time filled with pollution. Millions are wasted on things that pose a huge health risk. It is important that people wise up to the harmful effects of bursting crackers and shun them voluntarily. Children and youngsters should be encouraged to enjoy Diwali with diyas and lights. Festivals are about spreading happiness, not pollution.
Kiran Agarwal,
Calcutta
Sir — The ruling of the Supreme Court which mandated that only crackers with reduced emission can be manufactured and sold is laudable. But this must be implemented in both letter and spirit, especially since law-enforcement agencies are often forced to toe the populist line of their political bosses. The responsibility of ensuring that a court ruling is executed properly falls on the government. Hence, political considerations should not be put above concern for the environment. Unless political parties are sincere, pollution cannot be tackled. Along with this, public awareness programmes are the need of the hour.
Moreover, manufacturers of firecrackers should be informed about the ways of making green crackers. Any company violating the green standards should be penalized. The threat of global warming is imminent. If immediate measures are not taken to curb environmental pollution, then the time is not far when the entire species will have to pay a heavy price for their ingression into nature.
Mihir Kanungo,
Calcutta
Sir — Diwali is the worst time of the year for animals and birds. Most animals have highly sensitive hearing and can hear things far more keenly than humans. The sound of firecrackers thus terrifies them, and even causes temporary deafness in some cases. Most animals look for a hiding place to avoid the din of crackers. The apex court's latest ruling is thus heartening.
To make things worse, some people tie live firecrackers to the tails of animals for fun. This causes them untold trauma and pain. Animals even meet road accidents while trying to flee from such situations. Such behaviour is unacceptable.
Manjushree Samanta,
Howrah
Sir — The advent of Diwali brings joy. But, at the same time, I am pained at the way in which people celebrate the festival. Article 25 of the Constitution gives people the right to practise their religion, but surely this does not mean that one is free to burst harmful crackers in the name of ritual.
Firecrackers do not do anyone any good. On the contrary, toxic gases emitted from crackers are detrimental to patients with pulmonary diseases. All things considered, the Supreme Court's recent order is encouraging. Diwali is a festival of lights, so one can celebrate it with diyas. It is the common people who need to bring in change by acting responsibly. Perhaps India too can follow in the footsteps of countries where fireworks are organized by the local governments at a designated time and place so that everyone can enjoy the festival.
Ashim K. Chakraborty,
Guwahati
Sir — It is commendable that the highest court of the land has struck a balance between the interests of the firecracker industry and the right to public health, allowing manufacture and sale of green or improved crackers only and banning those that are harmful for the environment. This should go a long way in reducing air pollution.
But other contributors to air pollution such as vehicular emissions, construction dust and stubble burning need to be checked as well. Although the apex court urged the Centre and state governments to allow community bursting of crackers in predesignated areas, much depends on how the order is implemented.
S.S. Paul,
Nadia
Sir — The restrictions imposed by the apex court on bursting crackers is welcome. This may not help in reducing air pollution completely, but will undoubtedly force people to think about the environment.
Mohd. Faheem,
Mumbai