Harmful help
Sir — The latest reports regarding the fugitive businessman, Nirav Modi, are alarming. The jeweller has apparently been moving houses frequently in the United Kingdom to avoid punitive action. The Opposition has even alleged that Modi has been living in a flat whose worth is nearly Rs 75 crore. This reflects poorly on the present government and its promise to root out corruption from this country.
Loan defaulters like Modi, Mehul Choksi and Vijay Mallya are impediments in the path of the nation's development. Their sole motive is to plunder the wealth of the republic to line their own pockets. The fact that most of them are roaming scot-free shows that they have made a mockery of the law enforcement agencies in India. The new government must take prompt action to bring these fraudsters to book at the earliest.
Iftekhar Ahmed,
Calcutta
Sir — Nirav Modi, Mehul Choksi, Vijay Mallya and a few other businessmen have been in the news for fleeing the nation after embezzling crores of rupees from banks and other resources. But it is common knowledge that there are many more such fraudsters. In fact, some political leaders and their kin who have allegedly taken loans from banks on different pretexts and then failed to repay them are roaming free.
It is clear that these defaulters would not have been successful without the help and involvement of influential bank employees. It is hardly ever reported what action has been taken against those bank employees. How is it possible that in spite of half-yearly and yearly audits of the bank records these fraudulent acts remained undiscovered until after the culprits had an opportunity to escape?
The government should identify errant bank employees and punish them. Inquiries must also be launched into the involvement of high-ranking political leaders, without whose help the businessmen would not have been able to abscond. These leaders have no right to be a part of the government and must be asked to step down and face the consequences of their actions.
Othello Mazoomdaar,
Calcutta
Lost bonds
Sir — If food delivery apps have expanded the culinary market, apps that deliver groceries have spelt doom for local businesses. In the wake of demonetization, several local groceries had to shut shop as customers who had little cash in hand switched to buying vegetables, fruits and other essentials online. But these goods seldom match the quality of things bought locally. The bond that existed between local shopkeepers and regular customers too has died. No app will allow buyers to purchase essential items on loan in case of a crisis as the parar mudi would. Moreover, where is the fun in buying vegetable without haggling over prices?
Ranjana Sikdar,
Calcutta
Sir — Mukul Kesavan should be lauded for his insightful article, "Colours of war" (March 10). He has rightly pointed out that even grave conflicts like like the Sino-Indian war of 1962, the Indo-Pak war of 1965 or 1971 did not lead the cricket team to sport attire with military symbolism.

But perhaps that was another time, the 'timid' anti-nationals who knew not to conflate State affairs with sport have given way to a generation which is immersed in 'bold' patriotism. In fact, as if to make amends for past wrong a section of Calcuttans marched to the Eden Gardens demanding the removal of posters featuring Pakistani cricketing legends. In such jingoistic times, it is hardly surprising that Virat Kohli and M.S. Dhoni came up with the idea of camouflage caps to pay a tribute to the army. But it is unfortunate that this muscle-flexing happened in an arena which has for long been the place where principles of universal brotherhood transcended aggressive nationalism.
Putting conscience above nationalism, the Aussie cricketing legend, Adam Gilchrist, did not wait for the umpire's verdict to walk back to the pavilion when he knew that he had not reached the crease on time. During a crucial match between Pakistan and West Indies during the 1987 World Cup, the bowler, Courtney Walsh, could have easily broken the wicket of the batsman on the non-striker's end, Saleem Jaffar, who had left the crease in excitement before the completion of the delivery. Had Walsh done so, West Indies could have won the match and reached the semi-final. But Walsh put the spirit of the game above nationalism.
One also cannot forget that the then Indian captain, Gundappa Viswanath, had called England's Bob Taylor back because the umpire had erroneously declared him out, putting fair play above nationalism.
These unselfish cricketers taught us that in spite of competing for success or hungering for glory — be it individual or national — values like sportsmanship, honesty, dignity, respect, brotherhood, friendship and accountability should never be compromised. But that was a gentleman's game. Cricket is now about a show of muscle and aggression.
Kajal Chatterjee,
Calcutta
Sir — It is worrying that a sport that was once known for bringing two warring nations together has now been imbued with the fatal colours of divisiveness. One of the last bastions of peace has fallen.
Kunal Patronobis,
Calcutta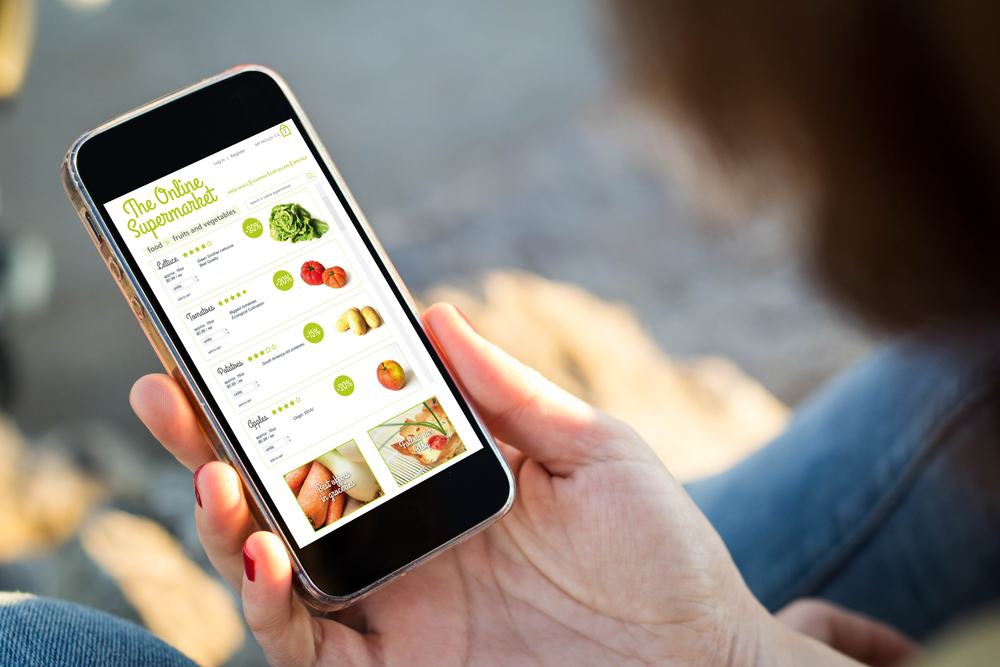 No app will allow buyers to purchase essential items on loan in case of a crisis (Shutterstock)