Killing in the name of law: Death penalty across the world
Amnesty recorded at least 690 executions in 20 countries in 2018, a decrease of 31% compared to 2017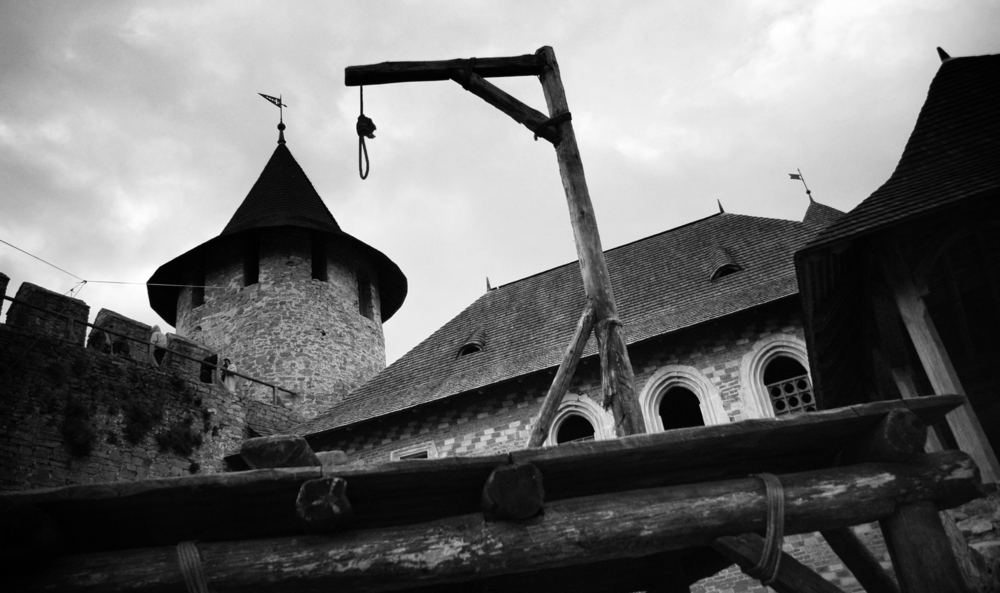 ---
---
We live in a country where people are unbearably reluctant to listen to voices that articulate uncomfortable truths. For many, the cause of rape lies not in problematic mindsets, but in the systemic flaws that beset the law and order situation in the country. 'Hang the rapists!' it seems, is the magic wand with which we can wish away all sexual harassment issues.
Self reflection is not crucial here, resulting in an overlooking of the fact that those who feel so strongly about protecting the honour and virtue of women are usually the ones who also pull out their guns to stop the same women from rejecting categories of honour and duty in order to lead a less restrictive and controlled life.
Even in protesting the idea of rape, patriarchal concerns of instituting better surveillance and control systems for women at home, within families and between men and women remain central. It is this same outlook that perhaps still holds death penalty as the leveller of all forms of sin. Not only of the convicts, but also our.
It has been almost eight years since a 23-year-old medical student was gangraped and brutally tortured aboard a bus in New Delhi. Nirbhaya, succumbed to her injuries in January 2013. Though a most despicable act of sexual schadenfreude, sadly, this was an event not atypical in our nation.
Among a plethora of news headlines that soon followed, proclaiming 'Delhi, the rape-capital', demanding 'death penalty for rapists', championing 'women's rights', and questioning 'the role of the judiciary', something curious slipped asunder. The rift in public reaction was only too visible in mass protests held shortly after the incident. A wide array of organisations gathered and demonstrated at India Gate, of their own accord, and, as we saw, for their own agenda.
Two very distinct opinions emerged. One advocated hanging of rapists to set exemplary precedents for such future crimes – upholding capital punishment as the only deterrent to rape and murder. The other line of thought based itself on instances and statistics which have historically disproved this notion. Instead, what was suggested was a holistic reconsideration of polices and planning, with systematic awareness and feminist education at its core.
Four of the six convicts in the Nirbhaya case were hanged till death during the wee hours of 20 March 2020.
The debate around capital punishment is as old as the codification of crime itself – the severest of which were punished by death. Be it the stake, the noose, the guillotine, or the electric chair, society, and later the state as an entity, have carried out death sentences since antiquity. But, since the end of World War II, the use of death penalty has significantly reduced across the world.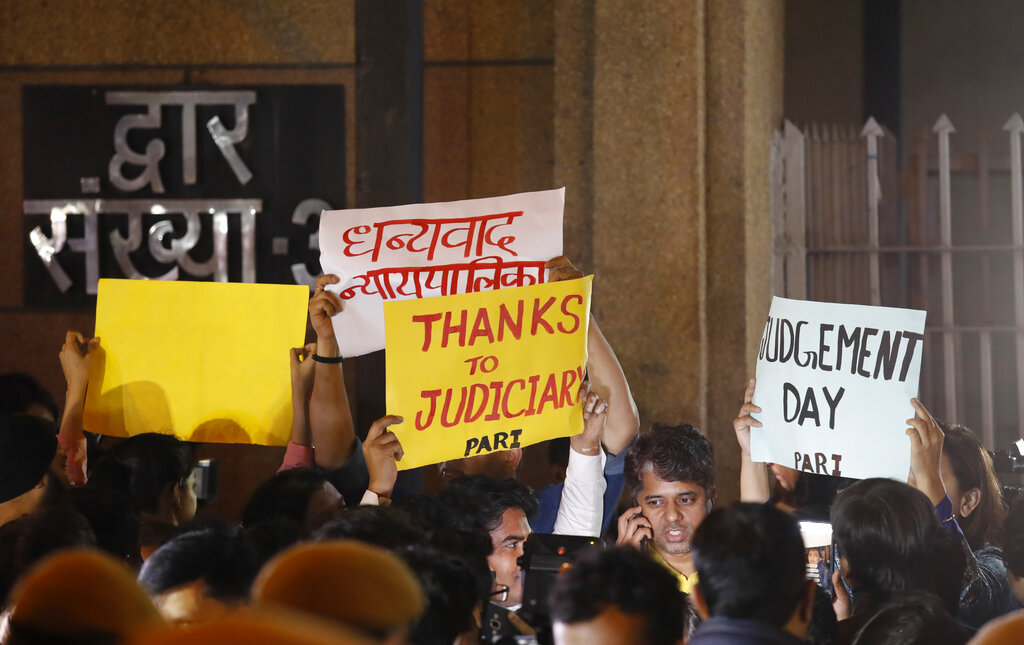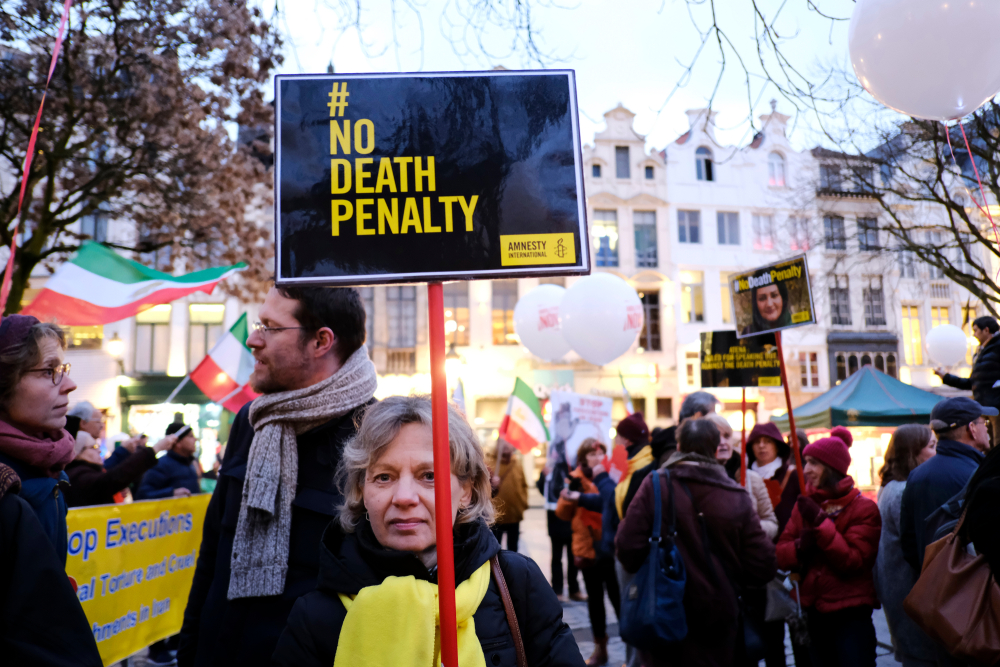 According to data released by Amnesty International in 2018, 56 countries retain capital punishment. 106 (a majority of the world's states) countries have completely abolished it de jure for all crimes, eight have abolished it for ordinary crimes (while maintaining it for special circumstances such as war crimes), and 28 are abolitionist in practice.

Amnesty recorded at least 690 executions in 20 countries in 2018, a decrease of 31% compared to 2017 (at least 993). This figure represents the lowest number of executions that Amnesty recorded in the past decade. Most executions took place in China, Iran, Saudi Arabia, Viet Nam and Iraq. At least 19,336 people were known to be under sentence of death globally at the end of 2018.
The authorities of Viet Nam indicated in November 2018 that 85 executions had been carried out during 2018, placing the country among the world's top five executioners.
Excluding China, 78% of all reported executions took place in just four countries – Iran, Saudi Arabia, Viet Nam and Iraq.
For the 10th consecutive year, USA remained the only western country to carry out executions in 2018. The number of executions (25) and death sentences (45) reported in the US slightly increased compared to 2017. The death penalty statute in the US state of Washington was declared unconstitutional in October 2018.
In the European Union, Article 2 of the Charter of Fundamental Rights of the European Union prohibits the use of capital punishment. The Council of Europe, which has 47 member states, has sought to abolish the use of the death penalty by its members absolutely, through Protocol 13 of the European Convention on Human Rights. However, this only affects those member states which have signed and ratified it, and they do not include Armenia, Russia, and Azerbaijan.
The United Nations General Assembly has adopted, in 2007, 2008, 2010, 2012 and 2014, non-binding resolutions calling for a global moratorium on executions, with a view to eventual abolition.
Global executions fell by almost one-third in 2018 to the lowest figure in at least a decade. While India did not record any executions in 2018, it saw the highest number of death sentences imposed in nearly two decades. Research by Project 39A at the National Law University, Delhi, indicated that courts in India imposed 162 new death sentences in 2018, including 45 for murder and 58 for murder involving sexual offences. This represented an increase of 50 per cent over the number of death sentences imposed in 2017. The Criminal Law Amendment Act, 2018 was signed into law by the President on 11 August 2018. It introduced the death penalty as a discretionary punishment for the rape of girls younger than 12 years of age.

Despite the declaration of all these death penalties, crime in India has increased by 1.3% in 2018 compared to 2017 with the registration of over 50 lakh cognisable crimes, according to the 2018 edition of 'Crime in India' statistics released by the National Crime Records Bureau (NCRB). As per the NCRB date, a total of 50.74 lakh crimes, including 31.32 lakh under the Indian Penal Code (IPC) and 19.41 under the Special Local Laws (SLL) was registered in 2018. The crime rate per lakh women increased to 58.8 in 2018 in comparison with 57.9 in 2017. And, the crime rate per lakh children population was 31.8 in 2018 in comparison with 28.9 in 2017.