What not to print
Kapil Sibal alleges that news of his startling revelation about demonetization was suppressed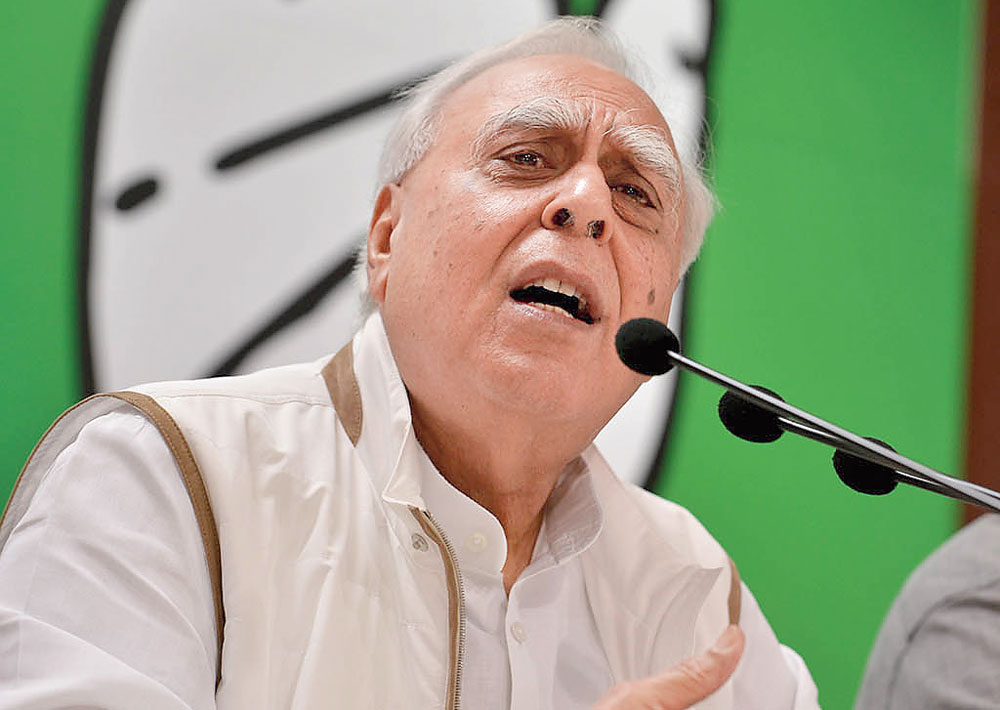 Kapil Sibal may be on to something
The Telegraph file picture
---
Published 14.04.19, 11:59 AM
|
---
News, the saying goes, is something someone wants suppressed. The lawyer and veteran Congress leader, Kapil Sibal, would perhaps agree. Sibal has been complaining that the government has mounted pressure on television channels and newspapers to suppress the startling revelation that he made about demonetization earlier this week. He even spoke about it at a press conference: "Phone aa jayega aur aaplog dikhaoge nahin, likhoge nahin." Sibal may be on to something. Phones indeed started ringing, disclosed many bureau chiefs and editors, and the coverage of the event was almost negligible. In fact, Congress leaders have been intrigued by the fact that many media houses are running down its manifesto, including the promise of a minimum income guarantee scheme, on a daily basis. They found out that there is pressure on the media to question the Congress's promises and that an extensive critique of the party's manifesto has been supplied by none other than the Bharatiya Janata Party. New BJP spokespersons have even been employed to explain the bit about the ownership of media organizations and cross-holding in the Congress manifesto, to prove to media houses that the Grand Old Party aims to curb press freedom. How is that for some irony?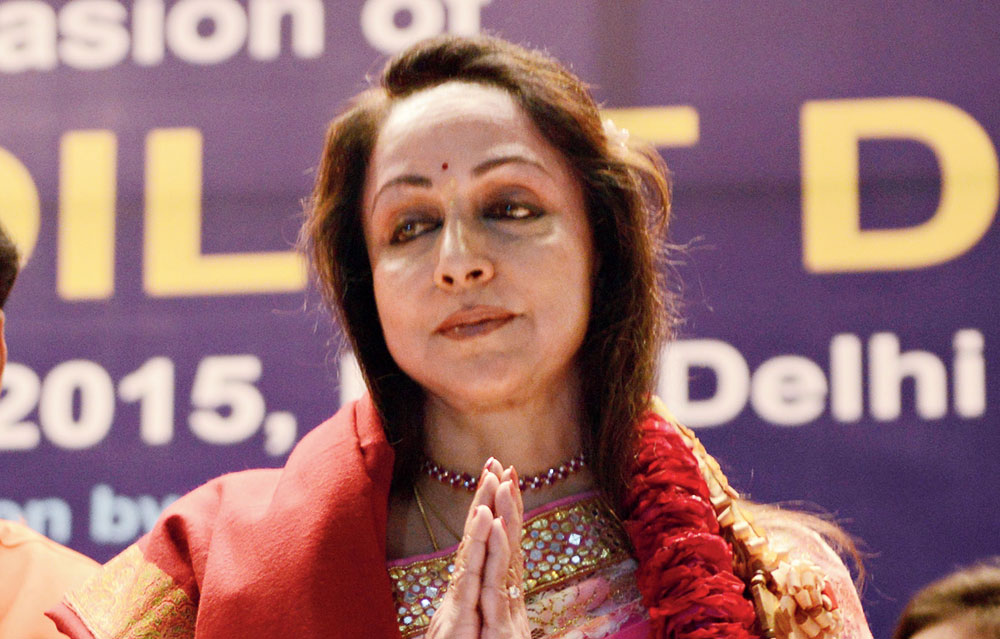 God works in mysterious ways. It is the devotion of the actor-turned-politician, Hema Malini, for Krishna that secured her a renomination from Mathura. The BJP had decided to deny her a ticket or move her to another constituency since surveys showed that she stands a poor chance of being re-elected from Mathura. The voters seem to be angry because the MP is in Mumbai most of the time. Additionally, Shrikant Sharma, a high profile minister in the Yogi Adityanath government and the Mathura MLA, was lobbying hard for the seat. Hema, however, told the party that she had turned into a Krishna devotee and would spend most of her time in Mathura and Vrindavan, adding that she had bought a house in the temple town. Finally, the party relented and told her that she now has to convince her voters about their devotion to them. 

Numbers game
The Congress leadership is optimistic about the election outcome and internal surveys back their optimism. However, there was a dampener. Congress strategists believe that the refusal of the Bahujan Samaj Party leader, Mayavati, to align with the Congress has affected at least 40 seats across Uttar Pradesh, Madhya Pradesh, Maharashtra, Gujarat and Bihar. In spite of her betrayal, which the Opposition suspects was under duress, the Congress core committee thinks that results will be favourable. The latest internal survey shows the Congress alone crossing 150 seats. One leader claimed that a survey conducted by a foreign university painted an even brighter picture. "Their findings are so good that we are shy to reveal it," said a leader closely associated with election management. The numbers will speak for themselves once the results are declared next month.
Make the noise count
Key Opposition leaders are upset about Election Commission's reluctance to allow counting of 50 per cent VVPAT slips in every constituency. They feel that the Supreme Court too has not taken the threat of EVM manipulation seriously. Opposition leaders have now been alerted about the perils of EVM manipulation and they are taking all possible steps to counter this problem. But there is still no effective counter for the possibility of technical interventions. One senior Congress leader privy to such discussions revealed: "Rahul Gandhi, Mamata Banerjee, Chandrababu Naidu, Sharad Pawar, MK Stalin, Tejashwi Yadav... all have been informed. Some... have even consulted technical experts... to explore the ways to detect manipulation. But the only effective response they have been able to evolve is being vigilant. Keep watch, create awareness, make a noise. Booth agents are being trained. There is no other counter."

Big family, happy family
Laughter is indeed the best medicine to the heat — both of summer and of election season — in Karnataka. The joke doing the rounds is that the Janata Dal (Secular) supremo does not have enough grandchildren to be 'launched'. After having successfully launched his two sons and one of their wives, HD Deve Gowda is now trying to get his two grandsons elected to the Lok Sabha. But the veteran politician who can outsmart most leaders half his age is running out of family members to be introduced into public life to keep his dynasty going. Gowda is not smiling.

Belly up
In the village of Nidumukkala, on the highway to the historic village of Amaravathi in Andhra Pradesh, several men were found eating upma by the roadside. Its delicious aroma attracted more people to a man distributing steaming upma from a cauldron under a tree. When asked how much it cost, the upma distributor said it was free, going on to add that "YSR Congress, Jagan is coming!". The chef then rushed to cast his vote, after unsuccessfully trying to convince others to join him. None did. They were yet to finish the rum that accompanied the upma.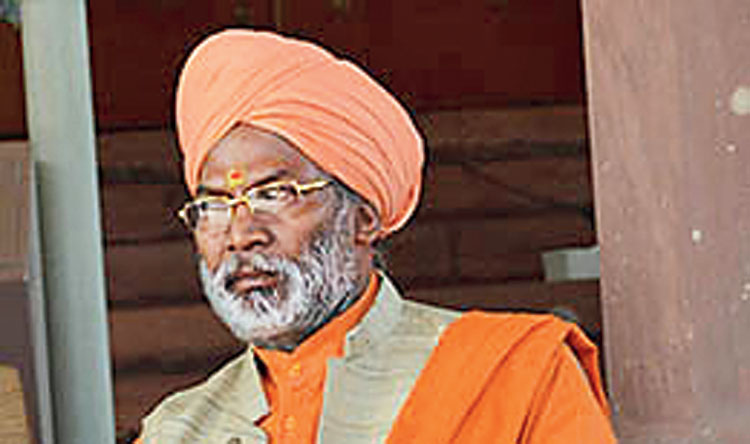 The firebrand saffron-clad politician, Sakshi Maharaj, recently threatened to curse people if they do not vote for his party. Someone in Kerala has come up with a perfect response for him. The reply that has now gone viral in Kerala goes, "If he, indeed, has such powers, then why doesn't he just curse his opponents to ensure their defeat, and secure his own win. Why curse the people?" That should tell him who holds the real power in a democracy.