Editorial: Master's voice
Kangana Ranaut's statement is a testament to the quid pro quo arrangement between the current regime and its pets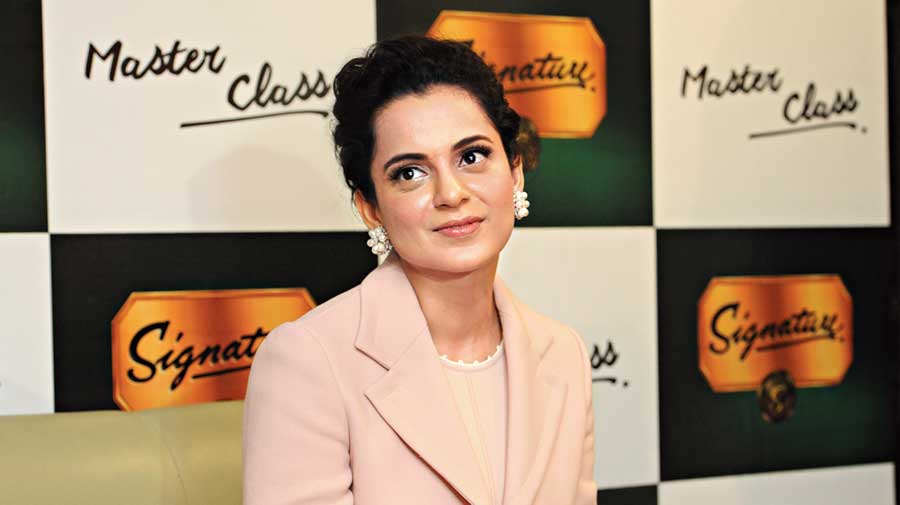 Kangana Ranaut.
File photo
---
Published 15.11.21, 12:55 AM
|
---
Apologists of an insensitive regime are expected to make outrageous claims. Kangana Ranaut's statement, that India achieved freedom in the real sense in 2014 with the Independence of 1947, therefore, being a sham of sorts, is a testament to the quid pro quo arrangement between the current regime and its pets. The give-and-take is mutually beneficial. The Bharatiya Janata Party gains every time public attention is diverted from its litany of failures — rise in prices, encroachment on the border, a sluggish economy — on account of egregious remarks. The spokesperson, in turn, is usually feted by the powers that be. Ms Ranaut, incidentally, has been a recipient of the Padma Shri, one of India's highest civilian awards.
Dignity, empathy, brotherhood and sensitivity have been some of the obvious casualties of the BJP's reign. This is a government that has endorsed intemperate remarks, many of which are directed at its ideological opponents who include India's founding fathers. Jawaharlal Nehru, the architect of modern India, is one of the BJP's favourite fall guys. Even the Mahatma has not been spared: an elected parliamentarian has been a votary of the vision of M.K. Gandhi's assassin. The insult to the nation's countless martyrs on this occasion does not, thus, come as a surprise. The root of the vitriol stems from the fact that the sangh parivar has a chequered — nay, insignificant — contribution to India's freedom struggle. This is an indisputable historical fact and it also explains the BJP's persistent efforts to appropriate India's secular icons, from Sardar Vallabhbhai Patel to Subhas Chandra Bose, and twist history. The real shame, arguably, lies with citizens who seem eager to consume the falsified narrative: Ms Ranaut's toxic comment was received with applause. The reaction was not the response from the fringe: for the fringe has become the mainstream in New India. The battle to secure the future of the republic must, therefore, be fought on a double plane. There is, of course, the political conflict. The BJP's removal from the levers of power could yet salvage the hope of keeping the discourse on history and Independence uncontaminated. But the political war must be accompanied by a simultaneous, robust ideological contest to reclaim the past and, in the process, fortify the future from the peddling of lies. Ms Ranaut and her ilk would be relieved to know that the outcome of this critical battle remains unclear at the moment.