Judgeasana
Doctors should be doing something more productive in these times instead of taking up court time: Delhi High Court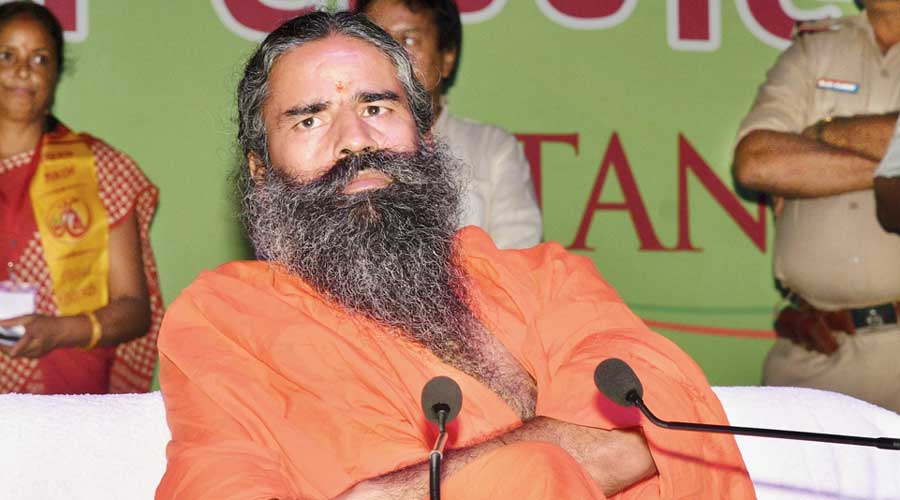 ---
Published 06.06.21, 12:11 AM
|
---
The Delhi High Court has told off doctors for going all out after Ramdev. Yes, the man criticised allopathy, mid raging pandemic too, but so what? He is entitled to his views and freedom of speech and expression. Besides, the court said, doctors should be doing something more productive in these times instead of taking up court time. Indeed, what have doctors done lately? Yes 594 of them have died — Ramdev has claimed that more than 1,000 doctors have died despite being fully vaccinated — but dying is not doing.
'Stupid Medicine'
Now, compare that to how busy Ramdev has been. Waging a one-man attack on allopathy. Even as mere mortals gasped for breath, scrambled for oxygen, remdesivir, tocilizumab, ivermectin, he pronounced that lakhs had died not for want of these things but because of them. He called allopathy "stupid medicine". In another one of his widely shared videos, he laughed at those who complained of shortness of breath. "Cylinder kam par gaye… Running short of cylinders, are you?" he chided and reminded one and all that the brahmand was full of good and free oxygen, and all one had to do was breathe right using the "two cylinders" or nostrils God has given each of us and be well. In the same video, he claimed to have helped the oxygen deficit score 100 on the oximeter after an hour of bhastrika, kapalbhati, anulom vilom. And when the CEO of Patanjali dairies died of Covid-19, the company put out a statement saying it had "no role in his allopathic treatment".
It's an opinion
Indeed, Ramdev has been busy. Every time someone took umbrage at his claims, he spun around them with the agility and moves of a yoga maestro. When the health minister pulled him up for denting the morale of doctors of India, he stretched as if to apologise, lobbed 25 questions at doctors and continued to peddle his wares more aggressively. Patanjali launched the Coronil kit initially, avowedly with the WHO's blessings and thereafter, after the WHO's denial, with the approval of the AYUSH ministry. The only kit that elicited attention and action, however, was the Congress toolkit reportedly designed to malign PM Modi, but that's another matter. The thing about Ramdev is that even when he is not doing, he is doing. He has promised an AIIMS-like institution, which he says will produce "ideal doctors". His book Yog Sadhna va Yog Chikitsa Rahasya has found its way into the undergraduate philosophy curriculum of a university. And so on and so forth. The Delhi High Court rejected the Delhi Medical Association's request to restrain Ramdev from making offensive remarks. It said, "Tomorrow, I may feel homeopathy is fake. It's an opinion. How can a suit be filed against it?" In the meantime, the second wave continues, 1.5 lakh deaths and counting.