It is high time humans realized that animals, too, feel pain
Citizens must join hands to protect street animals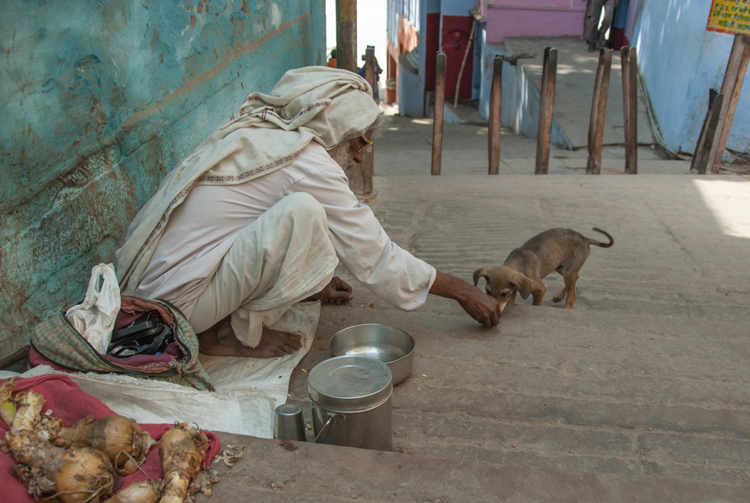 Kindness counts: Street animals should be provided with suitable medical support and food
(Shutterstock)
---
Published 15.11.19, 09:09 PM
|
---
Sir — Street dogs are brutally beaten up — at times even tortured till they die — for innocuous things like wandering into housing complexes for some shelter during inclement weather. These poor animals are left with injuries on their head, abdomen, and some have even lost their lives owing to broken ribs. It is high time humans realize that animals, too, feel pain.
Street animals should be provided with suitable medical support and food. They must be sterilized to control population explosion. Reflective collars for street dogs could protect them from vehicles at night. Most important, they should be vaccinated at least once a year. Apart from depending on NGOs, citizens must join hands to protect street animals and be the voice for the voiceless.
Aheli Chakrabarti
Calcutta
Green is good too
Sir — The article, "The meat of the matter" (Nov 10), was amusing. It is true that vegetarians have to negotiate a minefield when it comes to explaining their food preferences to friends and acquaintances. Life has become more treacherous ever since vegetarianism has come to be mistakenly linked solely to religious belief and, in turn, to the extremists who try to force a certain lifestyle on the populace. It must be remembered that in India, the history of vegetarianism is as rich as that of non-vegetarianism. Bullying vegetarians will only drag people down to the level of the extremists.
Durba Mukherjee
Calcutta
Hunger decoded
Sir — The editorial, "Food for thought" (Nov 7), was an eye-opener. The Jharkhand government has officially developed a protocol to identify hunger deaths. Although India has ranked 102 among 117 countries in the Global Hunger Index, most states have no guidelines to determine when a death qualifies as a hunger death. This makes it difficult to hold the authorities accountable.
It is ironical that while India needs to focus on hunger death and child malnutrition on the one hand, it also has to tackle child obesity owing to a sedentary lifestyle. A holistic approach to nutrition is, thus, necessary if India is to be healthy.
Basudeb Dutta
Nadia
Sir — It is heartening that the Jharkhand government has come up with a protocol to identify hunger deaths. There has been a steady stream of reports from the state of such deaths — these have been vehemently denied by the government. These deaths must now be re-examined in the light of the new protocol. If they are found to have been caused by hunger, authorities must be given the strictest punishment possible for not only being responsible for the deaths but also having tried to cover these up as deaths owing to other causes. Only then can the seriousness of the government to remedy hunger death be ascertained.
Roshan Mehra
Calcutta
Shine a light
Sir — Career guidance is a privilege that only the so-called elite schools in the city seem to be entitled to. In many schools, the divide between the affluent and the middle and lower middle class students is evident. Such inequality can be seen in lunchboxes, study material and so on.
In some cases, students from the middle and lower middle classes are bullied. Further, besides the pressure of scoring well, such students often also experience the stress of shouldering the responsibility of their families after passing out school. This leads to wrong decisions. Misguided students, lacking in confidence, opt for streams that they do not like. This is bound to yield dissatisfying results, which is obviously not good for the career.
Skilled career counsellors who can understand the psychology of students and advise them according to their aptitude and talent to pursue the right career are of utmost importance in each and every school. A period each week with an experienced counsellor can go a long way towards enlightening students about the variety of career options open to them.
Senjuti Majumdar
Calcutta