For the sake of inner freedom
An effective regulatory framework for political parties should arise out of a constitutional guarantee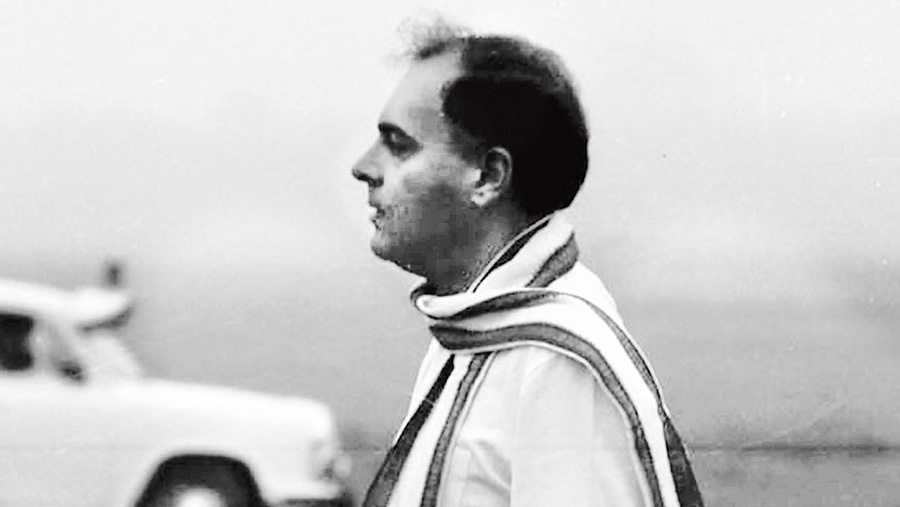 The debate on inner-party democracy dates back to the Rajiv Gandhi years.
Telegraph archive picture
---
Published 14.12.21, 02:17 AM
|
---
The debate on inner-party democracy dates back to the Rajiv Gandhi years when, in 1985, his government enacted the anti-defection law. Rajiv Gandhi made parties submit their internal Constitution to the Election Commission of India. He then amended the Representation of the People Act and included Section 29A in it. The new provision required all political parties to abide by their Constitution and uphold democracy.
The EC, post Rajiv Gandhi years, was headed by a commissioner who created panic in the political circles — T.N. Seshan interpreted Section 29A as one that mandates political parties to hold internal elections. He declared that the EC would deregister parties that did not adhere to their internal Constitution. However, the EC soon realized that if this was to be strictly enforced, it would eventually be challenged in court where it would have little luck in succeeding because the legal backing to the action was flimsy.
It so happened that the Supreme Court did go on to hold that the EC cannot take punitive action against registered parties for violating the principle of inner-party democracy. Despite these set-backs, the debate has continued. In 1999, the Law Commission of India recommended that a regulatory framework for governing the internal structure of and inner-party democracy in political parties be put in place. A draft political parties (registration and regulation of affairs) bill, 2011 was also submitted to the ministry of law and justice, but it has remained stalled.  
There are two reasons for the failure. First is the lack of 'political will'; second, the absence of judicial activism. Political parties have refrained from institutionalizing inner-party democracy as it helps them centralize power among the elite and create a top-down hierarchical structure that limits dissent. Judges seem to have ignored this aspect of our democracy.
What is the need for a renewed debate on inner-party democracy? Indian democracy is at an inflection point because of certain domestic political developments. These are not new but the manner in which they have come to dominate the polity is unprecedented. Increasing corporatization of politics, the universalization of a high-command culture within political parties and the growth of larger-than-life politicians have cumulatively impacted inner-party democracy in India. Stiffer political competition has forced parties to spend huge sums of money on campaigns, outreach programmes and lobbying activities. Businesses have simultaneously turned far more competitive. They make every effort to win over politicians who can then lobby for their interests in Parliament. This has created an illicit liaison between politics and businesses. Political parties are also increasingly dependent on larger-than-life personalities for electoral gains. Today, elections are won or lost based on the projection of a single individual as the epitome of good that there ever was and will be. This has birthed a high-command culture that is unique to the Indian National Congress.
These developments demand an effective regulatory framework that should arise out of a constitutional guarantee. Such a framework must adopt a bottoms-up approach to regulating political parties, their rights, responsibilities, legal status, accountability, leadership, funding and so on to improve representation of the deprived groups, thereby making Indian democracy far more mature.
Anurag Tiwary is a student at National Law University, Visakhapatnam