The Trump visit: All talk but little substance?
Trade, not geostrategic imperatives, remains the fulcrum of the US President's bilateral negotiations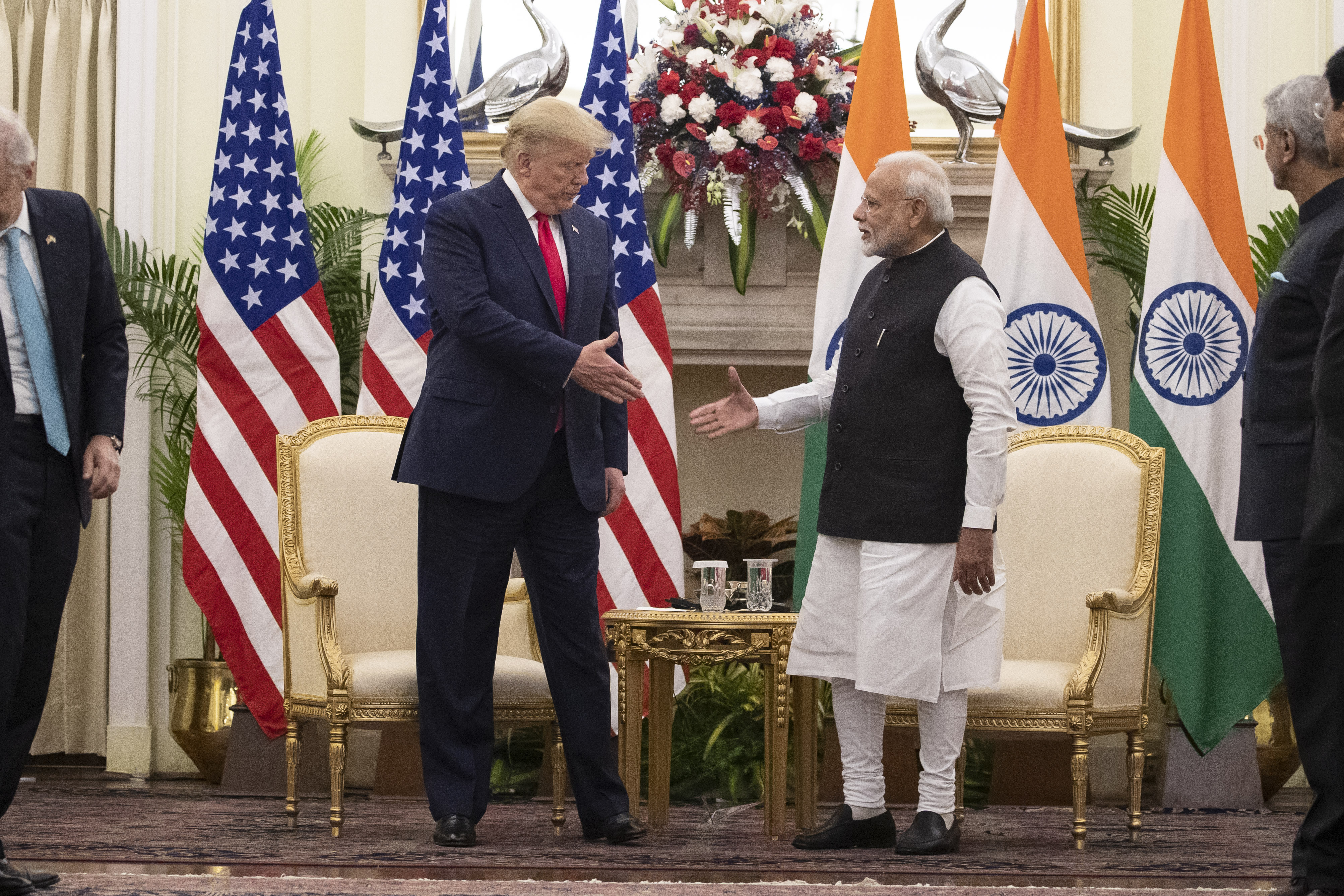 ---
---
The guest is a figure of reverence in this part of the world. The president of the United States of America, Donald J. Trump — India played host to him for two days — is unlikely to find fault with New Delhi's treatment of his entourage. It was quite a grand affair, and the rousing reception at a stadium in Ahmedabad in Gujarat — the Indian prime minister's home state with a large expatriate presence in the US — would certainly bolster Mr Trump's campaign in an election year. But did style meet substance in the course of the visit? New Delhi believes that it has reasons to be pleased. The joint statement echoed India's concerns about Pakistan's role in aiding and abetting cross-border terrorism.

Mr Trump — was he not the perfect guest? — saved Narendra Modi and his government the blushes by refusing to say a word about the controversial Citizenship (Amendment) Act, even though the Indian capital witnessed shocking violence between supporters and opponents of the legislation while Mr Trump was in the country. Kashmir and affiliated developments — the clampdown in the Valley — was not spoken of either; indeed,
Mr Trump did his bit by denying that he had ever offered to mediate on Kashmir. Mr Modi pitched in handsomely, facilitating a three-billion-dollar defence deal as well as pledging handsome investments on the part of Indian industrialists.
But sweet talk and rhetoric cannot quite nullify the pragmatic concerns that continue to cast their shadow on the newly-elevated Comprehensive Global Strategic Partnership. Trade, not geostrategic imperatives, remains the fulcrum of
Mr Trump's bilateral negotiations. Tariff reductions on a class of goods that the US wants to export are, therefore, high on his agenda. Diplomatic niceties did not prevent Mr Trump, a skilled and hard negotiator, from making a point about India being a high-tariff country. Mr Modi has his task cut out in this respect. There is word of the fruition of a free trade agreement with the US. But the agreement would have to achieve a consensus on such prickly sectors as agriculture, dairy, medical equipment and intellectual property rights.
Mr Modi's promise to protect these vulnerable domestic industries is certain to be tested by the proposed FTA. Ultimately, the momentum of the Indo-US relationship would be decided by the outcome of intense, trade-related parleys. Mr Modi must ensure that India does not come up second best in these negotiations.