In order: right to life over religion
The nuanced nature of a Madras High Court ruling indicates the fine line between State and religion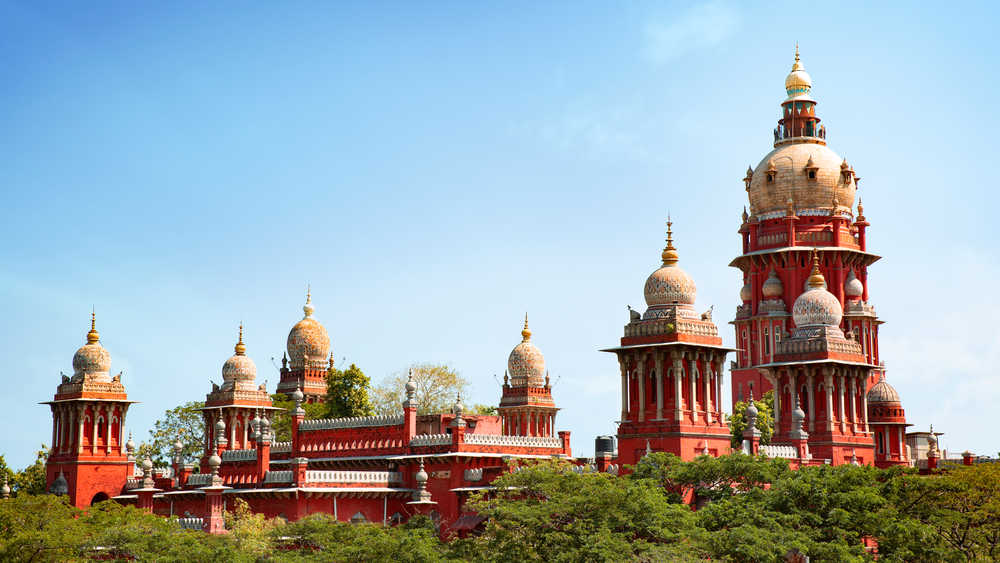 Madras High Court.
Shutterstock
---
Published 13.01.21, 01:04 AM
|
---
At a time when the Constitution appears to many to be under stress, a clarification of the reasoned order behind its directive principles is always welcome. The occasion may be limited in scope, as in the case of the petition in the Madras High Court regarding rituals and festivals in the Srirangam Ranganathaswamy Temple in Tamil Nadu's Tiruchirappalli district. The petitioner said that the rituals were not taking place according to sacred texts but on the whims of the Hindu religious and charitable endowments department. He was seeking the high court's direction to the department to conduct the rituals regularly. In response, the Madras High Court reportedly said that the right to religion was not higher than the right to life. During the pandemic, the court would not interfere if the government restricted rituals in order to protect public health. The Madras High Court alluded to the Calcutta High Court's earlier order to regulate crowds during Durga Puja for the same reason. It may be recalled here that the Supreme Court had ordered restrictions for Ratha Yatra in Odisha too.
By giving primacy to the right to life over the right to religion, the Madras High Court laid bare a certain order assumed by the Constitution. The impact of this is not limited to one temple or one petition alone, but has far wider reverberations at a time when religion is being considered by some as a means to disenfranchise select groups of people. Cow vigilantism is one example of this. The nuanced nature of the Madras High Court's ruling may also be noted; it indicates the fine line between State and religion that institutions must tread in order to preserve India's unique brand of secularism. The petitioner had claimed that only religious leaders who knew the shastras could determine how rituals could be shortened, not department officials. Presumably with due acknowledgment of the right to religion, the high court has asked the government to consult religious leaders and, if possible, the petitioner and see if rituals can be conducted without the presence of the public and with hygiene and Covid-19 protocols given priority. The court's ruling offers a model of harmonious exchange that could well be followed in more spheres than the religious.