Editorial: Horsepower
Is there a case for making a special bridle for the BJP's IT cell 'horse'?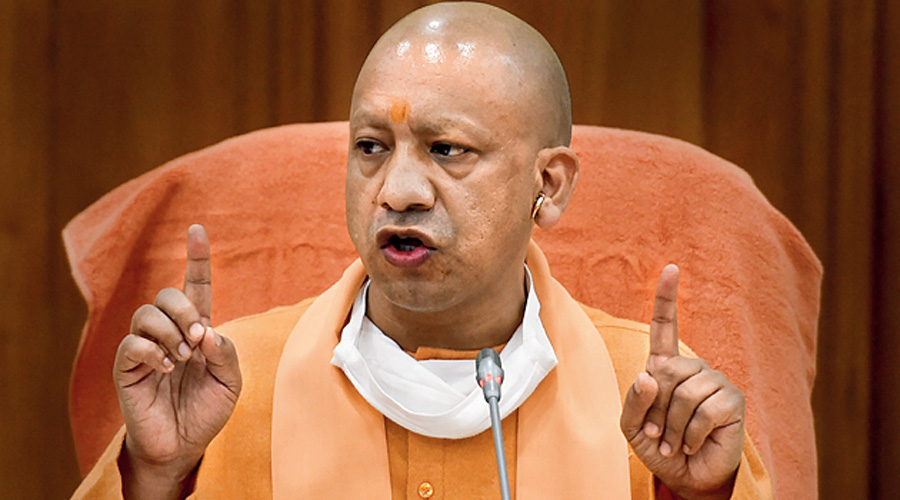 Yogi Adityanath.
File photo
---
Published 10.08.21, 01:54 AM
|
---
None can accuse the chief minister of Uttar Pradesh of possessing a sterile imagination. Yogi Adityanath has described, with a touch of creativity, the social media as an 'unbridled horse', one that needs to be reined in by the foot soldiers that keep the Bharatiya Janata Party's formidable IT cell ticking. The need to bridle this metaphorical stallion arises because local events in Uttar Pradesh — a state beleaguered by a brutal pandemic, inept governance, political intimidation and communal and caste conflagrations — the chief minister believes, trigger 'social media trials' far and wide. Mr Adityanath's sudden concern with social media trials — a euphemism for criticism, presumably — is touching. This is because over the years, the BJP, more than any other party in India, has perfected the art of weaponizing social media to conduct trials that target opponents — be they ideological or political. For instance, the party sought to neutralize the massive public outrage against the discriminatory Citizenship (Amendment) Act by unleashing a counter-narrative on social media platforms. Worryingly, the shadow is known to fall, with a frightening regularity, between the BJP's claims on social media and the reality on the ground. The head of the BJP's IT cell has been accused, on numerous occasions, of disseminating false narratives through social media networks. Is there then a case for making a special bridle for the BJP's IT cell 'horse'? Mr Adityanath has, tellingly, made the point about the need for regulating social media units. There is concern though that in the name of regulating the media, the BJP-led national government wants to stifle the myriad platforms. Several petitions have been filed against the Centre's Information Technology (Intermediary Guidelines and Digital Media Ethics Code) Rules, 2021. These litigations could be a test of the constitutional basis of these regulations.
What should not go unnoticed is Mr Adityanath's anxiety about the murmurs on social media. Could it be that the growing hum of public disaffection on these popular networks is beginning to reach a crescendo? That cannot be reassuring before the assembly elections. His directive to the IT cell 'to train the horse', as it were, would not come as a source of relief either. It is possible that as UP inches closer to the polls, Mr Adityanath's party would unsheathe its trusted weapon — the social media — to sway public opinion while bearing down upon independent sources of news to control the narrative.