Hornbills are the most effective seed carriers
Lack of permeable land in forests harming ecology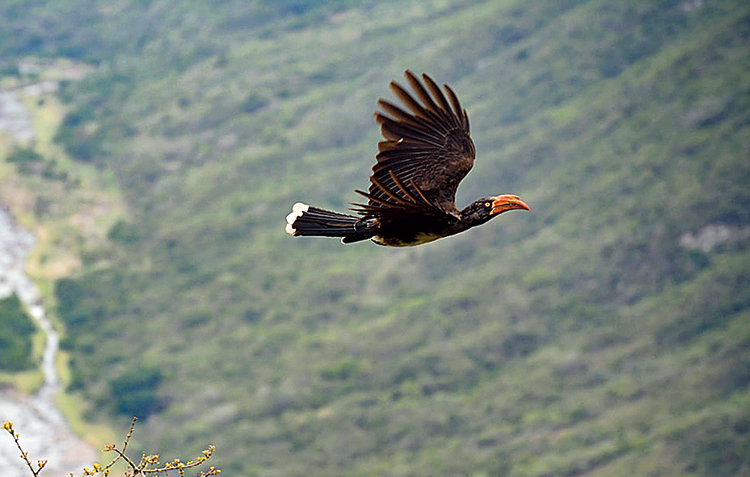 ---
Published 18.12.19, 07:05 PM
|
---
Sir — A new study shows that some Asian hornbills cover greater distances than most other seed dispersers. By depositing the seed far away from the parent plant, the birds increase the chances of its survival. This can also regenerate forests on degraded lands around existing forests. But in the absence of permeable land surrounding forests — most of it is covered in concrete — hornbills are restricted within small areas. This will prove detrimental to the population of hornbills that are both culturally — it is celebrated in tribal folklore of Nagaland — and ecologically significant.
Dhruv Srivastav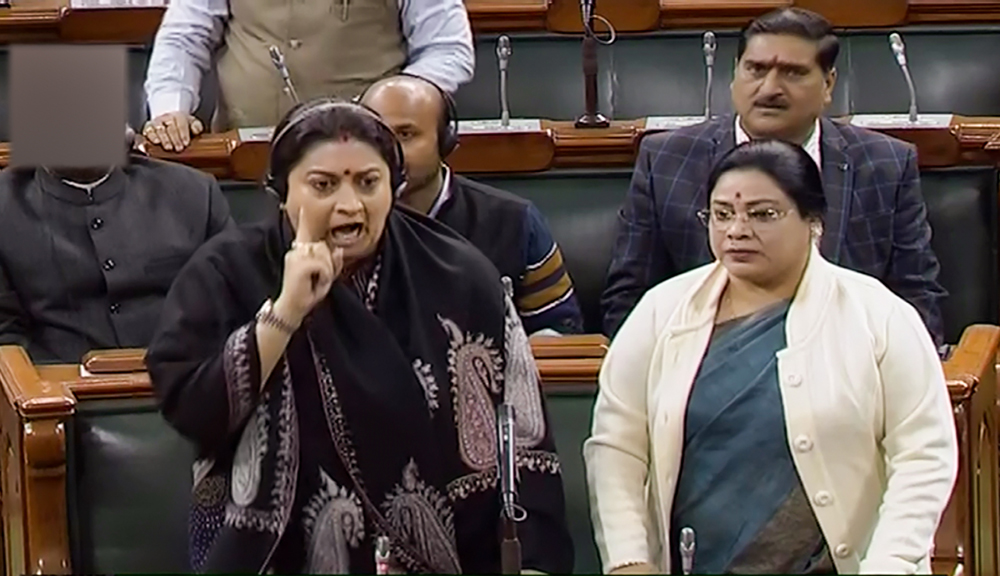 Diversionary tactic
Sir — The Congress leader, Rahul Gandhi, was not wrong in drawing attention to the growing incidents of crimes against women by using the phrase, "rape in India". Have the righteous leaders of the Bharatiya Janata Party who berated Rahul for his comment forgotten about their own reaction following the gang rape of December 2012? After the incident, the BJP leaders — who were then in the Opposition — had referred to Delhi as the rape capital and criticized the Congress government for failing to ensure the safety of women. Now that the BJP is in power, it refuses to accept its incompetence and is instead twisting Rahul's statement out of context. In a disgraceful move, Smriti Irani accused Rahul of encouraging people to rape women.
Whenever the BJP is asked tough questions about its poor performance, it tries to divert people's attention, following in the footsteps of Goebbels, who said that if a falsehood is repeated over and over again it becomes the truth. This is exactly what Irani was trying to do.
The people who are leaving no stone unturned to malign Rahul should remember the allegations against their own party members. After all, Kuldeep Singh Sengar, who has been convicted in the Unnao rape case, was a BJP legislator. Moreover, is it not true that several people were issued electoral tickets in spite of having criminal records that include allegations of violence against women? Before pointing fingers at Rahul, BJP leaders should take a long, hard look at their own actions.
Kajal Chatterjee
Calcutta
Sir — Whoever digs a pit will fall into it, goes the Biblical proverb. There were vehement protests by BJP members in the Lok Sabha after the "rape in India" comment by Rahul Gandhi. However, the BJP got caught in its own trap; a combative Rahul hit back at the government by saying that he will never apologize for speaking the truth. Instead, he demanded an apology from the prime minister of India, Narendra Modi, reminding the latter about the time he had called Delhi the rape capital when the Congress was in power in 2012. Rahul also shared a video clip of Modi on Twitter for the whole world to watch. It is now time for Modi to apologize.
Mahmudul Hasan
Gorakhpur
Poor lessons
Sir — At present, rote learning is considered a mark of creativity in Indian schools. In fact, those who are good at memorizing are considered meritorious students. Sudripta Tagore's article, "Save school education" (Dec 2), thus hits the nail on the head. The objective of education should be to teach children not just theory but also its application; it should encourage children to use their imagination.
In India, however, the objective seems to be to replicate existing knowledge by committing it to memory. Even in technical courses, more emphasis is often placed on theory. The education system has thus been unable to provide students with skills that can increase their chances of employment. Rote learning is making machines out of human beings.
Abhijit Chakraborty
Howrah
Sir — Most students are unhappy with the education system in India. This is perhaps because they are forced to memorize rather than understand a topic. As a result, they often forget what is taught to them. They are also not allowed to choose their career and have to toe the line chalked out by their parents. This is unfortunate.
Arghya Pal,
Calcutta
Sir — Rote learning is not the only problem with the education system. Children are discouraged from asking too many questions because of a huge syllabus and the little time available between examinations. Unless students can ask questions, new ideas will not come to the fore.
Saraswati Dikshit
Calcutta