Historic match
One hopes that Nepal will make a name for itself in international cricket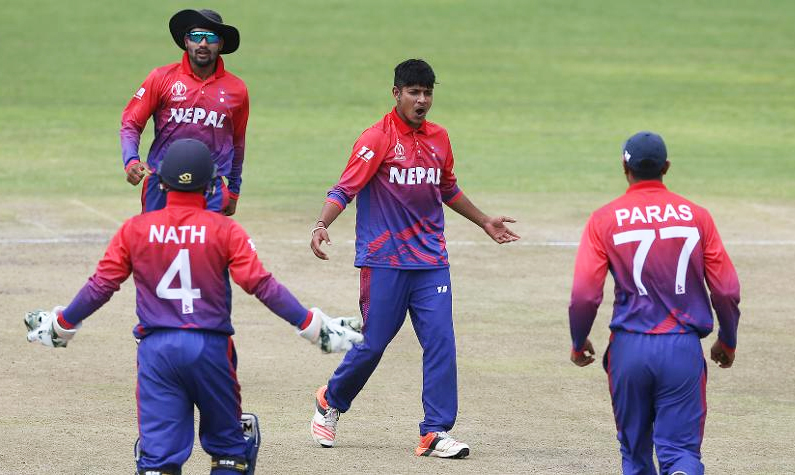 ---
---
Sir — It was heartening to learn that our neighbouring country, Nepal, played its first-ever official one-day international on home soil in Kathmandu ("Nepal's historic day", Feb 6). Thousands of cricket fans turned up at the Kirtipur Cricket Ground to witness this historic match. Even though Nepal, unfortunately, lost the match against Oman by 18 runs, the team should not lose confidence, as this is just the beginning of a new journey. One hopes that Nepal will make a name for itself in international cricket.
Sourish Misra,
Calcutta
Sir — With Nepal having played its first home ODI, cricket in south Asia can safely be said to be growing at a steady pace. One wishes that Nepal had won, as a victory would have served as a morale booster for the team, but there are still five more matches to go — one will be played today, between the hosts and the United States of America — in the tri-nation series. Nepal shall have the opportunity to prove its mettle and its willingness to learn.
During the first match, Nepal was bowled out for 179 runs even though the top-order batsman, Sharad Vesawkar, scored a valuable 55 runs and Sandeep Lamichhane chipped in towards the end with three boundaries and a six before getting out at 28 runs off 27 balls. The important thing to remember here, however, is that Nepal is hosting its first ODI series recognized by the International Cricket Council — that alone is a feather in the Himalayan nation's cap.
Shoaib Javed,
Pune
Sir — It should be a matter of pride for Indians as well that Nepal hosted its first ODI match on home soil a few days ago. Cricket, like football, must become a more accessible sport — recognition by the ICC should not be reserved for just a handful of nations, as it unfortunately is at present.
To this end, the tri-series in Nepal bodes well for south Asian cricket, which has so far only been restricted to the successes of India and Pakistan and, more recently, Bangladesh. All these ODI-playing nations should welcome Nepal into the fold.
Shivika Banerjee,
Calcutta
Dark hour
Sir — It is was heart-rending to read that a five-year-old girl was allegedly raped by one of her neighbours on the premises of the embassy of the United States of America in the Chanakyapuri area in New Delhi. The criminals who are able to carry out such heinous acts have neither a conscience nor a fear of punishment. Exemplary punishment must be meted out to the culprit.
M. Hasan,
Bangalore
Sir — It is bad enough that a child as young as five was reported to have been raped in Delhi, but the scene of the crime makes one doubt whether there are any spaces left in India that are safe for women and girls. The crime, for which a man has been arrested, took place on the grounds of the US embassy in Delhi. Aren't such places supposed to have strict security measures in place? How then was such a terrible crime allowed to take place there?
It is said that the embassy took prompt action once the child identified the suspect, but it must be asked why the crime was not prevented. No measures must be spared in helping the survivor and her family get justice. Such security lapses cannot occur in places which are so heavily manned.
Senjuti Roy,
Calcutta
Lights out
Sir — It was alarming to read that fireflies are at risk of extinction; unsurprisingly, human beings are responsible for the threat to their survival. The bioluminescent insects, which light up summer skies at night, are dwindling in number on account of pesticide usage, diminishing habitat size and artificial light that comes from street lamps, which disturbs the bugs' natural biorhythms and mating patterns. It is important for human beings to realize that fireflies do not only lend beauty to our natural environment, but are also essential to the ecological balance in many other ways. We must work to preserve their habitats and decrease light pollution and insecticide use.
Aleya Mustehsan,
Calcutta