Good chance to assess Rishabh Pant, Vijay Shankar for World Cup
The two young cricketers have been included in the squad for Australia's tour of India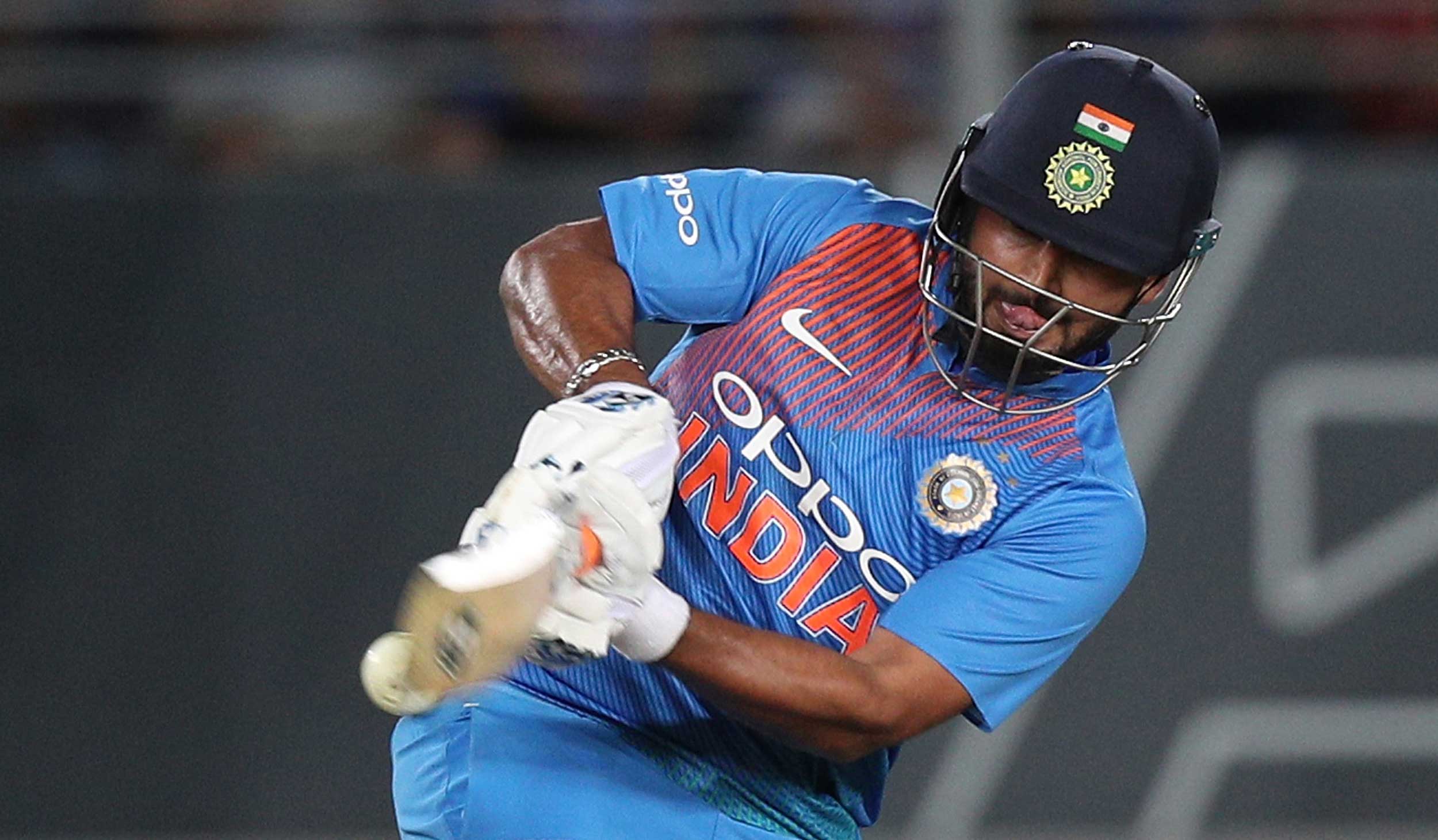 Rishabh Pant bats during the T20 match against New Zealand at Eden Park in Auckland, New Zealand, on February 8.
(AP Photo)
---
Published 19.02.19, 11:01 AM
|
---
Sir — Australia's tour of India, which will include five one-day internationals and two Twenty20 matches, is set to commence in a few days. It would have been a good idea to rest the batsman, Rohit Sharma, as well as other players who have already had a very long tour of Australia and New Zealand. The Indian Premier League will also start soon. However, I am glad that youngsters such as Rishabh Pant and Vijay Shankar have been included in the squad against Australia. This is a good chance to correctly assess them for the upcoming World Cup. They can also play a crucial role in this series.

Md. Afzal,
Bangalore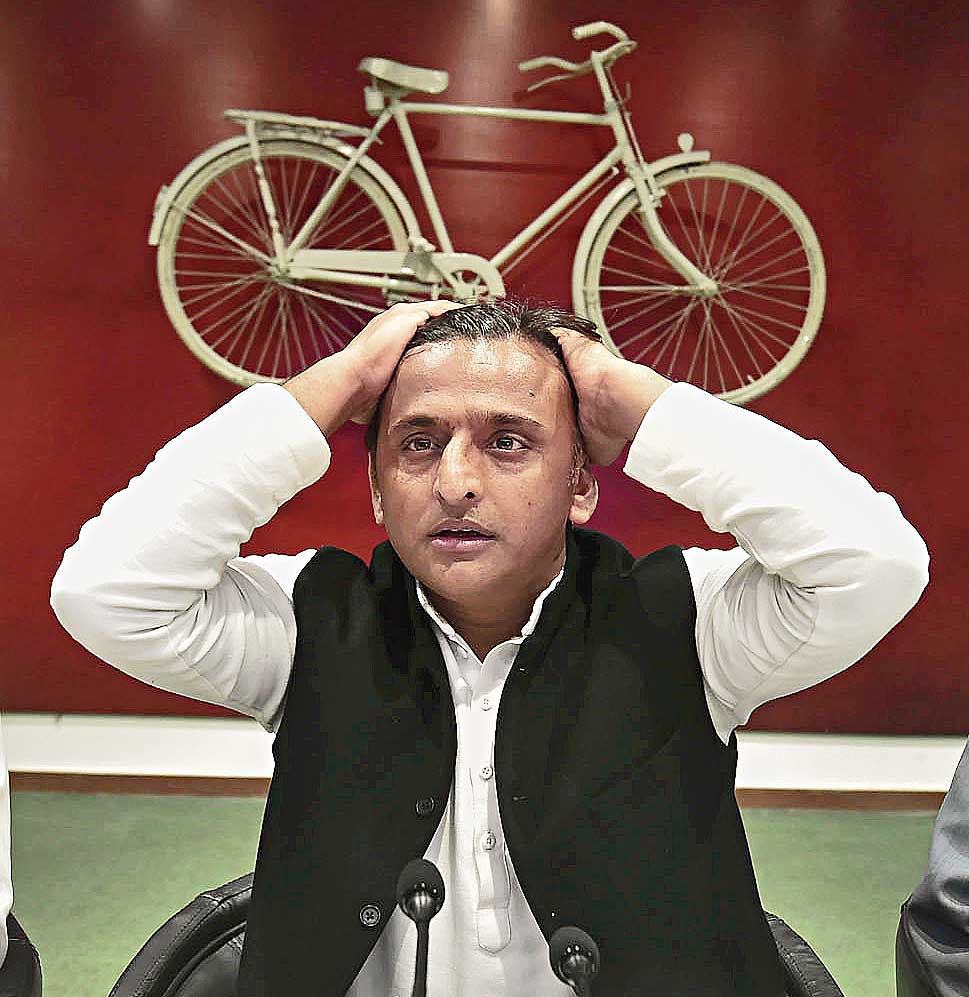 Treated badly
Sir — It is a matter of shame that the Samajwadi Party chief and former chief minister of Uttar Pradesh, Akhilesh Yadav, was stopped by the authorities at the Lucknow airport from taking a flight to Allahabad. He had been invited by the students' union at Allahabad University to attend the annual function, but alleged that the Bharatiya Janata Party-led state government was responsible for him having been prevented from boarding flight. Several Opposition leaders, including the Bahujan Samaj Party chief, Mayavati, the West Bengal chief minister, Mamata Banerjee, and the Andhra Pradesh chief minister, N. Chandrababu Naidu, spoke up in Akhilesh's defence and condemned the treatment he received. The latter even said that democracy is in danger. Mayavati observed that the BJP governments at the Centre and in the state are afraid of the SP-BSP alliance. It is likely that the BJP will face many difficulties in the run-up to the general elections if it continues to cause trouble of this sort.
Md. Umair,
Kanpur
Sir — The denial of permission to Akhilesh Yadav to fly to Allahabad is shameful. The incident caused an uproar in the Uttar Pradesh legislature. The political discourse in India is going from bad to worse. Recently, the chief minister of Uttar Pradesh was reportedly not allowed to land a chopper in West Bengal. Such high-handed, despotic behaviour is detrimental to the dignity of a democracy. Has Indian politics reached such lows in the past? What is the point of such stunts?
Z. Hassan,
Calcutta
Great risk
Sir — Even though the surrogacy (regulation) bill, introduced in 2016, was passed by the Lok Sabha in December last year, there still remain a number of factors to consider about the legislation in its current form. The bill, which is yet to be passed by the Rajya Sabha, bears significant implications both for couples seeking surrogate mothers as well as for potential surrogates. For one, commercial surrogacy has been prohibited, while altruistic surrogacy is allowed only for Indian nationals who have been married for five years and have been medically declared infertile. Moreover, the surrogate must be a close relative of the couple.
India urgently needs effective regulation of its fertility services, including surrogacy. This is a serious and pressing challenge. Regulation must be formulated on the basis of both medical and social science. More stringent monitoring of the in vitro fertilization sector as a whole is required, especially with regard to the transparency of success rates. Most important, proper documentation and reliable information must be given to both the couples and the surrogates. The latter must be selected and screened properly, and their physical and psychological health must be of primary importance. Appropriate insurance and support for the surrogate's family when she is carrying the baby must be provided. At the same time, we must look after the rights of the commissioning family.
It is important to recognize that, under the proposed bill, the likelihood of women being forced by family members to act as surrogate mothers, that too without financial compensation, is very high. Instead of addressing the risk of exploitation and making the surrogacy process easier and safer for both parties, the bill creates more obstacles. It holds out no hope for couples who are not willing to, or cannot, choose 'altruistic' surrogacy. It also endangers the well-being of women who may be forced into such 'altruism'.
Indranil Saha,
Calcutta
Proper screening
Sir — The amount of screen time on electronic devices that children are exposed to has increased exponentially over the past decade. It is now common for mothers to show videos on mobile phones to their children while feeding them. In fact, parents themselves allow children access to social media sites and apps from a very young age. As a result of this, children often unknowingly allow strangers to breach their privacy, which leads to cyber bullying and blackmail.
Parents and teachers can prevent too much exposure to the screen by teaching children social media etiquette. They should explain the consequences of inappropriate usage, and warn them that lots of people on the internet have evil motives. Mobile phone access at home should be minimized. We cannot force our children to not use social media as it has become an integral part of the lives of young people, but we can always guide them.
Kiran Agarwal,
Calcutta