For Covid-19 warriors, a world concert at home
AMERICAN DIARIES: Movie halls brace for cruel summer; but hey, the air is cleaner now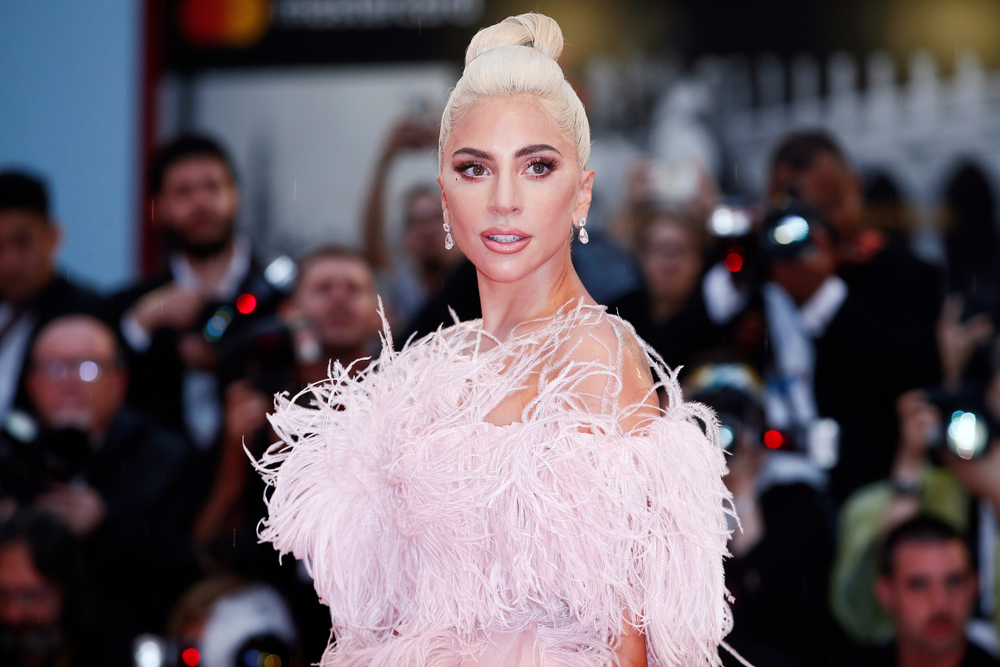 Lady Gaga raised $127 million for healthcare workers fighting on the front lines of the coronavirus pandemic through the One World: Together At Home concert.
Shutterstock
---
Published 24.04.20, 08:08 PM
|
---
Lady Gaga raised $127 million for healthcare workers fighting on the front lines of the coronavirus pandemic through the One World: Together At Home concert which she curated along with the World Health Organization and Global Citizen. It was a prime-time broadcast. The funds will also help over 100 additional local and regional charities, including Education Cannot Wait, Direct Care, Feeding America and United Way.
The special was an eight-hour-long event hosted by Jimmy Kimmel, Jimmy Fallon and Stephen Colbert. It spoke about communities affected by Covid-19 across the world, and included conversations with the political leaders, scientists, healthcare professionals and other essential service workers. It features A-listers such as the Rolling Stones, Elton John, John Legend, Taylor Swift, Stevie Wonder, Paul McCartney, Camila Cabello and Shawn Mendes. Beyoncé and Alicia Keys did not sing; instead, they used their segments to point out the severely disproportionate impact of the coronavirus on the African-American community. The show itself was not a fundraiser; it paid tribute to all the healthcare and essential workers, charities and international officials fighting the virus. It urged viewers to pressure governments to do far more extensive testing. The tone was a mixture of optimism and sombre mourning. When people tuned in on Saturday night to watch, the global death toll had surpassed 160,000.
Pause button
On account of the pandemic, the release of major summer movies have been halted and box office in the United States of America is headed for its worst year in a very long time. The NBA, NHL, MLB and other leagues have all postponed or cancelled matches because of the virus, and viewers are rushing towards movie streaming apps like Disney+, Netflix, Amazon Prime and Hulu. "Our estimates reflect our opinion that most theatres will remain closed domestically well into June, with a slow recovery over the balance of the year," said an analyst from the investment company, Wedbush, to CNN. "We expect some regions to remain closed for several months."
Shares of Marcus Corporation, the owner of Marcus Theaters, were down more than 5 per cent. Cinemark shares are down more than 8 per cent and AMC, which is reportedly in process of hiring bankruptcy lawyers, saw shares drop by 17 per cent. However, in a bold move, Universal Studios said it would make its movies available at homes on the same day as their global theatrical releases, beginning with DreamWorks Animation's Trolls World Tour that opened on April 10 in the US.
Studios are also shifting newly released films onto digital platforms. Disney Pixar's Onward was launched for a price on the Disney+ subscription service in April. It's been just two weeks since Onward debuted in theatres — typically it would be another two and a half months before the film would be available to watch at home via purchase or rental.
Unequal treatment
According to available data, more than one-third of the coronavirus-related deaths in the US have been of African Americans. Medical professionals and political leaders are asking the government to release more comprehensive demographic information, breaking down cases and deaths by race, ethnicity and other markers. Last week, the Centers for Disease Control and Prevention released its first breakdown of Covid-19 case data by race, showing that 30 per cent of patients whose racial background was known were from the black community. The federal data, however, were missing racial information for 75 per cent of all cases.
Diabetes, asthma and hypertension — all of these allegedly make people more susceptible to the virus — exist at higher rates in the black community. Those are the same groups of people who lack health insurance and often report that medical professionals take their ailments less seriously. Other communities of colour have also been hit harder, such as the native American communities population. In New Mexico, native Americans account for nearly 37 per cent of the 1,484 Covid-19 cases and about 11 per cent of the population. Of the 112 deaths where race is known in Arizona, 30 were of native Americans. The pandemic has cast a glaring light on the inequities of race, class, ethnicity and access to affordable healthcare.
Breathe easy
If there is one good thing to have happened during this time, it is the reduction in air pollution across several cities. While people are staying at home, the skies are getting clearer. The levels of nitrogen dioxide — primarily emitted by burning fossil fuels for transportation and electricity generation — can be used as an indicator of changes in human activity, according to Nasa. Some researchers are estimating that, as a result of this, the coronavirus is actually saving more lives than it is taking. This is because, according to WHO, three million people die each year from ailments caused by air pollution, and more than 80 per cent of people living in urban areas are exposed to unsafe air quality levels. Nasa did say that further analysis is needed to determine the actual changes in NO2 levels and whether they are related to the fall in pollutant emissions or just a natural variation in weather.
In Los Angeles and San Bernardino, the California Air Resources Board's Air Quality and Meteorological Information System found significant decreases in air pollution. In some areas, air pollution has reportedly decreased by more than 50 per cent.
Stay well
During these stressful times, business is booming for the cannabidiol industry. Highline Wellness, a direct-to-consumer CBD wellness brand, has reported that monthly and daily revenues have doubled from February to March. They recently launched a CBD-infused hand sanitizer and CBD immunity gummies. The increased consumption indicates how much people need wellness and anxiety alleviating products at this time.