Fine balance: Editorial on Supreme Court's humane approach to reduce death penalties
The apex court has referred the issue of the presentation and analysis of mitigating circumstances to a five-judge Constitution bench for clear guidelines to be followed by all courts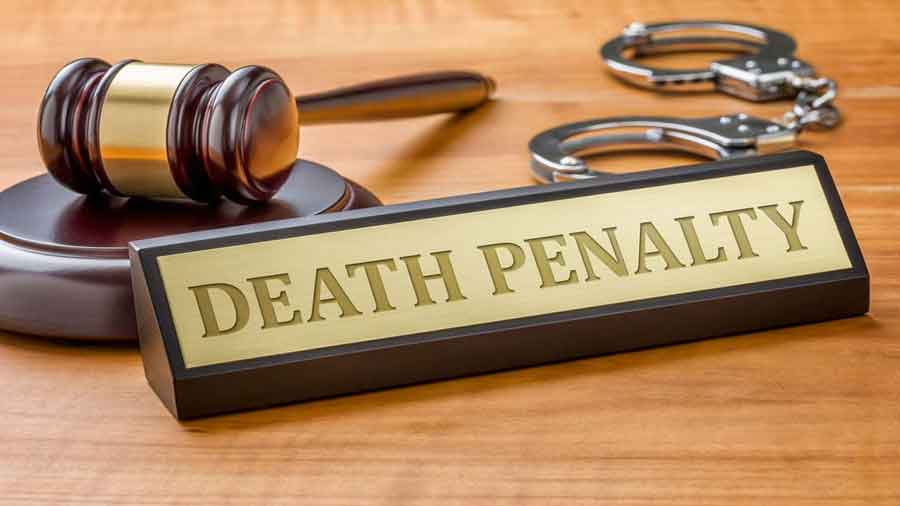 Representational image.
File photo
---
Published 23.09.22, 04:31 AM
|
---
When the law takes the extreme step, it must do so with the greatest care. Capital punishment, therefore, demands that a finely balanced process precedes it. The Supreme Court has reportedly been examining death penalty jurisprudence with the aim of clarification, especially in its procedural aspects. One of these aspects is the presentation of mitigating circumstances. Sometimes trial courts deliver the guilty verdict and the sentence of death on the same day, so the convict does not get enough time to present the mitigating circumstances that could prevent death. The sentence cannot be quashed just because it was delivered on the same day. The Supreme Court reportedly said that aggravating circumstances are part of the prosecution's arguments, but mitigating circumstances cannot be presented till after sentencing, and that takes time. This puts the convict at a disadvantage, eliminating his chances of life imprisonment. Differences of opinion as to the time needed to present mitigating circumstances — even if the sentencing is not on the same day — cause an unevenness of procedure far from desirable in any legal system, let alone in a life-and-death matter. A meaningful and effective hearing of mitigating circumstances from the convict's side, not just a formal one, would right the balance. The Supreme Court has referred the issue of the presentation and analysis of mitigating circumstances to a five-judge Constitution bench for clear guidelines to be followed by all courts.
This decision appears to follow from the three principles governing capital punishment that emerged from a much earlier case: individualised sentencing, 'rarest of rare' cases and principled sentencing. It is the last that deals with aggravating and mitigating circumstances. The Supreme Court's emphasis has been on rehabilitation and reformation whenever possible, even when life imprisonment is without remission or with curtailed remission. This humane approach may help reduce death penalties further; the ongoing clarifications are crucial for that. But as critics of capital punishment point out, statistics worldwide indicate that the fear of the death penalty does not lessen crime. So the question would be, why continue with an extreme punishment that could turn out to be wrong too late? Such tragedies occur everywhere: all human beings are fallible. Ironically, the fear of being wrong lowers the conviction rate. So the need for capital punishment must be understood clearly too.