Show time: 'A Suitable Boy' airs on BBC
Eye on England: Remembering BBC Tamil and Hindi head Kailash Budhwar; a rose called Bengal Beauty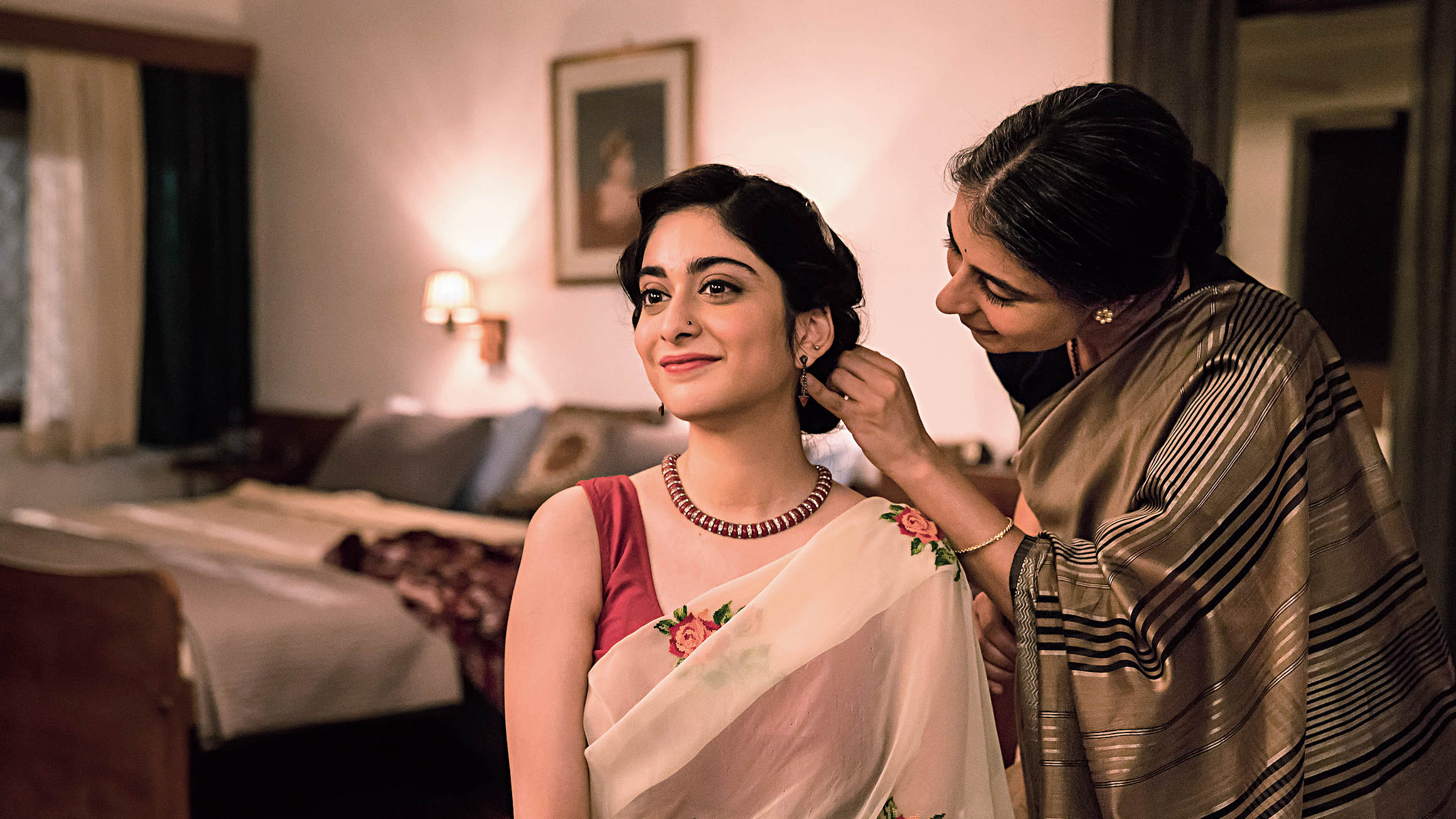 Tanya Maniktala as Lata in Mira Nair's BBC One adaptation of 'A Suitable Boy'.
BBC/Lookout Point/Supriya Kantak
---
Published 25.07.20, 01:52 AM
|
---
Tomorrow will mark a big moment in the history of the BBC because at 9 pm it will air the first episode of the much anticipated six-part TV adaptation of Vikram Seth's A Suitable Boy, directed by Mira Nair and shot in and around Lucknow. This is a risky venture for the BBC because never before has anyone in the UK tried to put on prime-time drama with only Indian characters. A few questions were raised about whether a white man should have done the screenplay, but it is unlikely anyone could have done a better job than Andrew Davies, whose TV adaptations include War and Peace, Les Misérables, Pride and Prejudice and Middlemarch. Having seen episodes one and two, I can say it doesn't feel the drama has been written by a foreigner. In any case, Vikram and Mira were at hand to "Indianize" the dialogue with snatches of Urdu and Hindi and include some ghazals as well. 
In the cast of 113, Tanya Maniktala, a fresh face, is perfect as Lata, for whom her widowed mother, Mrs Rupa Mehra, is seeking a suitable boy. Tabu as the seductive courtesan, Saeeda Bai, almost steals the show. The Calcutta scenes, featuring Amit Chatterji, his flighty sister, Meenakshi, and the rest of his Anglicized family, are delightful. This is what 1950s' Calcutta must have been like when the aristocratic set dressed to go out for dinner and dancing — and the occasional affair.
I had a long chat with Vikram in London just before his novel was published in 1993. I remember asking him if there was a film in the book. He said it would work better serialized for TV. It's taken 27 years but A Suitable Boy is finally happening, with Netflix due to announce a date for its India release.
Rich legacy
Kailash Budhwar, who died in London on July 11, aged 88, was head of Hindi and Tamil at the BBC from 1979-1992, the first Indian to be appointed to the post. There was a big following in India for his London Se Patra, later published in two volumes. Before coming to the United Kingdom to join the BBC in 1970, he worked for All India Radio and also had a spell as a teacher and housemaster. His lifelong interest in theatre was sealed by his experiences at the Prithvi Theatres in Bombay from May 1954 to June 1955 under its founder, Prithviraj Kapoor.
The latter was impressed when he first saw Kailash play Aurangzeb in a college production of Shahjahan. Later, as a member of Prithviraj's touring company, Kailash's great wish to play "Salim" in a particular play was granted. This was a about a Muslim family where some members go to Pakistan at the time of Partition but Salim chooses to remain in India.
Kailash was a popular and respected figure in Indian journalistic circles in London. Numbers at his funeral, expected to be held any day now, are restricted because of the Covid-19 pandemic but so many have expressed a desire to attend that the family has decided to live-stream the service, I am told by his daughter, the actress, Mamta Kaash.
She sums up her father's legacy thus: "He took us to a gurdwara, he took us to a mosque, he took us to a temple, he took us to church but he never celebrated religion as religion: he was spiritual. He said to us. 'It's all the same sun, you just call it by different names.'"

Stop and smell the rose
The long-running Gardeners' Question Time on Radio 4 last week had a query from a listener who asked the resident panel of experts to recommend a rose that would not trigger her hay fever. "Bengal Beauty," immediately came the answer. 
I looked it up: "Price £13.50. Bengal Crimson also known as Bengal Beauty. A superb rose. Constantly smothered in single light crimson blooms from May until frosts. Very healthy. Good for container growing but could also be trained to climb to 1.5m."

Change is good
The whole business of removing statues or renaming institutions because of their past history is getting out of hand. The prestigious Cass Business School in London, a favourite with Indians seeking MBAs, is changing its name. This is because the school is named after Sir John Cass (1661-1718), who was a merchant, politician and sheriff of London, but who also helped establish the slave trade across the Atlantic. Apurv Bagri, who is president and CEO of the metals group, Metdist — his late father, Lord Raj Bagri, came from Calcutta — is not only chairman of governors at London Business School but also a visiting professor and honorary rector at Cass where he dons academic robes on graduation day.
He did not seem wildly enthusiastic when I asked him about the name change: "The Cass foundation has done excellent work over many years so the change in their name is at one level disappointing. It is though also a necessity having regard to the reality of today and the way in which history is being carefully re-evaluated. Changing the name of Cass Business School is therefore by extension a necessary part of that process, even though it is of course regrettable [sic]."

Footnote
When a black man tried to enter the lobby of Vogue House in Hanover Square, Mayfair, the security guard assumed he was a manual worker and told him to use the tradesmen's entrance. Unfortunately for the security guard, who has been fired, the man he stopped was none other than Edward Enninful, the editor-in-chief of Vogue, who complained of being racially profiled: "[S]ometimes it doesn't matter what you've achieved in the course of your life: the first thing that some people will judge you on is the colour of your skin."