Editorial: Iron fist
What democracy needs is its strongest proponents to stand up when it is under assault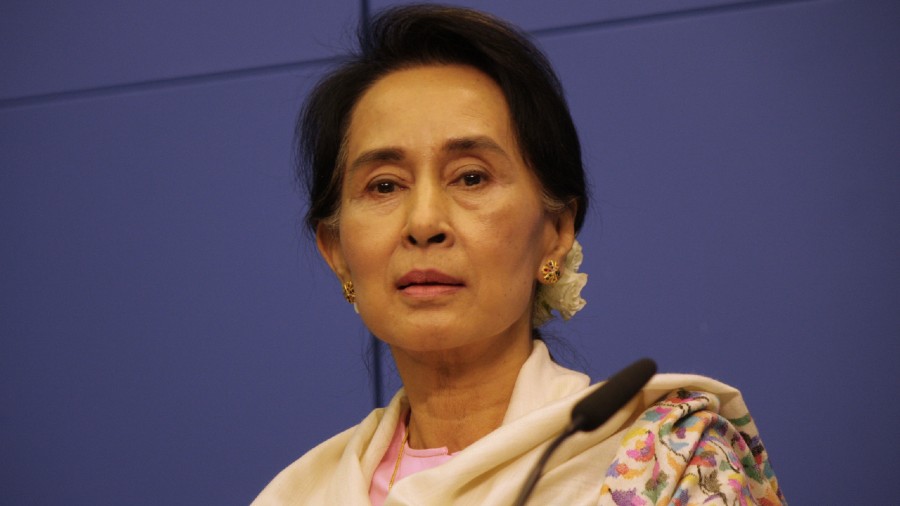 Aung San Suu Kyi.
File photo
---
Published 09.12.21, 12:16 AM
|
---
This is meant to be a week when the world celebrates the idea of democracy. Leaders of more than 100 democracies will converge for two days, virtually, for a summit driven by the president of the United States of America, Joe Biden. Instead, that conclave will be clouded by a worrying attack on democracy. On Monday, a court in Myanmar convicted the Nobel laureate, Aung San Suu Kyi, in the first of a series of cases brought against her by the country's military rulers after they grabbed power in a February coup. She faces two years in jail for this particular case. Ms Suu Kyi, who spent several years under house arrest under an earlier military junta, came to power in 2015 in a landslide victory in Myanmar's first democratic elections in half a century. Her party, the National League for Democracy, won comfortably again in November 2020. But the country's powerful military claimed electoral malpractice — the Election Commission found no wrongdoing — to overthrow the government and arrest Ms Suu Kyi and other senior leaders of her party. Since then, the military has arrested thousands and shot hundreds of pro-democracy protesters dead — including several minors.
Ms Suu Kyi's conviction on what appear to be flimsy grounds is a signal that the country's generals believe they can get away with the dismemberment of democracy in Myanmar. They are helped by a deep global divide. The US and the European Union have imposed sanctions against the military regime and even India, which often sits on the fence in such crises, has been firm in its criticism of the coup and Monday's court verdict. But China and Russia, both veto-holding members of the United Nations Security Council, have chosen to work closely with the junta, giving it legitimacy. Globally, Ms Suu Kyi's staunch defence of the army's genocide against Rohingya Muslims when she was in power has also dented her stature: once a beacon of hope, she is now a fallen icon. It is tempting for democracies to work with the junta to avoid giving China and Russia an open field in the strategically located Southeast Asian nation. Yet that approach only emboldens autocratic regimes. More than a talk shop like the summit this week, what democracy needs is its strongest proponents to stand up when it is under assault. Myanmar's young protesters must know that they are not alone.