Editorial: Funny pill
Cherry-picking of satire and the targeting of its practitioners reveal a deeper problem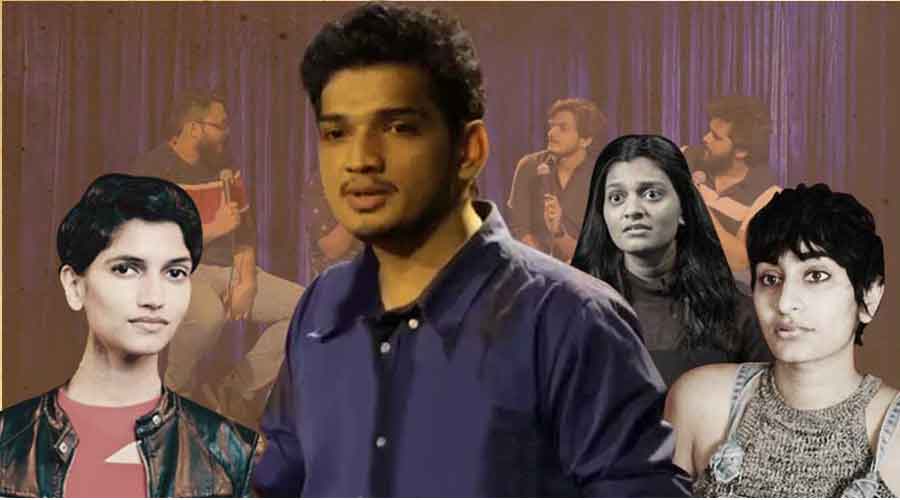 Representational image.
File photo
---
Published 24.12.21, 12:26 AM
|
---
A sullen, prickly nation is no laughing matter. This was one of the important observations made by the Madurai bench of the Madras High Court which, while dismissing a case filed by the ever-sulking police against a petitioner for indulging in word-play in a social media post, also raised a query that has particular resonance in modern polities, including that of India. "Laugh at what?", the court determined, is a serious question. This is a perfectly reasonable assessment at a time when the architects of New India are energetically going about gagging humour as well as those who have elevated satire to the realm of socio-political commentary. A number of stand-up comedians have found themselves in the line of fire of vigilantes or, at other times, even of courts, for allegedly offending the sensibilities of the majority. What must be noted is that some of the victims of India's war against humour are known for their fearless criticism of the prevailing political dispensation; some of them have been targeted, it is alleged, on account of their religious affiliation. This cherry-picking of satire and the targeting of its practitioners reveal a deeper problem, one that the wise judges took cognizance of: the weaponization of public reverence by cynical politics. In a revealing remark, the Madras High Court stated that the proliferation of holy cows — national security being the holiest according to the court — has made it difficult for citizens to indulge in laughter. This tension between stultifying veneration and the spirit of iconoclasm assumes additional significance in an era of political authoritarianism. Perhaps, the court's suggestion, albeit within a hypothetical frame, of laughter being recognized as a fundamental duty must be reflected upon.

Satire's legacy as a form of political resistance has been well-documented. What must now be examined is humour's therapeutic underpinning. During an era of toxic differentiation on religious, social and economic lines, laughter can function as a proverbial bridge to bring communities closer. Is it possible that humour's power to heal fraught relationships renders it vulnerable to the predations of the State?