Editorial: Double fault
Sometimes governments must step in to remind celebrities that rules are for everyone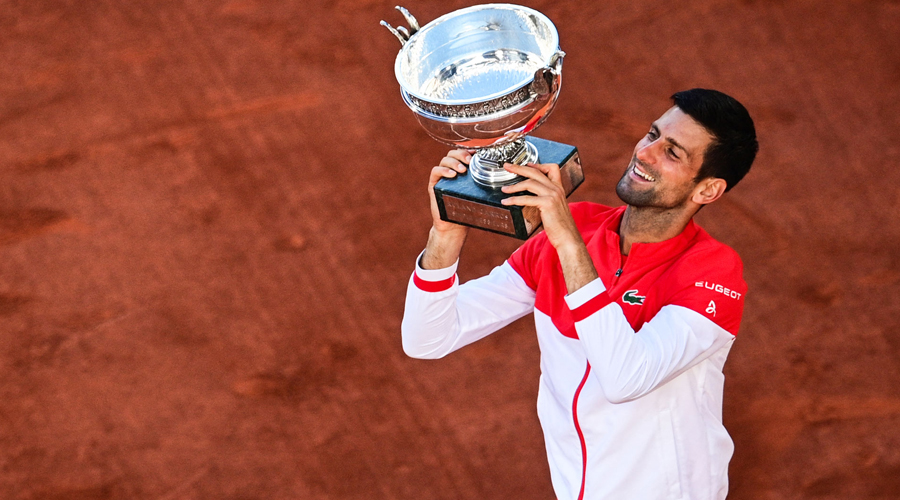 Novak Djokovic.
File Photo
---
Published 12.01.22, 12:14 AM
|
---
Novak Djokovic is used to winning because of his skills. On Monday, the world's best male tennis player won on a technicality after a judge ordered Australia's government to reinstate his visa and allow him to play in the Australian Open even though he has not been vaccinated against Covid-19. Like most technicalities, this one, too, could be overturned. If Australia's immigration minister still decides to revoke Mr Djokovic's visa, it would ban him from entering the country for three years. That could prove to be devastating for many tennis lovers — and the Australian Open's sponsors. Yet, allowing Mr Djokovic to stay and play risks sending a dangerous message at a time disinformation and conspiracy theories continue to undermine the global fight against the pandemic. Australia requires visitors to be vaccinated against the coronavirus. But it issued a visa to Mr Djokovic offering an exemption because the Serbian star had recently tested positive for Covid-19 and, so, presumably had adequate antibodies. When Mr Djokovic landed in Australia though, he was told to leave and then placed under detention at a hotel for refugees. The judge eventually decided that the Australian government's mixed signals meant the winner of 20 Grand Slams had been treated unfairly.

Australia's confused response is embarrassing for its federal government ahead of a key election. More importantly, it will embolden anti-vaccine campaigners, allowing them to portray a superstar who earned $34 million in 2021 as the victim of a conspiracy. Mr Djokovic is a vocal critic of vaccine mandates and has argued that individuals must be allowed to choose whether or not to take the shot. But while personal liberties are important to protect, they cannot be allowed to serve as cover for behaviour that is dangerous for others — including millions of unvaccinated or immunocompromised people. The day after December 16, when Mr Djokovic claimed he tested positive, he was photographed with young tennis players. That was not an unforced error: he then attended multiple public events over the next few days without a mask, exposing others to the virus. He is not the only popular public figure who has refused to accept the science on vaccines. Some, such as the iconic singer-guitarist, Eric Clapton, and the rapper, Nicki Minaj, have actively peddled falsehoods. Mr Clapton has refused to perform at venues that require vaccination. If celebrities with millions of followers keep serving fault after fault, governments must step in to remind them that they are not immune from either the virus or from rules meant for everyone.