Dodgy tactics: New 'stimulus' package
Nirmala Sitharaman needs to come up with a big-bang stimulus package to revive the economy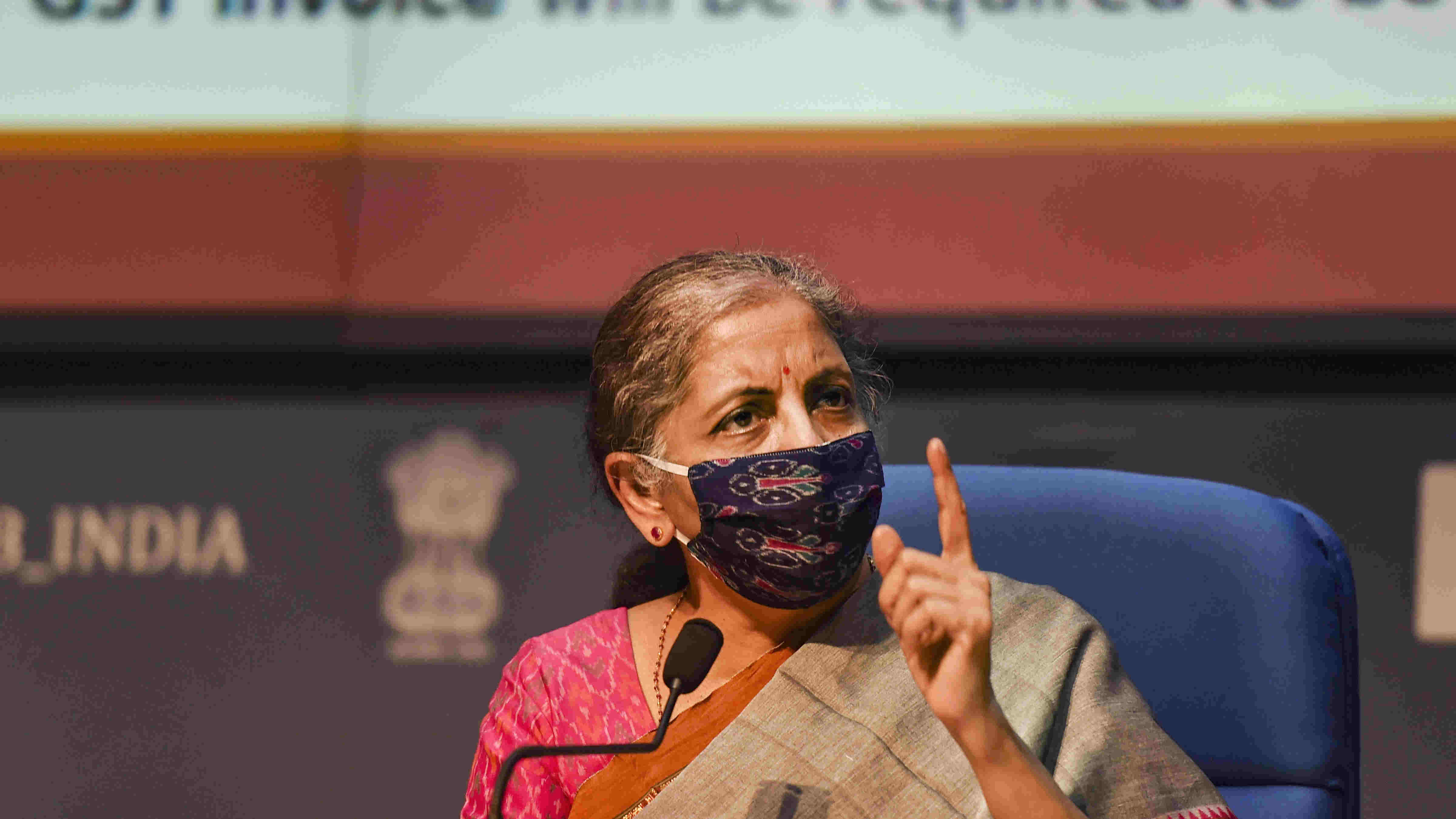 ---
---
Indians have re-discovered the virtues of thrift in a Covid-battered economy. Household savings have started to rise as consumers have cut back on discretionary spending over the past six months. The Narendra Modi government, however, does not like this tendency among Indians to squirrel away savings. The latest 'stimulus' package, which prods federal government employees to spend their leave travel entitlements on a range of consumer goods that attract a goods and services tax rate of 12 per cent and more, signals a desperate attempt to ignite demand at a time when consumers are showing a marked preference to conserve cash. Government employees are being urged to spend three times their travel entitlements during the period till March 31 next year in order to claim the underlying tax break. The move is ostensibly designed to create new demand for goods and services worth Rs 360 billion.
Consumers are unlikely to fall for this bait. A State Bank of India research report reckons that less than 10 to 15 per cent of government employees will opt for the voucher scheme to unlock lapsable travel entitlements because of the onerous spending commitments. This suggests that the latest efforts of the finance minister, Nirmala Sitharaman, to crank up demand will fail badly. The offer to give these employees a Rs 10,000 pre-loaded RuPay card — resurrecting the idea of a special festival season advance that formed part of the Sixth Pay Commission report — which can only be used at point of sale machines looks equally dodgy.
The Centre also believes that it can stoke additional demand by goading states to increase their capital spending on roads and urban infrastructure by offering them special, interest-free, 50-year loans worth Rs 120 billion. The cash-strapped Centre is extremely reluctant to increase spending on its books. Instead, it wants the states and government employees to shoulder the burden. This is a perverse strategy, especially when it argues that capital expenditure has a high multiplier effect on the economy. The Centre's fiscal deficit has already gone through the roof. Its accounts for the month of August pegs the fiscal deficit at Rs 8.7 trillion — 9.3 per cent in excess of the budgeted fiscal deficit of Rs 7.96 trillion for the full year. The Centre needs to borrow more but it will not. India's debt-to-GDP ratio, which includes the debt of the Centre and states, is a modest 70 per cent, but is projected to jump to 90 per cent this year. The stimulus measures announced since the outbreak of Covid-19 have been modest: a sum of Rs 1.7 trillion under the Pradhan Mantri Garib Kalyan Yojana announced in March and another Rs 20.97 lakh crore under the Atmanirbhar Bharat Abhiyan package unveiled in May that focused on supply-side measures and some long-term reforms. Ms Sitharaman needs to come up with a big-bang stimulus package; the Centre's parsimony will not revive the economy.