Disgusting display of pseudo-nationalism
It is inhuman to prevent anyone from drinking water on the Metro in the name of maintaining 'cleanliness'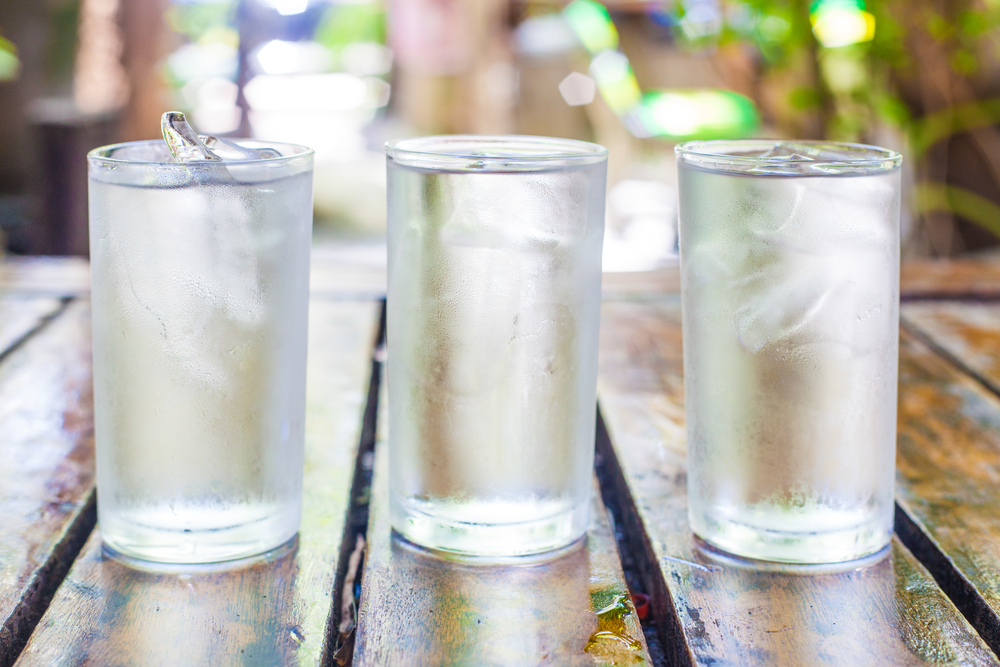 A Delhi Metro commuter hurled abuses at an Afghan woman for giving water to her ailing mother, saying that unlike them, she belongs to this country, is a regular taxpayer and, therefore, a "valid" citizen of India
(Shutterstock)
---
Published 21.05.19, 11:46 AM
|
---
Sir — I am a faculty member of Guru Gobind Singh Indraprastha University's School of Architecture and Planning in Dwarka, Delhi. I commute to work daily on the Delhi Metro. As a result of this, I get to see co-passengers from diverse backgrounds, and end up overhearing people talking about a wide range of subjects. On a particular morning earlier this month, I witnessed a disturbing incident in the ladies' coach.

An Afghan woman was travelling with her old and ailing mother. The latter wanted a drink of water, so the daughter took out a bottle to give her some. Suddenly, a middle-aged woman started hurling abuses at her. She even stated that she will not allow them to drink water on the Delhi Metro because, unlike them, she belongs to this country, is a regular taxpayer and, therefore, a "valid" citizen of India.
The old lady and her daughter were shocked and scared at this kind of behaviour. I decided to intervene. After all, while discouraging the consumption of food on the Metro is understandable, how can anyone, especially an aged person, be denied water? However, when I stepped in, the aggressor looked at me and surmised that I am Bengali. She then told me that since I am from Bengal, I have no right to speak about matters in Delhi. I was shell-shocked; how could someone say such horrible things, that too in a public space?
I asked her whether or not Bengal is considered a part of India; but her words got me thinking. There is a disturbing new definition of India in geographical terms that is gaining ground, especially in the northern parts of the country, in which the regions that seem to differ from a particular ideology are wilfully deemed as not being a part of 'India'. Such despicable ideas are not just a threat to national integrity, but also a matter of shame when articulated in front of foreigners.
After this disgusting display of pseudo-nationalism, the lady got off at a particular station with the glass of water she had snatched away. There she spoke to some metro officials about her "service towards the nation". Nobody dared to protest against her for forcefully taking away water from a sick person.
India has always been unique for its ability to absorb different cultures and become home to diverse communities. We have grown up singing the national anthem, which talks about the beauty of this country, its rivers, mountains, languages and people all coming together as one. In recent times, however, this beautiful idea of unity is disintegrating. While many say that Kashmir is an integral part of India, the moment a Kashmiri Muslim tries to become a part of our shared social system — whether it is in schools, colleges, hospitals or residential neighbourhoods — the fondness for Kashmir disappears, and one can hear terrible, divisive refrains asking Kashmiris to stay in Kashmir or, worse, asking Muslims to "go to Pakistan". In this way, our national anthem has been reduced to a symbol that allows people to verbally or physically assault others in movie theatres if they do not stand up when the anthem is played.
I was unable to record a video of the shameful incident I witnessed, so I requested the Delhi Metro Rail Corporation to check if it had been captured on their cameras. I even filed a complaint on the DMRC's online portal, but to no avail.
Temperatures in Delhi are soaring. Drinking water is one of the most basic human needs for survival. It is inhuman to prevent anyone from drinking water on the Metro in the name of maintaining 'cleanliness'. The Metro authorities should think about the announcements they make and amend them so that they cannot be misused by miscreants to harass others.
Aditi Kundu,
Delhi In danger again
Sir — It was appalling to read that the proposal by the United States Fish and Wildlife Service, to take the magnificent grey wolf off the list of endangered species in the American state of Oregon, has been supported by the director of Oregon's wildlife department. Conservationists are livid, and rightly so; this move is geared towards appeasing private interests and allowing cruel activities such as hunting to take place. Must all animals suffer on account of human cruelty and greed?
Sarah-Jane Coehlo,
Dabolim, Goa Clean up
Sir — The proposal of the Calcutta Municipal Corporation to enact a long-overdue law under which pet owners will be fined if their pets defecate on the road is welcome ("CMC mulls pet poop fine", May 17). Nowhere in advanced societies, particularly in metropolitan cities, is defecation by pets on the streets allowed. While out for walks, dog owners are always seen carrying special bags and plastic shovels to clean up the pets' waste and dispose of it properly. Given that Calcutta is deemed to be a metropolitan city, should not this practice have been implemented here a long time ago? Why did the CMC take so many years to even consider the idea? If and when the law comes into force, will it be strictly implemented?
Southern Avenue is considered to be a relatively upscale part of the city. In spite of this, one will regularly witness pet dogs defecating on the pavements and their owners doing nothing to clean up after them.
Asit Kumar Mitra,
Calcutta
Sir — It is heartening that the CMC wants the state government to enact a law that will make it compulsory for pet owners to clean up after their pets if the latter defecate in public places like streets. Laws that encourage civic sense and mandate cleanliness are sorely needed in our city, as well as in other parts of India.
However, what is being done to punish men who urinate in the open, or at least to prevent the practice? Indian men seem to believe that any public space in the country is a toilet. Why do state governments not come down heavily on them? It is usually seen that the task of preventing men from relieving themselves in public falls on other citizens, who have to resort to shaming and threats if they want to stop these acts. There is an old building near where I live where random passers-by stop to urinate every single day; not only is it an ugly sight, but the stench makes it difficult for residents like me to even walk along the road. My neighbours and I have tried on numerous occasions to stop the practice, but to no avail; we cannot be vigilant all the time. While civil society must do its part, it is the job of the authorities to enforce the laws that prohibit urination and defecation out in the open. Perhaps the CMC and the state government should first focus on putting the fear of the law in men who think they can get away with such acts.
Adil Hussain,
Calcutta