Cooperative federalism can't keep cyclones at bay
India's disaster policy must look beyond relief and rehabilitation; it needs to explore ways of pre-empting calamity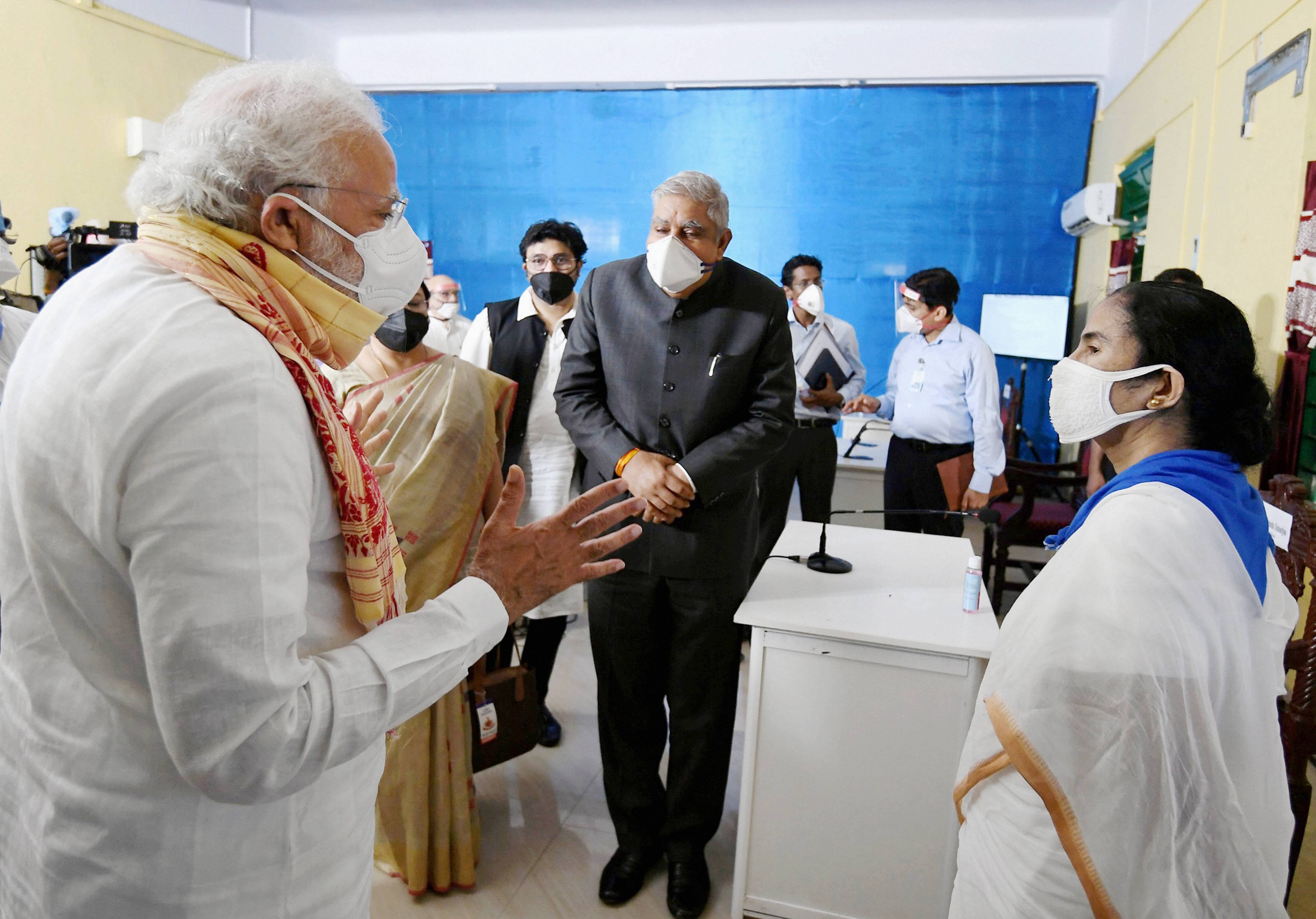 ---
---
It seems that the biblical flood has come to pass — but with a difference. Calcutta and several districts of the state — especially North and South 24 Parganas as well as East Midnapore — are yet to recover from the fury of the wind — not water — that lashed Bengal when a very severe cyclone, Amphan, brought death and destruction in its wake. At least 80 people have died; their demise brought about by, among other factors, electrocution and the shower of debris. The prudent mass evacuation initiative on the part of the state government — five lakh people were reportedly moved to safety before the storm struck — may have minimized the death toll. But the devastation has been extensive, both in the city and the hinterland. Calcutta, having tossed and turned throughout a frightful night, woke up to a day that bared scenes of unprecedented destruction. Thousands of trees uprooted by Amphan lay strewn across the city's streets; keeping the fallen trees company were displaced electric poles and wires. Deltaic Bengal's countryside, which has borne the brunt of natural calamities, witnessed the all-too-familiar sight of flattened mud houses, ravaged roads and communication networks and damaged embankments. What makes the aftermath of this particular calamity even more frightening is that Bengal, like the rest of the country, is already battling a deadly pandemic. There is thus concern that survivors of the cyclone, who are having to share space in shelters, would be rendered even more vulnerable to the contagion. The expenditures incurred as a result of the ongoing battle against the coronavirus means that funds and other resources that are necessary to rebuild places and livelihoods are now in short supply.
The scale of the calamity demands urgent mitigatory intervention on the part of the state and the Central government. The fleet-footed Bengal chief minister responded with monetary assistance and requested the prime minister to visit the state and take stock of the damage. The prime minister, having belatedly tweeted a pledge of support for Bengal, has announced a relief package of Rs 1,000 crore for the state after an aerial assessment of the damage. This is heartening, even though there may be tangible differences between the sum that was demanded and the money that has been promised in return. Narendra Modi and Mamata Banerjee have set aside their political rivalry — for now? — to fight Bengal's twin crisis together.
This cooperation will be a balm on India's federal structure that has come under significant strain with Mr Modi's ascendancy. But cooperative federalism is unlikely to keep cyclones at bay. Human depredations on a fragile nature and an obstinate culture of denial lie at the heart of the ecological disaster that stares at Bengal, India and the world. India's disaster policy must look beyond relief and rehabilitation; it needs to explore ways of pre-empting calamity. But this would require political sagacity and fraternity that India, sadly, lacks at the moment.