Conservation should take wings
We must become a State that thinks twice before opening up national parks for oil extraction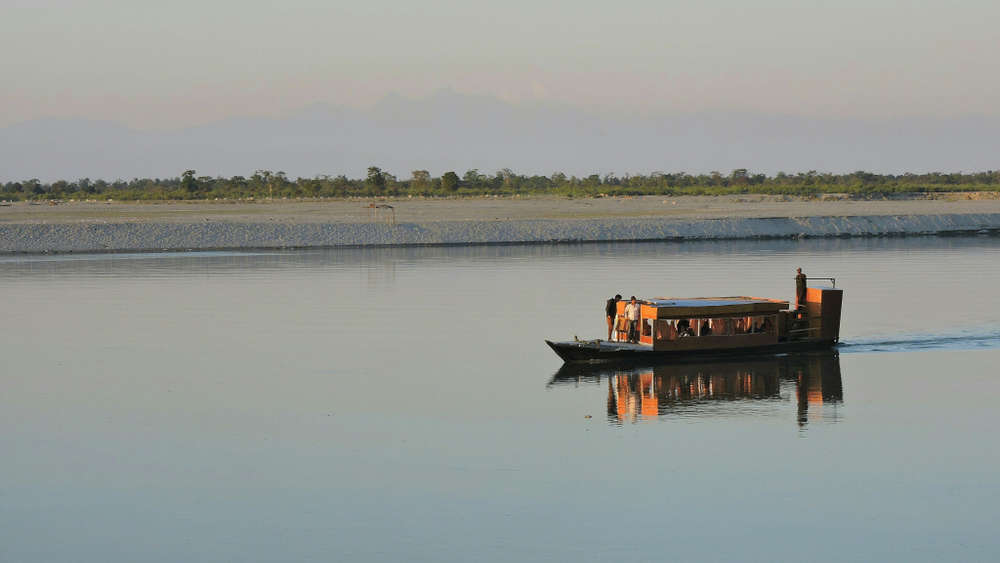 The Dibru Saikhowa National Park in Assam.
Shutterstock
---
Published 26.11.20, 03:17 AM
|
---
Small, tired birds are arriving from colder countries to India's coastlines and shores. The onset of autumn and winter in India is synonymous with local wetlands, rivers and sea-fronts filling up with birds which weren't there even a few weeks ago. Birds are possibly a person's first sighting of a wild creature: they are on balconies and beaches, favouring both cities and secluded areas.
Yet, till recently, we have not had a fair assessment of how birds in India are doing. Indian wildlife is protected through the Wildlife (Protection) Act, 1972, which divides wildlife into Schedules. India has over 1,300 bird species, and they do not have adequate representation in these decades-old Schedules. This year, we moved a step closer to understanding how birds are doing on a national scale. The first State of India's Birds report, created through a coalition of organizations, studied abundance trends of 867 bird species. 
101 species were found to be of High Conservation Concern. Hitherto common species — the Yellow-fronted Pied Woodpecker, the Common Woodshrike, the Indian Thick-knee and the Short-toed Snake Eagle — have shown alarming declines over the last 25 years. Birds of prey are doing badly; so are coastal birds. For instance, the population of the Pacific Golden Plover — found on shorelines, turning bright spotted gold-and-black during its breeding season — has declined steeply. The common migratory bird, the Common Greenshank, is now no longer common and, like the Pacific Golden Plover, is of High Conservation Concern today. But both are classified as 'Least Concern' on the International Red List, which ranks species for endangerment. This highlights the importance of having nationally relevant assessments. 
India has recently launched its first National Action Plan for the Central Asian Flyway, which seeks to conserve key migratory sites for birds that winter in this country. This includes conserving a mosaic of wetlands and wetland complexes that are awash with birds looking to rest or feed in. The plan could not have come sooner: studies show that because of a warming Arctic, migration timings are changing, resulting in birds undertaking longer migratory journeys. For this, they will require more stopover sites. 
Yet, migratory bird sites are under great stress, including those identified as being of global importance by the Ramsar Convention. Last year, around 20,000 migratory birds died in Sambhar lake of suspected botulism; the lake's premises are used for salt production. The National Green Tribunal then called for the creation of a management plan, which considers conservation, not just salt-making. In October, the Manipur High Court gave a go-ahead for tenders for turning Loktak lake into a site for inland waterways and to build eco-tourism. As per a meeting held this April by the state tourism department, the latter includes a complete gentrification of the area that is opposed to any ecological consideration: water sports, helicopter landing, rope ways, resorts, and, incredibly, a golf course. 
The SOIB report's findings imply the need to rethink conservation planning strategies. Apart from certain common birds becoming rarer, restricted range birds — with small ranges in India — will be squeezed between changing climates and human activities. This year was devastating for avians in Northeast India on two counts. Oil India Limited secured permissions for oil exploration in the Dibru Saikhowa National Park in Assam. This park and its surroundings are full of restricted range birds found in just a few places on earth. Explorations for oil in a national park — with the realistic premise that oil will be extracted if found — is new for India and akin to breaking up pristine Alaskan areas for dirty fuels. The dust had not settled on the clearance when an oil well next to Dibru blew up, and has been burning since May. Maguri Beel, a wetland in the area next to the Baghjan oil spill, is gutted. It was one of the few places where two birds of High Conservation Concern — the Swamp Prinia and the Marsh Babbler — were found.
These are not random events. They result from a studied neglect of conservation of smaller creatures. It is hard to call for protection of endangered birds when there seem to be so many of them. But we must better conserve the habitats of the 101 bird species precisely because of this complexity. The next SOIB report should look at all bird species, along with the drivers of endangerment. More conservation concerns may emerge then.
We must become a State that thinks twice before opening up national parks for oil extraction, and considers the presence of dwindling birds in commonly used areas. These need not be through the institution of new protected areas, but in regulation and monitoring of current habitats by a network of scientists and citizens. This report used 10 million bird records uploaded by birdwatchers. It has already harnessed the power of citizen science. This is the power that may ensure that words like chorai (Sparrow), shalik (Myna) and toontooni (Sunbird) never leave our lexicon.