One in a million: MS Dhoni retires
Eye on England: Condemning Rudyard Kipling as a racist; UK right wing wants Trump; parakeets in the London sky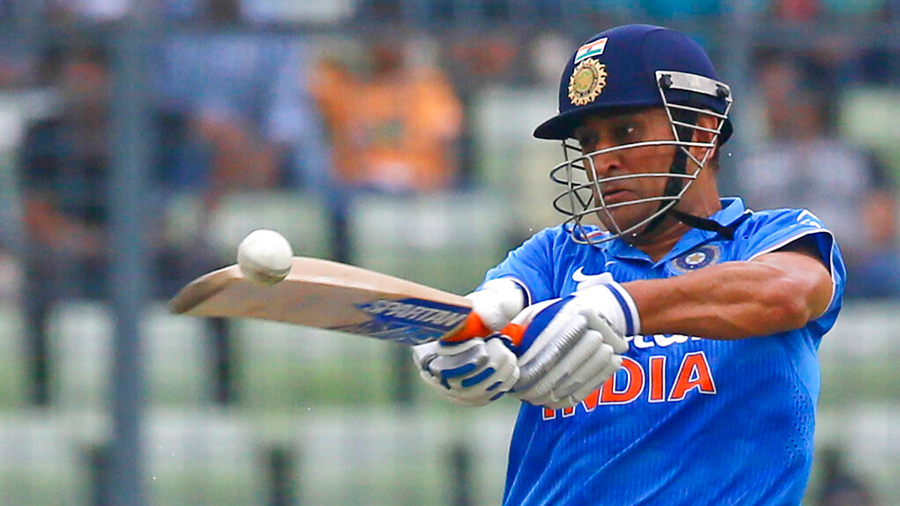 ---
Published 22.08.20, 12:26 AM
|
---
On hearing that Mahendra Singh Dhoni was retiring from international cricket, Nasser Hussain declared: "This will be a massive, massive story in India. The only story in India." Hussain called MS "probably the best white-ball captain there has ever been. A great finisher. It wasn't over until you got Dhoni out. A phenomenally calm, cool customer." According to another former England skipper, Michael Vaughan, "you could argue the greatest ever white ball captain & finisher". In The Guardian, Kevin Mitchell said that Dhoni "changed the game forever and captured the hearts of all India fans" and wrote about "his elegant, murderous hitting nearly everywhere he went". And in The Daily Telegraph, Tim Wigmore called MS "one of the most iconic Indian cricketers of all time and the cricketer who made India fall in love with Twenty20 cricket. Dhoni's career also embodied the democratization of Indian cricket."
I was delighted when the former English left arm spinner, Monty Panesar, was moved to get in touch out of the blue and offer me an intriguing assessment of Dhoni's position in the Indian pantheon: "Now the question is, will we have another cricketer of Dhoni's mindset? Now, I don't know if we're going to get another MS Dhoni from Ranchi or from another non-cricket town. That is going to be very difficult. The BCCI should develop coaching programmes, educational programmes, sports courses or university courses where there's actually a module on Mahendra Singh Dhoni, the cricketer, his strategic mindset and business ideas. They should maybe call it the MS Dhoni coaching programme.
"Then you may develop more people who have the mindset of MS Dhoni. But if not, you'll end up just seeing MS Dhoni and that was it — this rare talent and one of the most intelligent cricketers who has ever played the game. He was a once in a century cricketer. You may not see another MS Dhoni again."
Loaded words
Thanks to the way Father Cleary taught us The Jungle Book at St Xavier's School in Patna, I won't hear anything against Rudyard Kipling, though these days he is condemned as a racist and an imperialist. At the Victory over Japan Day commemoration on August 15, his poem, "Mandalay" was dropped from the event after the Jamaica-born operatic bass baritone, Sir Willard White, who was going to sing the words at the Cenotaph in Whitehall, objected to the reference, "An' a-wastin' Christian kisses on an 'eathen idol's foot".
The protagonist in "Mandalay" (1890) is a Cockney working-class soldier, back in grey restrictive London, recalling the time he felt free and had a Burmese girlfriend, now unattainably far away but whom he had once kissed. When Boris Johnson was the foreign secretary in 2017, he had tried to recite the poem while on a visit to the sacred Shwedagon Pagoda in former Rangoon. He had to be sharply reprimanded by the British ambassador, Andrew Patrick, who told him he was "on mic" and the poem was "not appropriate".

Spoilt for choice
The right-wing in Britain would probably like to see Donald Trump re-elected president in November but Joe Biden's choice of Kamala Harris, with a Jamaican father and a Tamil mother, has caused huge excitement in the large Indian population in the United Kingdom. Many of them, especially in the Gujarati community, back Narendra Modi, who is presumably rooting for Trump, but they would be happy to see Harris become vice president. But they would also like to support whoever the Indian PM is supporting. Hence there's a bit of confusion.
I am getting my intel from a friend, Dinesh Sharma, an academic and author in New York who is fundraising for the Biden-Harris ticket. He tells me a baffling story about the cricket bat which Trump gifted to Imran Khan when the Pakistani prime minister visited Washington in July last year. This was interpreted as a token of great esteem by the accompanying Pakistani media. But Dinesh's Pakistani friends have been telling him that "this is a slap in the face for Imran. The bat had been given to Eisenhower by the Pakistani generals when he had visited Pakistan. Why would you want to return a gift? They see it as an insult."
Back in November 2008, I wandered around New York trying to buy a copy of The New York Times but it was sold out. Finally, a friend gave me his copy which is now a treasured collector's item. It has a one-word headline on the front page in large type: "OBAMA". The previous night at the Rockefeller Plaza I heard one Indian instruct another on Obama's real identity: "What you are seeing is Krishna."

Birds of a feather
The "Indian influence" is now evident in the skies above London where it has become a common sight to see hundreds of parakeets in flight. Earlier this week I watched one in a neighbour's adjoining garden, hopping from apple to apple clearly spoilt for choice. This is one immigration wave the Home Office has been unable to stop. When I first came to England the only place you saw a parrot or a parakeet was in a pet shop or the zoo. Now I would guess there are more parakeets in London than in Calcutta.

Footnote
Going back to read A Suitable Boy makes me appreciate what a difficult job Andrew Davies had in condensing the novel for a six-part TV series. I love the non sequitur ending of the letter Mrs Rupa Mehra writes to her daughter, Savita, and son-in-law, Pran: "Don't worry about me, my blood sugar is all right." She could be one of a million Indian mothers engaging in emotional blackmail. Tomorrow we see the penultimate episode with the shoemaker, Haresh Khanna (Namit Das), emerging as Lata's third suitor after the cricketer, Kabir Durrani, and the poet, Amit Chatterji.