Cold winds: Editorial on Modi government's start-up push
Analysts are now worried that the approaching recessionary headwinds will lead to ventures facing a 'long, bitter winter'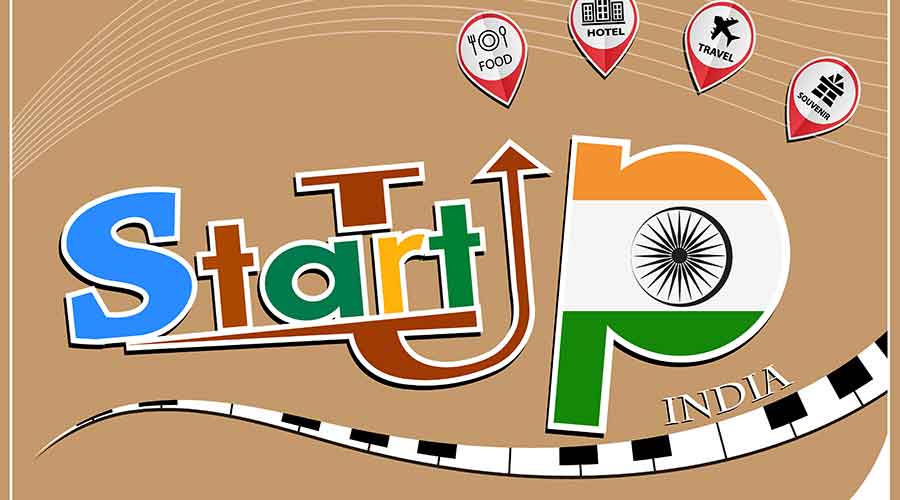 Representational image.
File photo
---
Published 15.07.22, 04:21 AM
|
---
There has been, in recent times, a concerted effort by the Government of India to promote the growth of start-up ventures. This, it says, would serve the purpose of creating private sector employment and contribute to economic growth. Young and educated men and women would take the opportunity of using latest technologies to offer new goods and services. With attractive market potential, funds to scale up the venture would not be too difficult to obtain. Indeed, according to GoI sources, India now has the third largest start-up ecosystem in the world. The Startup India portal had 65,000 registered entities. By March 2022, the number of unicorns — start-ups having valuation over one billion US dollars — was 94. The last 42 of those joined the club during 2021-22. However, apparent weaknesses of this ecosystem are distinctly visible. The start-ups are overwhelmingly clustered in the three mega cities of Delhi-NCR, Mumbai and Bengaluru. The clusters are non-inclusive in other ways too. Marginalised communities are hardly represented; the paucity of women entrepreneurs is also markedly visible. The matching of ideas, funds, experience and overall mentoring has not been systematic. Many ideas have not fructified into commercially viable businesses because of the lack of complementary resources.
Analysts of the start-up environment in India are now worried that the approaching recessionary headwinds will lead to start-ups facing a 'long, bitter winter'. Lay-offs have already begun, and according to a report around 10,000 people have lost their jobs this year. More is expected to follow later in the year. Start-ups are not always about high-technology and bright new ideas. The majority of people who seek a subsistence livelihood are also entrepreneurs in the sense they organise some production, are self-employed, and sell in a market to earn income. Ideally, the start-up count should take all these people into account. If that is done, then the damage from macroeconomic fluctuations would be far worse. The past two years of the pandemic have seen many people lose their traditional livelihoods, forcing them to search for new avenues of subsistence. It is evident that the count of successful start-ups, though something to be proud of, is certainly not an accurate indicator of new opportunities in economic growth and gainful employment. Policy strategies need to be revised based on more inclusive, down to earth, and careful thinking. The predicted economic turbulence would be a good time to go back to the policy drawing-board.