Changed life: Marina Wheeler's book
Eye on England: Cliff Richard's eight favourite records; Bertie Wooster's curry reference; Rumer Godden's 'Black Narcissus'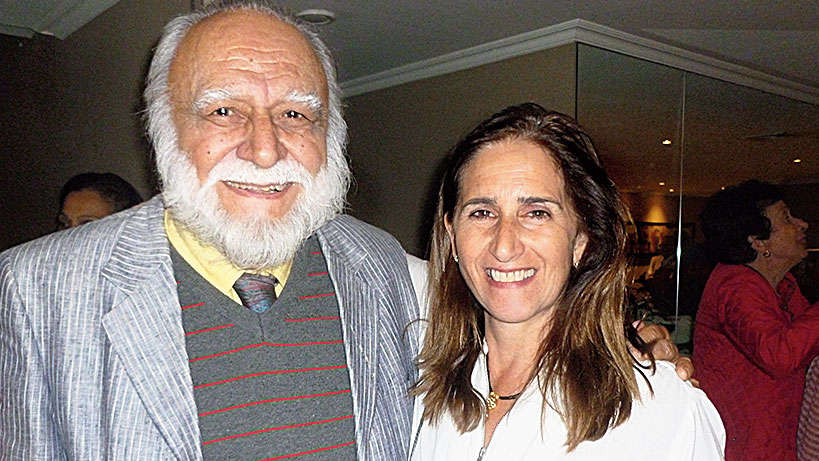 ---
---
The year, 2020, has actually been a vintage year for books, among them is Marina Wheeler's The Lost Homestead: My Mother, Partition and the Punjab. She has nothing to say about her former husband, Boris Johnson, other than that "six months into all this, after three trips to India and the first to Pakistan, my life hit turbulence, ending my marriage of twenty-five years". The book focuses on her Sikh mother, (Kul)dip (pronounced Deep), who grew up in Sargodha in west Punjab, but when that was allocated to Pakistan, the 14-year-old fled with her family to India. Dip was disastrously married off at 17 to Khushwant Singh's younger brother, Daljit, 10 years her senior. Her second marriage, in 1961, to Charles Wheeler, the BBC's star correspondent in Delhi, proved a happy one and produced two daughters — Marina and her elder sister, Shirin. Charles died in 2008, Dip in February this year, aged 88, at her home in Sussex.
Marina, a barrister and Queen's Counsel, journeyed to Sargodha in search of "the lost homestead", which had long vanished. But through the people that she meets, including her numerous relatives, she tells the story of her mother and the larger one of Partition and the evolution of modern India. British colonial history is currently in a furious churn, with opposing views on whether it should be taught in schools. Marina, who says Britain and India have a "shared history", tells me it should: "I don't think it's right to say this is somehow off limits." She has been thinking of applying for an Overseas Citizen of India card.
"Absolutely I think I am changed — my life is certainly enriched by... the greater understanding of India and Pakistan." Incidentally, I noticed Marina and Subhas Chandra Bose both went to Fitzwilliam College, Cambridge, though it was called Fitzwilliam Hall in Netaji's time.
Still groovy
Harry Rodger Webb was born in Lucknow in 1940, grew up in Howrah and emigrated with his parents and three siblings to Britain in 1948. He is now better known as the pop legend, Cliff Richard, who has sold over 250 million records and had chart toppers in five consecutive decades.
Last Sunday Sir Cliff, now 80, chose eights of his favourite records, including Elvis Presley's "Heartbreak Hotel", when he was a guest on BBC Radio 4's Desert Island Discs. He first appeared on the programme 60 years ago in October 1960 when he had just turned 20.
In the past six decades, Britain has changed beyond recognition from a white country to a multicultural society with 2.5 million Indians. Cliff's biographer, Steve Turner, believes the singer is Anglo-Indian. But when he was starting out, Britain was a much less tolerant place and admitting he was Anglo-Indian might have ruined his career. Today, it would be lit up in neon.
Quite a curry
Indian cuisine is commonplace now, but I was surprised when Bertie Wooster mentioned curry in Jeeves and the Leap of Faith by Ben Schott — a "homage to PG Wodehouse [Plum]". At one point, Bertie observes the following at his club: "I parted the velvet curtains at a quarter to ten to find the joint jammed to the rafters and louder even than curry night at the Drones."
Ben assures me: "Many London clubs did — and some still do — offer curry days or nights where the usual club nursery fare would be spiced up... with Anglo-Indian food. The Garrick — Plum's former club — has curry lunches now and then. Moreover, the classic dish of mulligatawny soup and kedgeree were and are staples of this kind of cuisine." He adds: "I included the curry night reference in Leap of Faith as a deliberate nod to Gussie's love of steak and kidney pudding, mentioned in Stiff Upper Lip, Jeeves".
In that tale, Bertie tells Jeeves that "cold steak and kidney pie" is Gussie Fink-Nottle's favourite dish: "I've known him to order it even on curry day at the Drones. He loves the stuff." Ben gives me other curry references in Wodehouse. There is clearly enough for a monograph on Plum and the curry connection. In "Bingo and the Little Woman", for example, Bertie suggests the following luncheon menu to Bingo — "'How would this do you, Bingo?' I said at length. 'A few plovers' eggs to weigh in with, a cup of soup, a touch of cold salmon, some cold curry, and a splash of gooseberry tart and cream with a bite of cheese to finish?'"
In Something New, a recipe for "Curried Lobster" involves using "half a spoonful curry powder".
Upcoming drama
One novel we will be reading soon is Rumer Godden's Black Narcissus, which was published in 1939 and turned into an Oscar-winning movie, starring Deborah Kerr, in 1947. The tale of a group of nuns trying to establish a school in a remote palace in the Himalayas, north of Darjeeling, has been adapted into a three-part BBC drama, which airs on consecutive nights in the UK. Godden spent a big part of her life in Narayanganj in East Bengal, Calcutta and Kashmir. The new version, filmed in India, stars Gemma Arterton in the lead role of Sister Clodagh and the late Diana Rigg as Mother Dorothea, while Dipika Kunwar, a British Nepali actress, makes her debut as Kanchi. A critic once said Black Narcissus "looks at the themes of sexual desire, religion and repression".
Footnote
Bengalis and Italians have one thing in common — the love of good food. The Feluda adventures share a feature with the murder mysteries tackled by the Italian commissario, Salvo Montalbano. Feluda, Jatayu and Topshe seem to enjoy Bengali hospitality wherever they go. Montalbano, meanwhile, insists on silence as he relishes his favourite dishes — timballo, caponata, pasta 'ncasciata, fried mullet, arancini, and spaghetti with cuttlefish, always with wine.