Editorial: Class for all
The best rules will fail until the weakest segments of India's children can enjoy their rights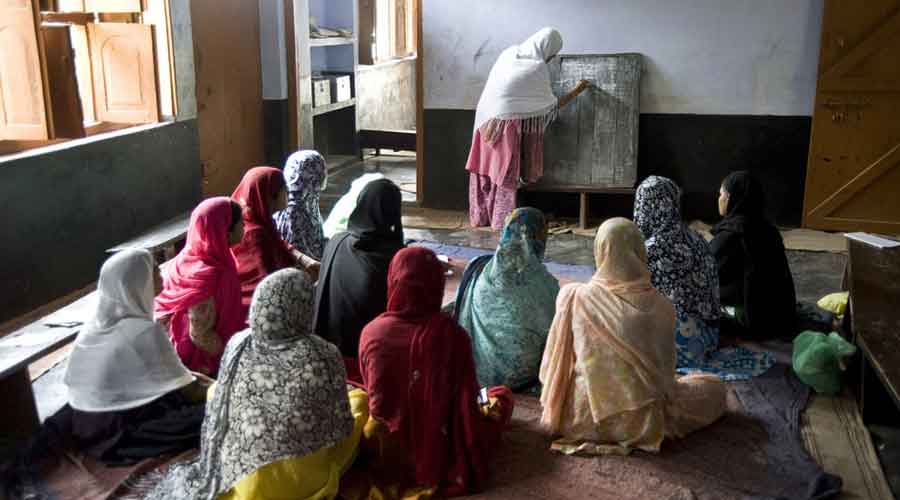 Representational image.
File photo
---
Published 17.08.21, 12:29 AM
|
---
When two sets of well-intentioned legal or constitutional provisions come into conflict, it is usually the most vulnerable who suffer. A study conducted by the National Commission for Protection of Child Rights investigated, from 2015-16, how children in minority communities have fared under the exemption of minority community institutions from the requirements of the Right to Education Act and the Sarva Shiksha Abhiyan. The exemption went through a few stages, including constitutional amendments in 2006 and 2012 and a Supreme Court ruling in 2014. It was ultimately based on Article 30 of the Constitution, which states the right of minority groups to establish and administer educational institutions for children from religious and linguistic minorities. Meanwhile the RTE Act emphasized inclusive education, and laid down that even unaided schools would have to reserve a fixed percentage of seats for children from underprivileged sections, while the SSA ensured that schools would offer free midday meals, uniforms, textbooks, learning material, library, computers and so on.
The NCPCR report shows that the exemption has had deeply disturbing results. Paradoxically, over 60 per cent of pupils in minority institutions across the board are from non-minority groups. Christian institutions, which far exceed in proportion the percentage of Christians in the population, have around 74 per cent non-minority students. Since reservations are not mandatory, some of these schools are 'elite' ones, while all minority institutions together serve only 8.76 per cent of students from socially and economically disadvantaged backgrounds. Thus the positive goals of the RTE Act and of the right of minorities to run their own institutions are frustrated: protecting the second from the first denies numerous underprivileged children benefits under the SSA and the right to learn. Accommodating non-minority students in large numbers means leaving out children from the target groups: in 2016, of 3.8 crore Muslim children of 6-14 years of age, 1.1 crore were out of school. Muslim minority institutions — excluding government-recognized madrasas — differ greatly from Christian schools. Students, taught religious courses only and deprived of 'mainstream' subjects and trained teachers, suffer from feelings of inferiority. The exemption needs to be reviewed and a minimum percentage set for students from target groups to be admitted to minority institutions. The best rules will fail until the weakest segments of India's children can enjoy their rights.