Britain's identity war
Memories of war with Germany, which shaped English nationalism, have governed perceptions on European migration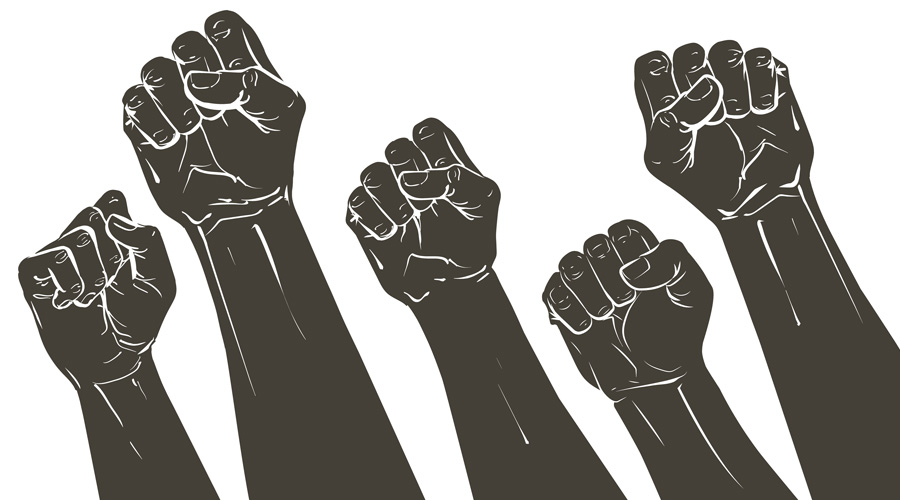 Representational image.
Shutterstock
---
Published 26.01.22, 12:52 AM
|
---
"Who do you think you are kidding Mr Hitler/... If you think old England's done..." — the lyrics of a popular war-time ditty encapsulate the tensions around European identity at a time of mass migration across the Continent. Hostility to immigrants, particularly those from non-European cultural backgrounds, the former British prime minister, David Cameron, had observed was driven by the apparent failure of multiculturalism. Cameron's speech coincided with the rise of the English Defence League, whose masked, masculine members proclaimed a crusade against Muslims across England. This appealed particularly to the children of Irish immigrants in Britain's industrial towns. The irony of the children of migrants rallying against recent migrants was apparently lost on Guramit Singh Kalirai, once a prominent spokesperson for the English Defence League, himself of Indian origin. 
Before Sadiq Khan, whose parents had moved to London from Pakistan, was elected as the Labour Party's mayor of London, Lutfur Rahman, an independent politician of Bangladeshi-origin, had been elected mayor of the East London borough of Tower Hamlets. Critics and opponents, particularly the Labour Party, had alleged that Rahman was both corrupt and an Islamic extremist.
Immigration, a sensitive issue, has influenced the implosion of the Labour Party and had played a part in the decimation of France's Socialist Party. Beyond Khan as mayor of London, left-wing politics could not withstand the resurgence of English nationalism, normalized by Cameron and glorified by Boris Johnson. The elevation of Priti Patel, the United Kingdom's home secretary of Gujarati descent and Rishi Sunak, of Punjabi heritage, indicated how Asian voters in Britain had abandoned the Labour Party. Prime Minister Boris Johnson carefully and deliberately courted Indian voters, apparently shaping political outcomes in a number of parliamentary constituencies across London, southern England and the Midlands.
In their defection from the Labour Party, Indian voters followed in the footsteps of Jewish Britons, who had abandoned the Labour leader, Jeremy Corbyn, after it was alleged that Corbyn had mollycoddled anti-Semites and associated with the outlawed Palestinian militant group, Hamas. The fact that Khan, London's first Muslim mayor, had defeated the Conservative parliamentarian, Zac Goldsmith, a Jewish politician, only exacerbated Jewish alienation from the Labour Party, depriving Britain's Opposition of middle-class supporters as well as generous donors. Business groups have traditionally been hostile towards the Labour Party, but Jewish and Asian businesses had once bankrolled Tony Blair and Gordon Brown's 'New Labour'.
Jewish British voters are often descendants of immigrants from eastern Europe as well as of refugees from Nazi Germany who fled a continent ravaged by the Second World War. Memories of war with Germany, which shaped English nationalism, have governed perceptions on European migration. White, working-class voters of the Labour Party realigned after Brexit. White British voters of Irish-origin have particularly lost their faith in Labour.
As Wyn Grant, a professor of Politics at the University of Warwick, observes, Conservative politicians displaced blame on Labour's decade in power for tensions on the issue of European and non-European migration. A further influx of new migrants could exacerbate the tension that had led to the British voters' rebellion against the European Union. The Conservative Party's courtship of former Labour voters in northern England relied on hostility to White immigrants from eastern Europe employed primarily in hospitality and agriculture.
Despite increasing xenophobia, migrants continue to pour in. An ageing population and the need for skilled labour in core industries, such as agriculture and healthcare — especially geriatric care — are shaping labour markets across Europe.
In spite of virulent racism and Islamophobia towards non-European immigrants across western Europe, it is European immigration that is now shaping politics across the 'old Continent'. This is a realignment as dramatic as any in Europe after the Second World War.
Ravi Shankar Jayaram has a doctorate in politics from King's College London