Back to school
Is the online-to-offline transition welcome?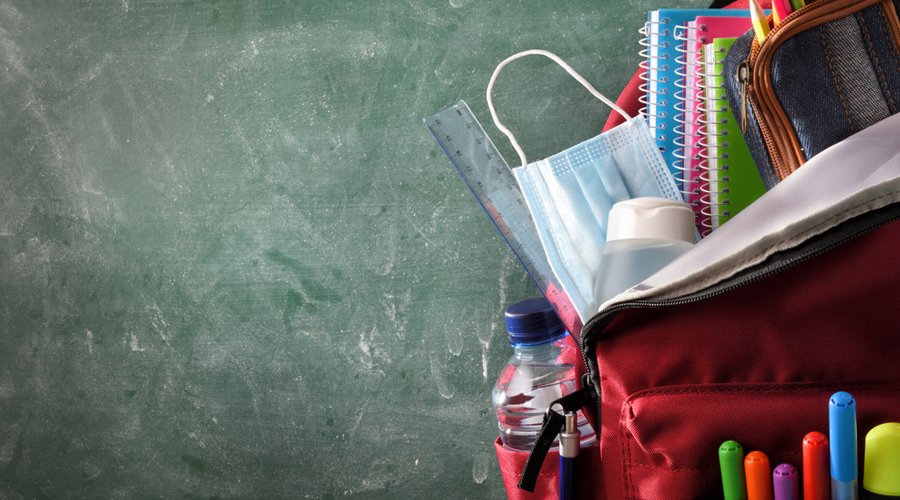 Representational image.
Shutterstock
---
Published 25.02.22, 12:10 AM
|
---
The website of the Union ministry of health and family welfare puts active Covid cases in the country at less than 0.5 per cent and alerts about a new, severe variant of the virus. Yet, there is a visible lowering of guard.
The overwhelming impact of this changed scenario, especially with the reopening of educational institutions in West Bengal this month, is being felt by students. For almost two years, through an uncertain path of no lessons followed by a prolonged phase of online classes, the teaching-learning mechanism underwent an unprecedented metamorphosis.
A young colleague, whose son had enrolled in nursery at a reputed Calcutta school on the eve of the lockdown, said the child has taken her presence for granted during online classes. Each time he darts away to clamber up the window, or decides to lie down, she yanks him up and ensures that he listens attentively to the teacher.
But not all parents are such disciplinarians. "I could see grandmothers on screen frequently cajoling the child with food. There were parents prompting answers, often wrong ones, instead of allowing a child to think," she said, adding that she was grappling with major teething troubles as her child was now refusing to go to school without her.
Another woman, however, said her five-year-old was raring to get his first taste of school after the prolonged online phase. "He is looking forward to playing with his friends and I have explained that I will not be present there, only his teacher," she said.
Teenaged students, quite adept at hoodwinking teachers by switching off their laptop cameras, citing "network issues", now have to sit through the entire class. "We can no longer log out after giving attendance," rued a first-year pupil. In online mode, those who were absent could fall back on recorded versions of classes (till Google stopped the facility this month) because that is no longer an option.
The transition has had an impact on teachers too. While most had struggled with online teaching, some had been able to utilize the time saved on commutes over the past two years to upgrade skills and multi-task better.
Niranjan Goswami, a professor at Chandernagore College, said: "The online-to-offline mode is a welcome transition. A general disinterest had set in among students in online classes. Turning into alphabets, they remained inscrutable and absent in many ways. We realised the importance of facial, gestural communication and the inadequacy of the merely verbal."
A teacher of a government college in Calcutta added: "I have always loved an interactive classroom, so online class was a big dampener. The laptop screen displayed some fixed faces who would react only if a question was asked. Online classes, however, were a learning experience for me, a Net immigrant. What I missed most was the changing expressions on students' faces. With the Covid wave being on the wane, offline classes have been restored and I am back to conventional modes of teaching. The tense and lighter moments of a classroom, the drama that breaks out when a student gives a counter-argument, are back. They are eagerly looking at me and I am happy being face-to-face with them."
The college principal, Ajanta Paul, was more circumspect: "The change from online to offline education is not a simple return to the traditional pedagogical mode. In the current scenario, which requires a phased accommodation of students in a blended mode, the challenges are many but hopefully things will be sorted out in due course."
With a modicum of normalcy visible for the time being, the deplorable advertisement portraying a harmless young elephant as the symbol of the coronavirus will hopefully come to an end. Or does the government think the pandemic has robbed us of finer sensibilities?