The war on women's bodies
In Assam's char areas, a lop-sided birth-control programme is infringing upon the voices and choices of Muslim women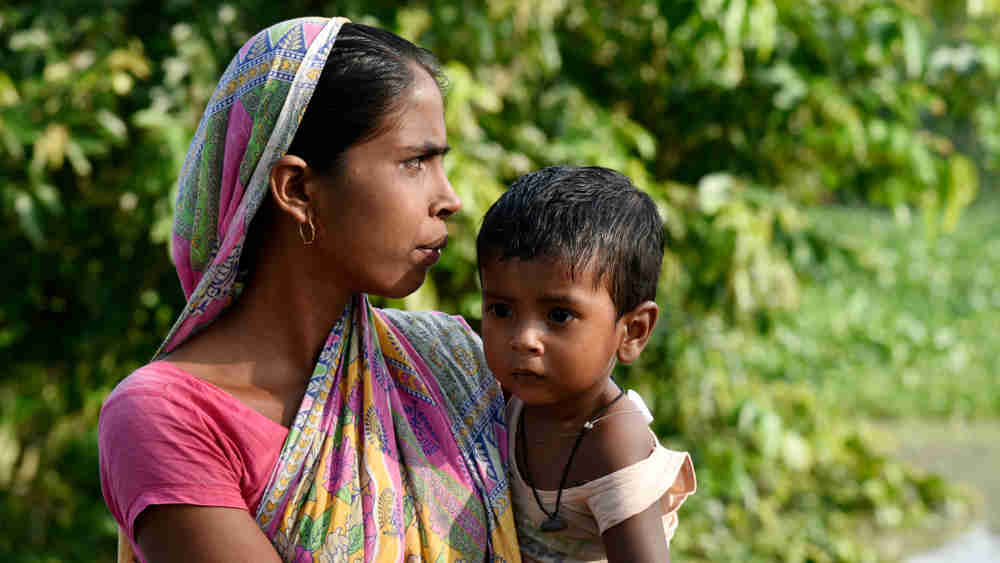 When the State endorses a template of population control by focusing on women as the targets of birth-control measures, it is actively contributing to this deep-seated, patriarchal narrative.
Shutterstock
---
Published 09.09.21, 02:04 AM
|
---
The Assam government is planning to bring a "population army" to the Char-Chapori areas. Chars are river islands that are unstable and undergo constant formation and destruction. Mostly inhabited by Assamese Muslims of East Bengal descent, the chars are known as spaces where the fertility rate among the people is high. The high fertility rate is for a variety of reasons, such as low literacy, early marriage of girls, and greater dependence on agriculture that is labour-inducive.
What is problematic about this initiative is that birth-control measures are specifically targeted with women in mind, indicating a view that the responsibility of controlling population in these communities rests solely on women. In a speech to the legislative assembly in July, the chief minister, Himanta Biswa Sarma, spoke of the need to induct 10,000 additional Asha workers to provide contraceptives and birth-control measures to women in Char-Chaporis. Why does the State want to make women the engines of this initiative? Why does the intervention not involve men? After all, condoms, unlike oral contraceptives, hardly have any side-effects.
In my two years of fieldwork in the char areas of Barpeta district in Assam, it became apparent to me why it was mostly women who would be 'enlightened' about the benefits of having a small family. On my numerous trips with the mobile Boat Clinic team members who visit the chars providing basic medical facilities, I witnessed how the monthly camps would be visited mostly by women. Medical staff, more often than not, would distribute oral contraceptives instead of condoms. In fact, the linguistic knowledge around birth-control suggests that for char-dwellers birth-control is equivalent to an oral pill. In the conversations with the medical staff of the Boat Clinic and Asha workers, the char women would use 'Mala bori' to refer to birth-control measures. While a condom was an alien idea, the 'Mala bori' has become a hushed but household term. Certain terminologies, the 'Mala bori' is an example, not only reflect but also shape the mindset of the users, showing how narratives around birth-control in Char-Chaporis are being woven around women's bodies.
This initiative by the Assam government is also an example of the nexus between a corporatized medical sector and a patriarchal State. In 2019, the Narendra Modi government decided to tweak the law and exempt oral contraceptive pills as a Schedule H drug. This meant that they could be sold without a doctor's prescription. HLL Lifecare Limited, the firm tasked with selling contraceptives, including Mala-D, on behalf of the government, had, in a letter to the Central Drugs Standard Control Organisation, mentioned how their sale had been greatly affected. Is the easy availability of oral contraceptives really a manifestation of freedom of choice and greater control over bodies as far as the women in char areas are concerned? Does not the absence of access to all kinds of contraception and knowledge of birth-control curtail choice and control over women's bodies? Moreover, the women are unaware of the many side-effects that oral contraceptives can have on their young bodies. Does not the body of a marginalized, ignorant woman then become the site of a profiteering State?
The greater availability and use of oral contraception are emblematic of embedded patriarchy. Sex thus becomes a narrative for the display of masculine power in which the woman's role is limited to being a provider of pleasure. When the State endorses a template of population control by focusing on women as the targets of birth-control measures, it is actively contributing to this deep-seated, patriarchal narrative
The womb has always been a site of contention and control by the State, be it France's Vichy regime or Ireland that passed the anti-abortion laws. In Assam's char areas, a lop-sided birth-control programme is infringing upon the voices and choices of Muslim women over their bodies. The deployment of 10,000 additional Asha workers will not help because being residents of the areas themselves, they are entrenched in similar notions of shame and fear when it comes to conversations around sex with men. Patriarchy, in the garb of empowerment, therefore, becomes a convenient weapon to target women's bodies.
Bhargabi Das is a Research Scholar at the National University of Ireland and an Irish Research Council Scholar (2019-22)