American Diaries
Pop-culture phenemomenon and trends from the US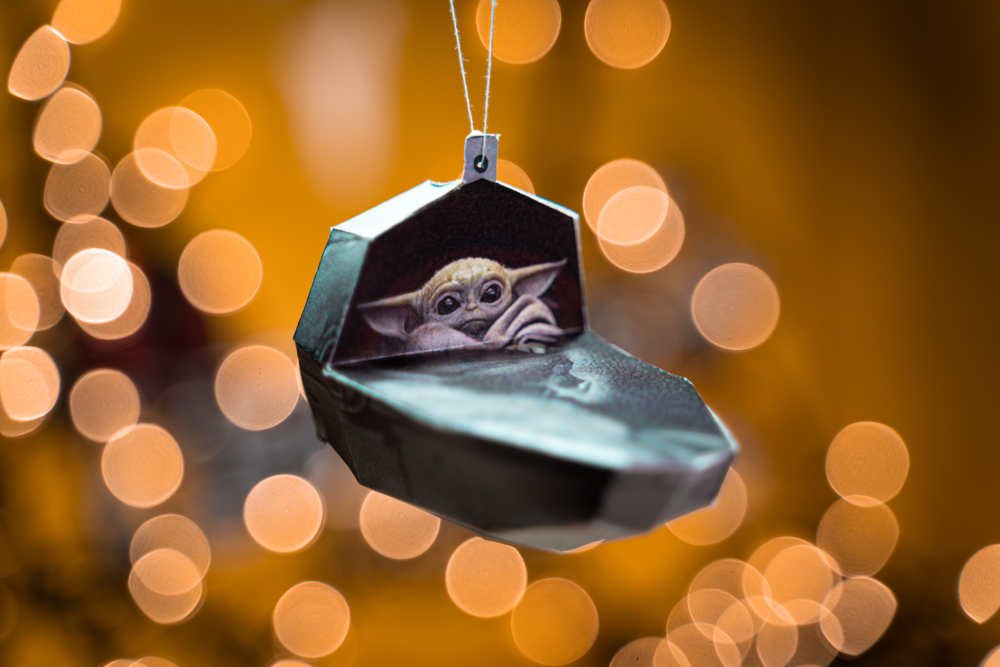 A Baby Yoda craft paper ornament.
Shutterstock
---
Published 17.01.20, 07:23 PM
|
---
The latest pop culture phenomenon that has taken the United States of America by storm is none other than Baby Yoda from the Star Wars spin-off series, The Mandalorian, playing on the streaming service, Disney+. Like his older namesake, Baby Yoda is an animatronic creation operated by a team of puppeteers. The Mandalorian — which costs about $15 million per episode to produce — will likely recover the the investment given the giant merchandise sales, including T-shirts, murals, toys and keychains.
The toy company, Build-A-Bear, recently announced that Baby Yoda is coming to its store. "I'm excited to share we will be one of the first companies to provide the digital and internet phenomenon who is trending higher than all the presidential candidates combined," said the chief executive officer, Sharon Price John, during a presentation at the ICR Conference in Orlando, Florida. Build-A-Bear has had several other successful partnerships with Disney, Dreamworks and Pokémon.
To take things a step further, there is also a Baby Yoda cocktail. The trend appears to have started at Laka Lono Rum Club, a cocktail bar in Omaha, Nebraska. Baby Yoda cocktails have since popped up in bars everywhere from New York to California. Fans can now pre-order the 'Child Plush — Star Wars: The Mandalorian' online. However, the item is not expected to be available until early March 2020. Not making it available during the holiday period may not have been a wise decision by Disney.
Another year, and another day to not wear pants in public. It has been 18 years since the comedy collective group called Improv Everywhere got the idea to take to the New York City subway in the middle of January while leaving their pants at home. The concept, of course, caught on, and this year more than a dozen cities took part in 'Global No-Pants Subway Ride 2020'. The tradition has grown into an international "celebration of silliness". There are only two rules. Ride the subway. And don't wear pants. That's it.
Over in Boston, several people gathered at Pemberton Square on a comfortable Sunday. In Manhattan, the subway ride began in spring-like weather as well. More than 200 participants gathered to take trains to various parts of the city before ending up in Union Square. Philadelphia's 'No Pants' subway event was organized this year by 'Got Laundry?', a city-based laundry delivery service. Participants met on Sunday afternoon at — ironically — the Clothespin statue at 15th and Market streets before unbuckling and unbuttoning. The event has no agenda or message — only a "a desire to make others laugh and smile".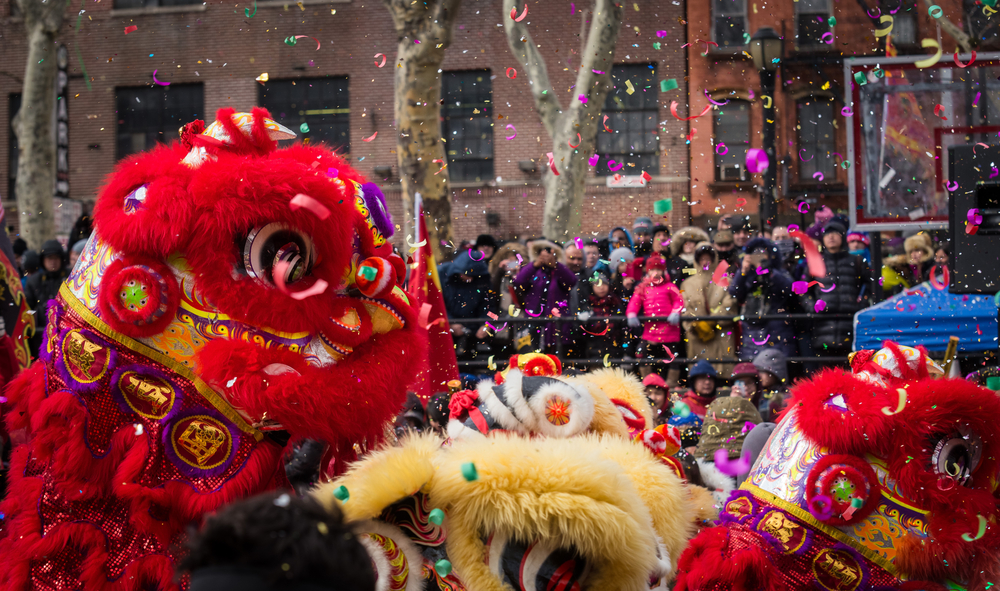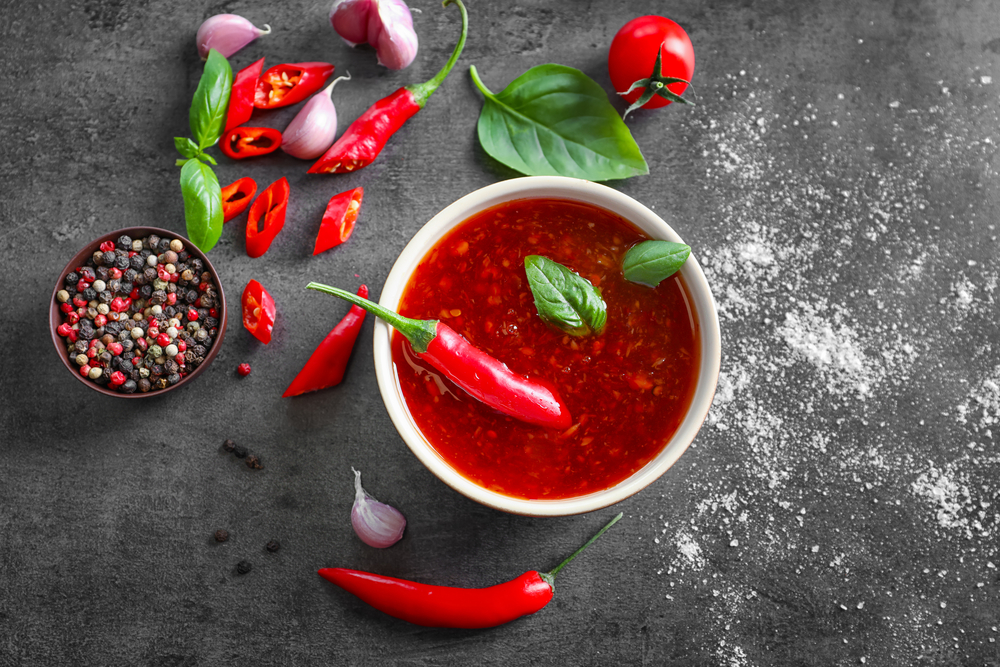 If your taste buds are tingling, National Hot Sauce Day is coming up very soon, on January 21. The popular hot sauce brand called Cholula is offering people an opportunity to establish their credentials as a hot sauce lover in a very permanent way. Cholula is teaming up with the chef and Masterchef judge, Aarón Sánchez, who is also a co-owner of New York's Daredevil Tattoo. The shop has come up with five Cholula-themed tattoos, and you can get one for free.

If you decide to wear your hot sauce love on your sleeve — forever — you might earn a lifetime supply of Cholula. Everyone who gets inked will be in the running to win. You probably should not get a tattoo on the off chance you might win a bunch of free hot sauce. However, if you love Cholula enough to get a tattoo, loads and loads of hot sauce would undoubtedly be a welcome reward for your loyalty. Those who are not living in New York can head to the brand's Instagram page for a chance to be flown to New York and get a tattoo.
The concept, however, is not new. The sandwich giant, Arby's, did something similar two years ago when it hired the renowned tattoo artist, Miguel 'Uzi' Montgomery, to give people Arby's-themed tattoos from a flash sheet he designed. You could stop in to get a free tattoo from Montgomery and prove your eternal love for Arby's.
Chinese New Year, also known as the Spring Festival or the Lunar New Year, is on January 25. According to the US Census Bureau, the Chinese comprised more than 20 per cent of the 11.9 million people who identified as Asians in the census in 2000. That translates to 2.7 million reporting as Chinese — the largest Asian group in the country. Colourful parades, festive pageants and impressive fireworks displays will take place in many cities. Hotels, restaurants, museums and other venues will be offering special packages and events to welcome travellers.

Many Chinatown neighbourhoods in New York will host Lunar New Year events, but two of the key celebrations are the Firecracker Ceremony and Cultural Festival and the Chinatown Lunar New Year Parade & Festival in Lower Manhattan. In San Francisco, which boasts the largest Chinatown outside of Asia, the Chinese New Year Parade dates back to the 1860s. This year's parade takes place with elaborate floats and costumes, lion dancers and a 288-feet-long Golden Dragon carried by 180 people. The Las Vegas Spring Festival Parade takes place in downtown Las Vegas as part of the Chinese New Year in the Desert festivities. The Forum Shops inside Caesars Palace will welcome back the 22-foot-long celebratory, good-luck dragon adorned with 30,000 flickering red and amber LED lights.
A new year means another flurry of optimistic resolutions. The most common goals are to exercise, eat healthy and lose weight. But goals are difficult to maintain, especially in the harsh winter months. Reportedly, 80 per cent of people give up by the second week of February. However, some groups are out to help. The Nevada Humane Society (NHS) in Las Vegas is helping people stay on track: they can adopt a workout buddy. The NHS is halving adoption fees on all overweight animals.