Celebrate outdoors: Cinco de Mayo
American Diaries: April 22 marks the annual celebration of Earth Day; pool noodle fight outside in Lincoln, Nebraska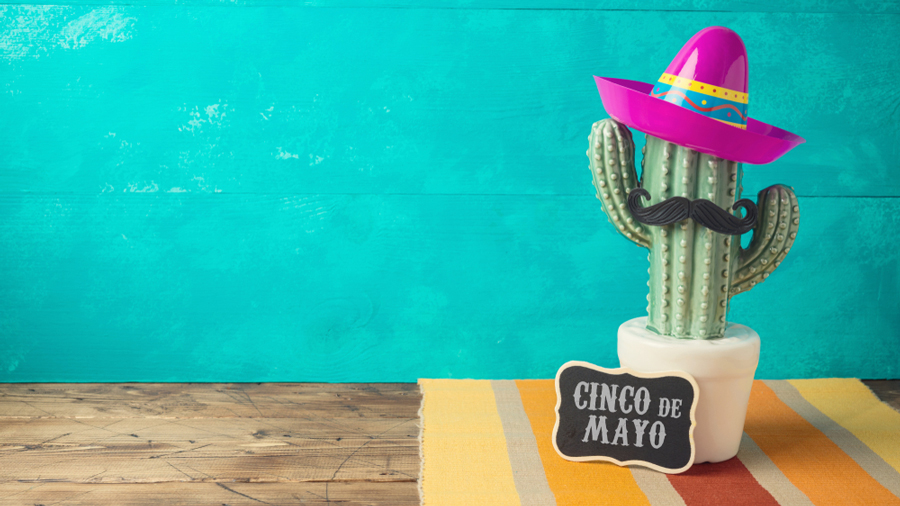 Representational image.
Shutterstock
---
Published 08.05.21, 12:27 AM
|
---
The celebration of the Mexican holiday, Cinco de Mayo, once again took place in the United States of America in the middle of the pandemic. Cinco de Mayo commemorates the Mexican army's 1862 victory over France, although it is not considered a Mexican federal holiday. In fact, most Americans mistakenly believe it to be Mexico's Independence Day (which is actually on September 16). Cinco de Mayo is known for both how misunderstood it is and for being marked by free-flowing tequila, beer, margaritas and tacos. It is not uncommon for people to purchase piñatas, Mexican flag paraphernalia, sombreros and costumes bordering on cultural appropriation. If it sounds like another American reason to drink and party, it is.
The holiday was pushed into the limelight in the late 1980s by none other than beer companies like Anheuser-Busch and Miller Brewing Company to boost alcohol sales. In addition to the marketing tactic, this time period saw a rise in the Hispanic population in the US. Some cities, such as Portland and San Diego, do go beyond the Tex-Mex food and drinking and host performances and events with historic and cultural significance. They have even done naturalization ceremonies for Mexicans on this day.
There is light at the end of the tunnel for many Americans as far as the pandemic is concerned. So bars and restaurants offered special deals. San Diego hosted its traditional outdoor Cinco de Mayo festival this year, after making it virtual last year.
Save the planet
April 22 marked the annual celebration of Earth Day. It is an occasion to bring awareness and call for action to help the environment and one that has garnered a lot of attention in today's political climate in a post-Donald Trump presidency era.
The last Earth Day also took place in the midst of the pandemic. In the time between, the country has seen the effects of the California and Colorado wildfires, drought, hurricanes in the South and misinformation around the existence and validity of climate change itself. The theme of Earth Day 2021 was 'Restore Our Earth', which takes on more meaning since the pandemic, just like climate change, is a force that has a negative impact on everyone in the world no matter who you are or where you live.
This year, the official Earth Day organization hosted a virtual summit featuring climate activists such as Greta Thunberg and Alexandria Villaseñor. The global summit also held talks and seminars educating people on climate control, pollution and environmental justice. The first Earth Day was held in 1970, during which 20 million US residents banded together calling for greater environmental protection.
Many brands and stores are also giving special deals to encourage people to go green. The technological retail giant, Best Buy, gave a four-day special discount on their sustainable technology such as garden kits and smart thermostats.
The only one
If you believe that every outdoor event idea has been thought of, then think again. Last month in Lincoln, Nebraska, hundreds of people called 'Josh' gathered together for a fun-filled pool noodle fight outside.
It all started a year ago when a 22-year-old college student named Josh Swain living in Arizona messaged others also named Josh on social media challenging them to a duel for the fun of it to see who won the 'right' to be the 'true Josh'. He started a Facebook group message with as many people as he could find with his first and last name.
He followed up with a post on Reddit, admitting he meant it as a joke. But then the internet caught on — as it does — and it snowballed into something much bigger.
In his message he said, "[W]e fight, whoever wins gets to keep the name, everyone else has to change their name, you have a year to prepare, good luck". The victor of that competition was a four-year-old boy, also known as "Little Josh", who was crowned with a Burger King crown.
The original Josh who organized the event told AP News how surprised he was about the way it turned out and got hyped up. "I did not expect people to be as adamant about this as they are right now," he said. While there is no official name for the competition, many people have called it the 'Josh Fight' or 'Josh versus Josh' or even 'Josh Battle Royale'. A live stream of the event was viewed by people from as far away as Norway and Sweden. They could tune in to see the hundreds of Joshes fight it out, some even in fun costumes.
Footnote
The Madame Tussauds wax museum in New York is supposed to be unveiling a wax statue of none other than Vice President Kamala Harris. This would be the first time the museum has commemorated a vice-president. It is supposed to be unveiled later this year with the wax figure of Joe Biden in an Oval Office scene where both will be wearing replicas of their outfits at the 46th presidential inauguration.