Alexander Zverev is the new poster boy of men's tennis
It is refreshing in a sport that has been dominated by Roger Federer, Rafael Nadal and Novak Djokovic for over a decade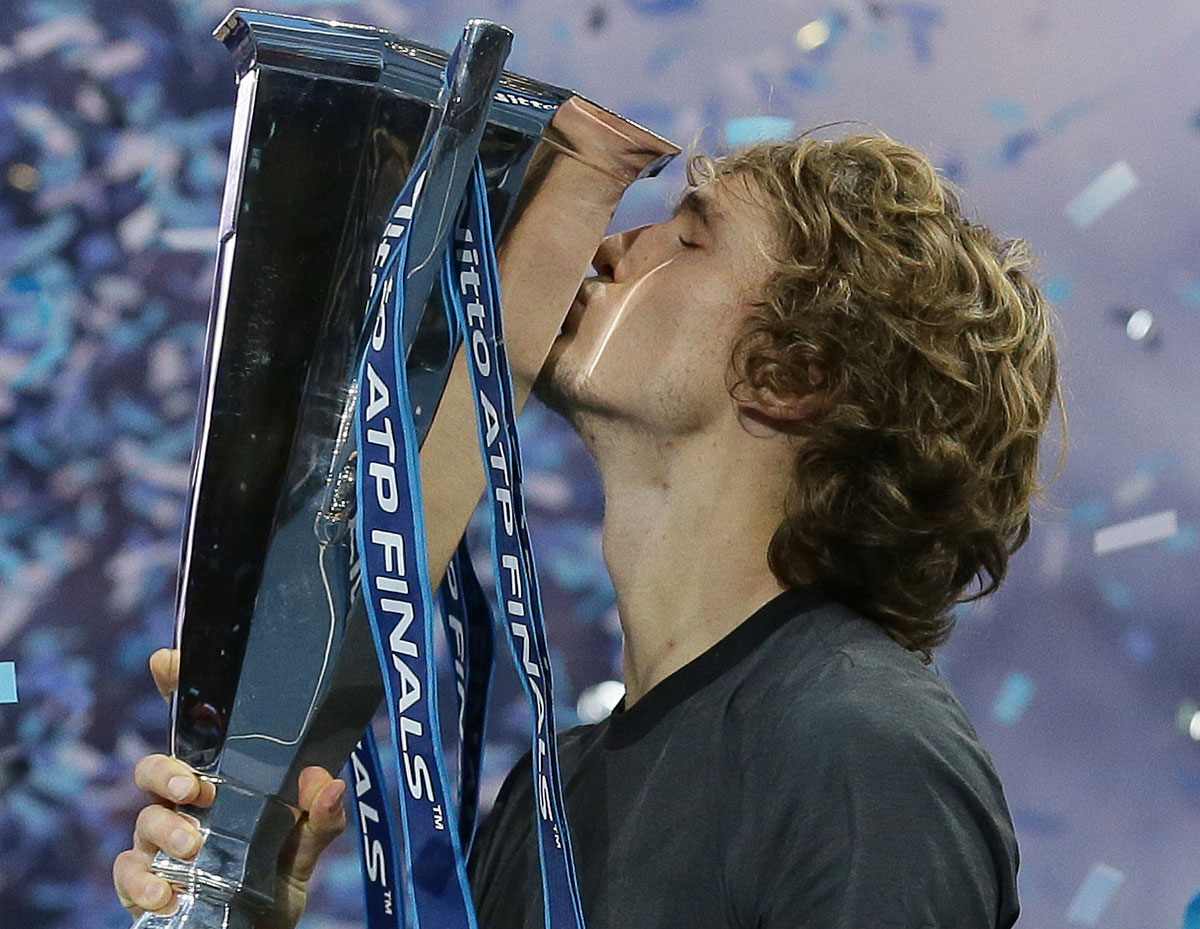 ---
---
Amusing remark
Sir — The remark made by the Congress parliamentarian, Shashi Tharoor, that institutional structures created by Jawaharlal Nehru paved the way for a chaiwala to become the prime minister is rather amusing. One expects a widely read person like Tharoor to understand that the egalitarian principles of our Constitution and not the efforts of Nehru helped a person like Narendra Modi to rise up the ranks. Tharoor's comment betrays the disdainful attitude that the Congress harbours towards the downtrodden and the poor.
While replying to Tharoor's nasty jibe, Modi has thrown a dare to the Grand Old Party. The prime minister has asked the Congress to elect a leader not belonging to the Nehru-Gandhi family as its president for five years to prove its democratic credentials. As things stand today, there is no gainsaying the fact that the Congress cannot think beyond the Nehru-Gandhi dynasty and it airbrushed other prominent party leaders out of history.
Mihir Kanungo,
Calcutta
Sir — The prime minister, Narendra Modi, gives as good as he gets. Many a time, Congress leaders disparagingly refer to Modi as a chaiwala. Shashi Tharoor also did the same when he credited Jawaharlal Nehru for having set up institutional structures that helped a chaiwala to become the prime minister. Modi has asked the Congress to have a non-Nehru-Gandhi as its president to demonstrate that Nehru indeed created a democratic system. The ball is now in the Congress's court.
F.R. Murad,
Calcutta
Sir — There is nothing wrong in Shashi Tharoor's statement complimenting Jawaharlal Nehru for creating a democratic framework in India. Rather, it is Narendra Modi who keeps referring to his own chaiwala past to retain public sympathy.
Bidyut Kumar Chatterjee,
Faridabad
Moral lesson
Sir — The article, "Not quite refined" (Nov 16), by Anup Sinha holds a mirror up to certain inveterate traits of Indians that contradict our pretensions of being civilized. After 71 years of Independence, we may have launched numerous satellites, made headway in the field of science and technology, manufactured arms to flex our military muscles, but when it comes to civic sense, we are found terribly wanting.
Violating rules according to one's convenience is widely prevalent. We have failed to imbibe the virtues of patience and decency in our public life, and this has reduced us to aggressive and self-centred people. The problem also lies with the fact that while we encourage our children to become engineers and doctors, we rarely motivate them to be law-abiding citizens and inculcate civic values because these things do not help in getting jobs.
That the judiciary has to intervene even in matters concerning noise pollution during Diwali goes to show that as citizens we have failed to act with a sense of moral responsibility and consideration for our environment and fellow citizens. Perhaps it is time we stopped equating economic growth with progress. A nation can be truly prosperous only when its people respect civic values.
Aditya Mukherjee,
New Delhi
Sir — The young German tennis player, Alexander Zverev, defeated the 14-time Grand Slam winner, Novak Djokovic, at the ATP World Tour Finals recently. Zverev overpowered Djokovic 6-4, 6-3 to win his first ATP Finals title. After taking the first set, the 21-year-old Zverev did not allow his much-experienced opponent to claw his way back into the game. The shock result has given tennis its newest poster boy. For more than a decade now, men's tennis has been dominated by three players — Roger Federer, Rafael Nadal and Djokovic. Zverev's victory, therefore, came as a refreshing change.

Sanjay Singh,
Calcutta
Parting shot
Sir — The Centre has rightly declined the proposal to rename West Bengal. Our eastern neighbour, Bangladesh, is often referred to as Bangla in popular parlance. If West Bengal were to be renamed Bangla, then it would lead to a lot of confusion. New Delhi has instead suggested the name, Paschimbanga. But one feels that even "Paschimbanga" is not the right choice. It will constantly remind us of the ugly memories of Partition, like West Bengal does at the moment.
Md. Salim,
Calcutta