A sparkling celebration of life
MUSIC - Payel Sengupta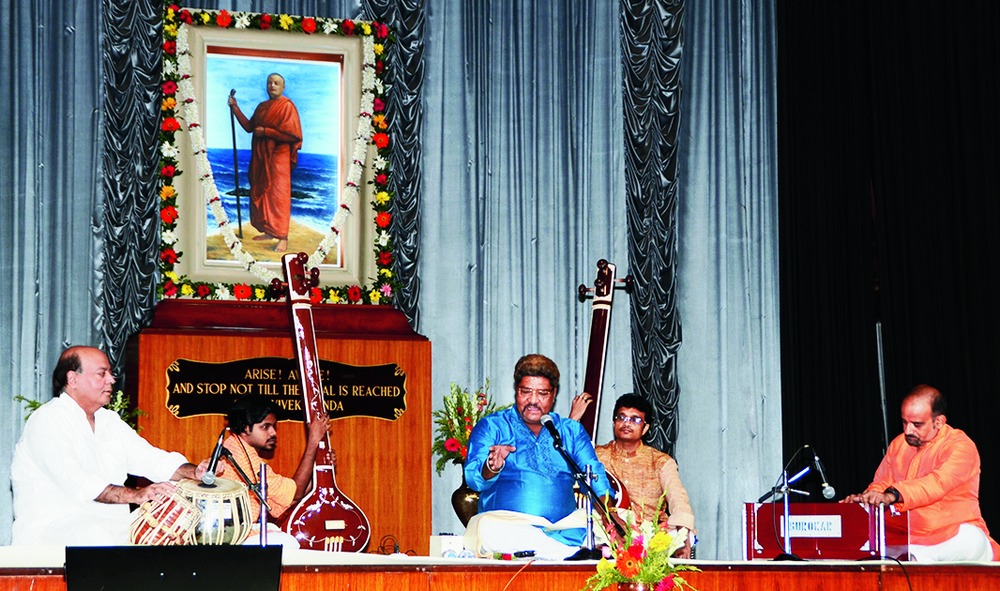 ---
Published 03.09.16, 12:00 AM
|
---
In Indian classical music, the celebration of monsoon is a celebration of life. As every year, this year too the Ramakrishna Mission Institute of Culture at Golpark organized the Malhar Festival in Vivekananda Hall. The programme was divided into three parts. It started with the vocal recital of Suman Ghosh. He commenced with a vilambit ektal kheyal in the usual raga, Miyan ki Malhar. His rendition of the keynotes was good but not exceptional as he followed the regular way of vistaars and taans. He presented a drut teentaal bandish in the same raga. It was followed by one more composition in drut teentaal in Raga Megh Malhar. He concluded his part with a Sanskrit stotra in Raga Madhuvanti. Hiranmoy Mitra provided an effective accompaniment on harmonium. Abhirup Roy accompanied the artist on tabla.
The sitar and sarod presentation by two young instrumentalists, Lakshay Mohan Gupta and Aayush Mohan Gupta, was fresh and promising, although the tag, 'Malhar', made for some repetition of the ragas. They played alaap, jor and jhala in Miyan Ki Malhar. They tried their best to create the ambience, but some maturity was required to generate the pure essence of the raga.
They presented gats set to jhamptaal and sitarkhani taal in Raga Megh. Their experimentation and small sparks were interesting. Their energy and synchronization were perfect, and their effort was reflected in an enjoyable drut presentation of Raga Desh. Arup Chatterjee's tabla accompaniment with the duo was good.
The most attractive part of the programme was the performance of vocalist Shaukat Hussain Khan (picture), the torchbearer of one of the most prestigious and aristocratic gharanas, the Agra-Atrauli Gharana. He enthralled the audience with his powerful and generous voice, which has the perfect blend of the strength of a mardaani gharana and a sweetness that can embellish the nuances of a monsoon raga.
He chose Meghamallar to start with and continued with an elongated alaap, following the tradition of his gharana. His expertise clearly demonstrated the legacy of Ustad Faiyaz Khan and of his father, Ustad Sharafat Hussain Khan. He presented a vilambit kheyal in ektaal and a drut kheyal in jhamptaal. His vistaars, especially in the lower and middle octaves, were innovative and the variable taan presentation captured the mood of Meghmallar. He concluded the festival with a dadra in Raga Bhairavi. Sabir Khan on tabla and Hiranmoy Mitra on harmonium ably accompanied the artists.