Will show all the documents: Tripura Jamiat Ulema-e-Hind chief Mufti Tayebur Rahman
The NPR is scheduled to be carried out in Tripura from May 16 till June 29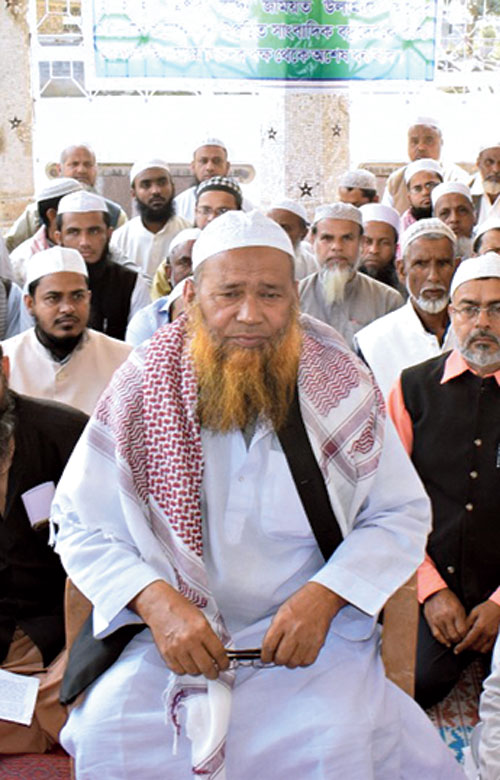 ---
|
Agartala
|
Published 27.02.20, 08:16 PM
---
The Tripura Jamiat Ulema-e-Hind on Thursday said the Citizenship Amendment Act, a black law, and the National Population Register and National Register of Citizens were destroying the country's secular fabric but they would not refrain from providing papers during the NPR exercise in the state.
The NPR is scheduled to be carried out in Tripura from May 16 till June 29. In India, the data will be collected in two phases this year. The first phase is scheduled to commence in April and will continue till September.
State Jamiat Ulema-e-Hind chief Mufti Tayebur Rahman told reporters at Gedu Miah mosque here that census operations have been going on since 1951 but questions on parents' birth details were being included now. "We don't know why they are including such questions but we believe there is a devious plan behind it," he alleged.
However, he said he and other leaders and members of the state Jamiat would produce all the documents when the officials come to collect information for NPR exercise.
"Many states are speaking against the CAA, NPR and NRC but since our state government hasn't boycotted the NPR exercise, we will provide all the documents we have got," he said.
The state Jamiat also placed the seven-point demand pitched nationally by the All India Jamiat Ulema-e-Hind, including equal rights to every community and group. It requested Prime Minister Narendra Modi not to work for a particular religion, ensure a fearless environment in the country and roll back the CAA, NRC and NPR or frame policies which wouldn't end up harassing people.