UN tag plea for Meghalaya whistling village
Fancy having a tune for name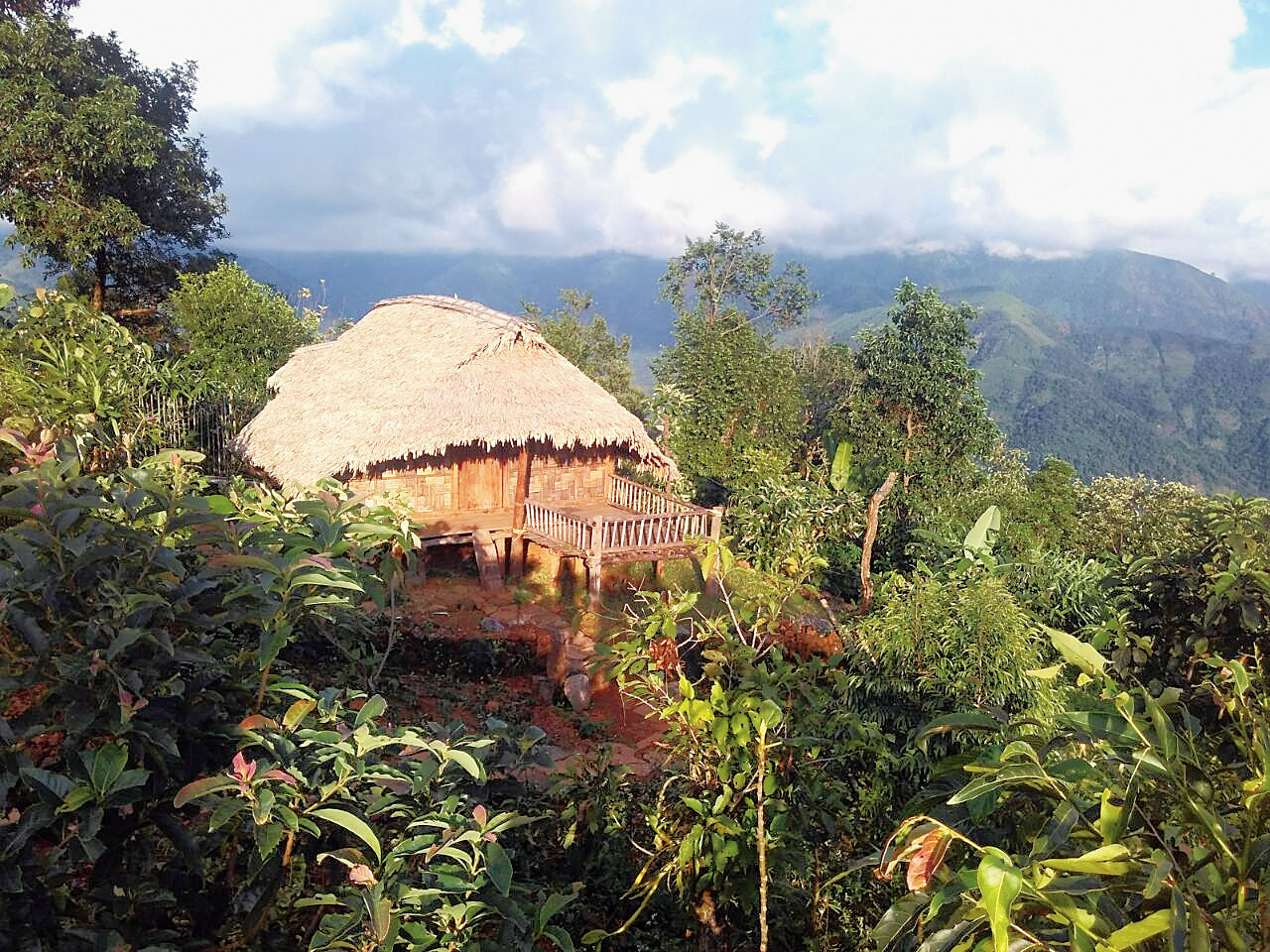 Kongthong village
Telegraph picture
---
Shillong
|
Published 31.07.19, 07:24 PM
|
---
Around 56km from the Meghalaya capital lies Kongthong, which is known as a whistling or singing village.
Since time immemorial, mothers here have composed a unique tune, locally called jingrwai ïawbei, for each child.
The uniqueness of this village was mentioned in Parliament for the first time when Rajya Sabha MP Rakesh Sinha participated in a discussion during zero hour on Tuesday. Sinha, who feared that the unique practice could disappear, asked the government to ensure Kongthong's inclusion in the Unesco's list of Intangible Cultural Heritage. He also called for the creation of a Heritage Library to safeguard the practice.
The village, located in the Khat-ar Shnong area on way to Sohra in East Khasi Hills, has 125 households with a population of around 650.
"Each of the 650 inhabitants have their own tune composed by their mothers. I also have one," Kongthong Cooperative Society chairman Rothell Khongsit told The Telegraph on Wednesday.
The society was formed to promote and preserve the unique practice and turn the village into a tourist spot.
"There are no records of when the practice started. We have been told that it has been there ever since the village was formed. After a mother gives birth to a child, she composes a unique tune which is used to call the child till he or she grows up," Khongsit said.
Of course, the children are given names but the unique tune takes precedence. The practice, where every mother ensures that her child is given a tune, continues till this day.
"In our village, we usually do not use names while calling someone but the unique tune composed by our mothers. Each and every inhabitant knows each other's tune," Khongsit said.
However, people usually do not use the entire tune but only the introduction when they call each other in the village. However, when they are out in the fields to work, the entire tune, the duration of which is not more than a minute, is used.
In 2017, Unesco had inscribed Turkey's Whistled Language on the List of Intangible Cultural Heritage in need of urgent safeguarding.
According to Unesco, the whistled language is a method of communication that uses whistling to simulate and articulate words.
The practice developed as a result of the steep mountains and rugged topography of the region, which required the local population to find an alternative way to communicate across long distances. The practitioners are mainly agricultural communities who spend most of their lives outdoors. Unesco has noted that one of the key threats to the practice is use of mobile phones.
For now, Khongsit said, there is no threat to the unique practice at Kongthong, which tourists throng to witness the whistling call which has become a part of the village's culture.
"Now, we are more determined to safeguard the practice. We feel proud that the world is recognising the uniqueness," he said, appreciating Sinha's effort.